It turns out that mystery Nvidia Shield o with 500GB of storage is the real thing.
ile we expected as much, the goods comes directly from Nvidia, courtesy of the company's online forum.
Android lice spotted the most brief of confirmations from a company representative. One commenter asked if the 16GB model would launch before the 500GB o edition. An Nvidia moderator replied, "Nope. Both at the same time."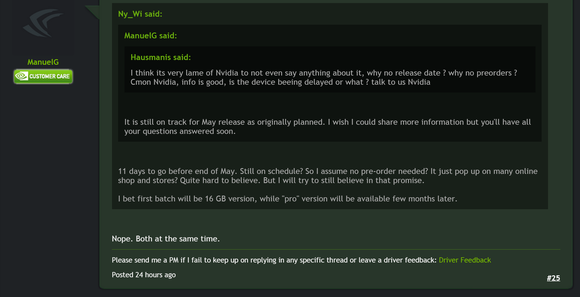 Nvidia confirms a May launch in multiple places on the forum, so we should see these go on sale very soon.
The specs for the o model are likely the same as the 16GB version: a Tegra X1 processor, with a 256-core Maxwell G, 3GB of RAM, 4K support. th a larger hard drive, you may actually have space to save all that eye-popping content locally.
The 500GB Shield pro briefly appeared on Amazon with a $299 price tag last weekend, $100 more than the 16GB model.
The story behind the story: first saw Nvidia's Android TV console at CES. The device certainly has the potential for giving Android TV gaming the boost it needs—if can get developers on board. 're only a week away from I/O, where the company should unveil how it plans to move Android gaming from phones tablets to the television.