Another week is coming to a close, and that means a fresh look at the latest and most interesting new (or newly updated) Android apps and games on the Play Store. Corgi for Feedly offers an informative lock screen option, showcasing the latest stories from your RSS feeds, while NCAA March Madness Live is updated for this year's hoops tournament. And for Cardboard fans, Google Shop at Currys VR Tour lets you soak in Google's new retail spot in London.
It's been one of the heaviest game release weeks in months, with horror smash sequel Five Nights at Freddy's 3 and asynchronous strategy gem Outwitters leading the pack. We only had space for two games this week, but you might also consider Dungeon Hunter 5, Table Tennis Touch, and Frozen Synapse Prime, as well. Otherwise, here's a look at the five apps and games you ought to download this week.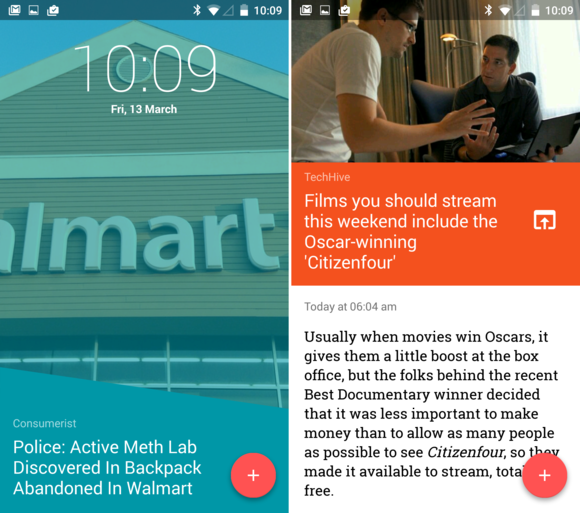 Want to see the latest news from your favorite sites every time you turn on your phone? That's what Corgi is for; the free app pulls stories from your Feedly account's RSS feeds and splashes a preview on your lock screen.
It's attractive, but Corgi isn't just there for looks. You can flip through recent stories from all sources with a left swipe, and then scroll up to read the article. If a story is abridged, you can tap to view the full thing on the website within the app's browser, so there's no switching apps to follow through with reading. The app is new, and I hit a couple of navigational bugs along the way, but Corgi has a lot of promise for helping you stay informed throughout the day.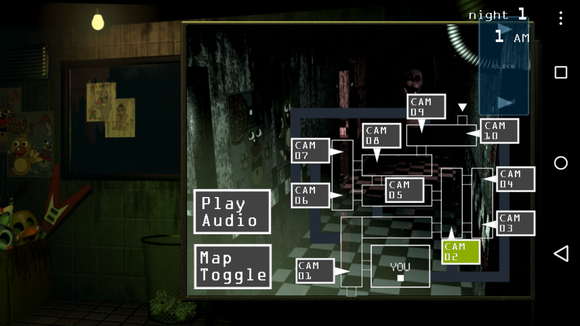 As of this writing, three of the top five paid games on Google Play are Five Nights at Freddy's entries, and all have been released since August. Really! The horror series—set in a children's pizza party place (think Chuck E. Cheese's) overrun at night by the animatronic critters—has become a quick sensation thanks to YouTube reaction videos, and the third entry just launched this week.
Five Nights at Freddy's 3 ($2.99) takes place 30 years after the earlier games, at an amusement park inspired by the old restaurants and gruesome incidents, but the gameplay is very similar. You'll man security cameras and control the ventilation and audio systems to try and ward off the coming creepers. If they get into the security room, you're done—and there are several nights of this to savor. It's lo-fi and relies on shock value, but clearly Freddy's is doing something right.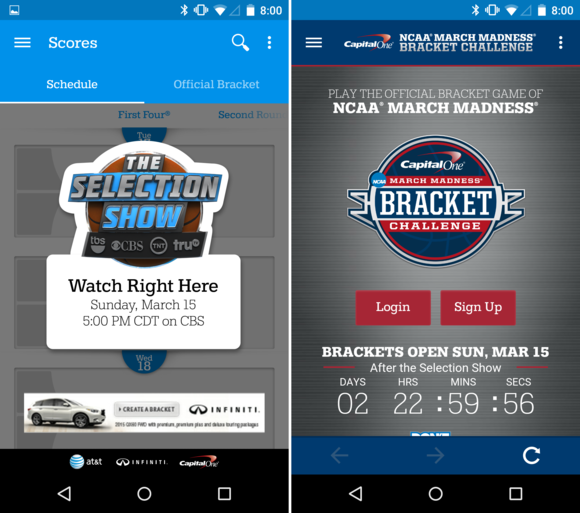 We're about halfway through the third month of the year, so sports nuts know what that means: March Madness is upon us. The annual NCAA Division I Men's Basketball Tournament kicks up next week in Dayton, Ohio, and the official app has been updated not only with Material Design, but also some new functionality.
Granted, not much is accessible until Selection Sunday (this Sunday, the 15th), when the teams are picked and fans start furiously filling out brackets. However, the app promises to stream all 67 games for cable/satellite subscribers, plus anything airing on CBS will be freely streamed to all users. It also has new team pages and featured content for finding compelling storylines surrounding the tourney, as well as a revised bracket approach for fantasy fans.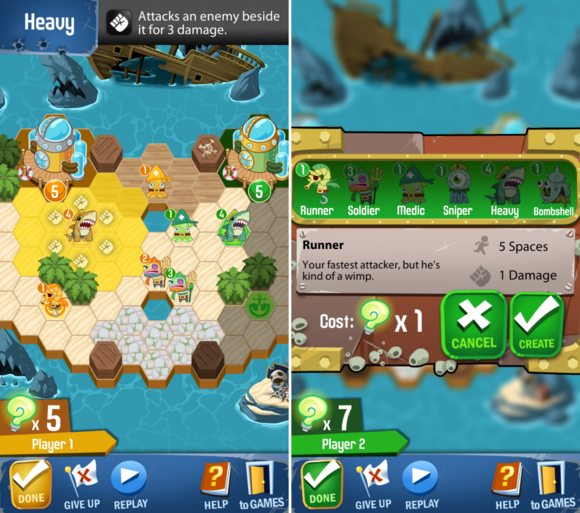 One of the better asynchronous combat games on iOS has finally, finally made the leap to Android—seriously, it's been a few years—and Outwitters deserves the warm welcome. It's a turn-based affair in which you control a team of creatures trying to take down an enemy base, and you'll have limited resources each turn to move and attack. Choose wisely.
While late to Android, the app is newly refreshed with a 2.0 version update that refines the experience, and it has cross-platform multiplayer with iOS—so you're sure to find opponents right out of the gate (there's also a local pass-and-play mode). Outwitters' free-to-play design gives you one team and a couple of maps to enjoy free, while others can be purchased to add variety and more tactical options.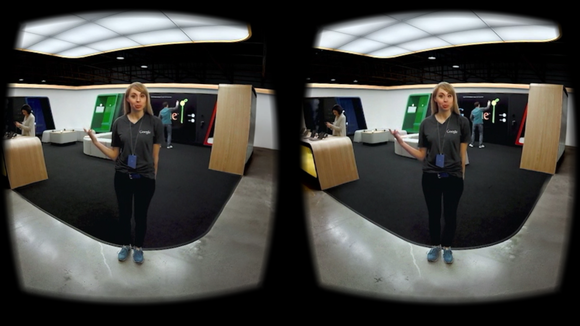 Google is getting into the physical retail game to show off its hardware and services, but unlike Apple's standalone stores, the first effort is a space within Currys PC World in London (no relation to PCWorld.com). It's sleek and modular, so the design can be tweaked for events and demos—and you can get a tour wherever you are thanks to Cardboard.
Google Shop at Currys VR Tour lets you peer into your smartphone screen (via the Cardboard viewer) to take in a guided walkthrough of the store-within-a-store. You can look around freely and select areas to investigate, all while associate Jen talks about designing the space for interactivity and to showcase various Google technologies. It's a neat, free little trip for you Cardboard fans out there.