Google Maps is now easier on the eyes, and its latest update packs some cool new features, too.
Google announced Wednesday it's upgrading Maps on both Android and iOS with its Material Design scheme, which features bigger images, bolder colors, more textures, and deeper shadows. It's the same style that recently hit Gmail, Chrome, and other key Google apps recently.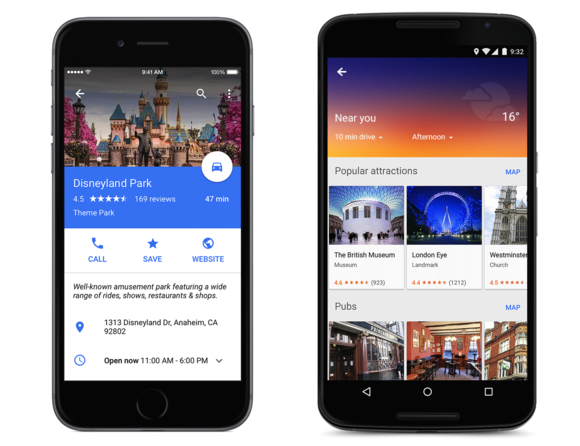 The update isn't just about upgrading the app's look. If you're looking to grab some food, you'll be able to make a reservation inside the app through a new connection to OpenTable. There's also deeper integration with Uber; Google Maps will show you estimated fares and launch you directly into the Uber app if it's installed on your device.
Google says the update should hit the App Store and Google Play over the next few days. It's optimized for phones and tablets on both platforms. Android users who don't want to wait for the update can download the APK from sites like Android Police.
The impact on you: Material Design is coming your way whether you use Android or iOS. Google's design language features a more colorful and elegant interface that is much easier to navigate. Google is seeking to unify the look and feel of its applications regardless of platform. An example is the new Inbox app, which looks and functions nearly identically on Android, Chrome, and iOS.