BGR is reporting that Oneus, maker of the somewhat-available Oneus One phone, has an Android ar watch in the works.
The site posted screenshots, purported to be from an anonymous tipster, that show a product labeled the Onetch. There is one shot of a product web site a series of sketches detailing the watch's design.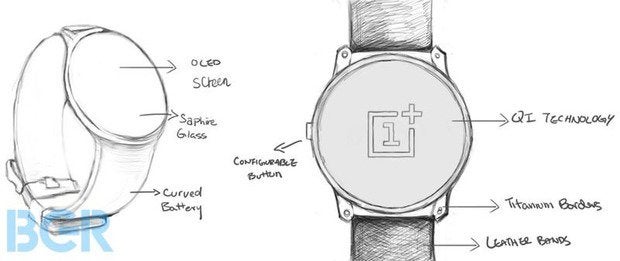 This report is firmly in the rumor category, as evleaks, which traditionally is highly accurate with its leaked information, recently fell victim to a false report about Oneus.
If the watch is real, it is unclear if it would follow the unusual ask-an-owner-to-possibly-buy-one procedure that you must go through to try secure a Oneus One phone.
ke the forthcoming Moto 360, the Onetch images show a round, traditional watch face. This design is gaining in popularity over the current G tch Samsung Gear ve that were the first devices to become available powered by Android ar.
This isn't the only watch getting some attention—His partnering with designer Bast to design a custom smartwatch that will work with both Android iOS.