It can be intimidating to root your phone install a custom ROM. It's a scary process, you never know if you're going to succeed. Bricking your device is a very real possibility, no one wants to turn an afternoon of software tweaking into tears.
If you're too afraid to root, you can still explore CyanogenMod territory by downloading some of the apps that come preloaded with the ever-popular ROM. CM Apps—a free package that gives you access to a hful of CyanogenMod's features—rolled out over the weekend. l it requires is braving the download from the ay store.
Choose an app
CM Apps is actually a portal to outside links that download the individual apps you're interested in. So, rather than side-loading the As yourself, the app does it for you. Tap on an app to download it like you normally would from the ay store.
You can choose from nine different Cyanogen-bred apps, including Apollo, Clock dget, DSManager, File Manager, Sound Recorder, Calculator, Torch, Trebuchet, llpapers. There's also the Camera Next application from CyanogenMod 11S, but I couldn't get it to load on a rooted Nexus 5 with Android 4.4.2. l the apps are downloaded separately, accessible from your Application Drawer.
A taste of CyanogenMod
If you're scared of committing to CyanogenMod, you can download apps like the Trebuchet launcher to get a feel for the ROM's user interface. Bear in mind that you won't have access to the same settings preferences available in the actual CyanogenMod; for the most part, things look rather similar to stock Android. If you have KitKat, however, you won't have access to features like Now available to you by swiping all the way over to the right.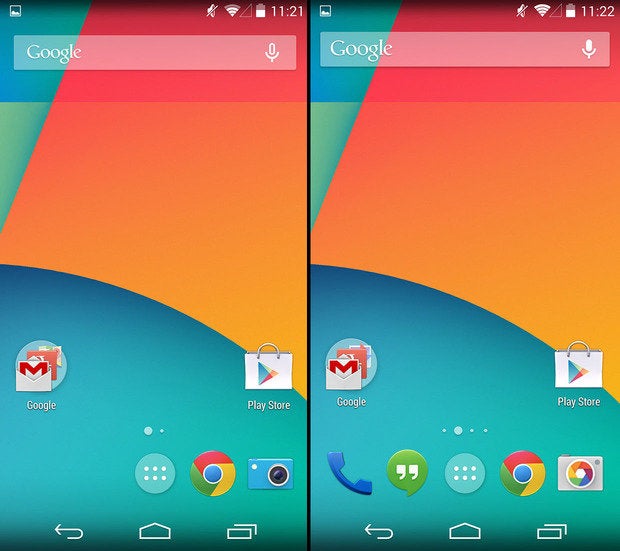 You'll also have access to utility apps like Sound Recorder, which is rather self-explanatory, Torch, a barebones flashlight app. You can also download the CyanogenMod wallpapers pack, or the DSManager, which lets you pump up the bass on your headphones.
Some of the reviewers in the ay store have expressed concern over some apps not downloading at all, but the developer behind the app seems to be addressing these issues as fast as he can.