I've been a Flickr o user for years, but I never bothered with the Android app because it always felt like an afterthought.
But Yahoo has been on the prowl to get Flickr into the hs of more users, the latest update gives the mobile app the kind of kick it needs. Version 3.0 features a new interface that is supposed to inspire users to stick with Flickr for all their on-the-go photography needs.
Easier to use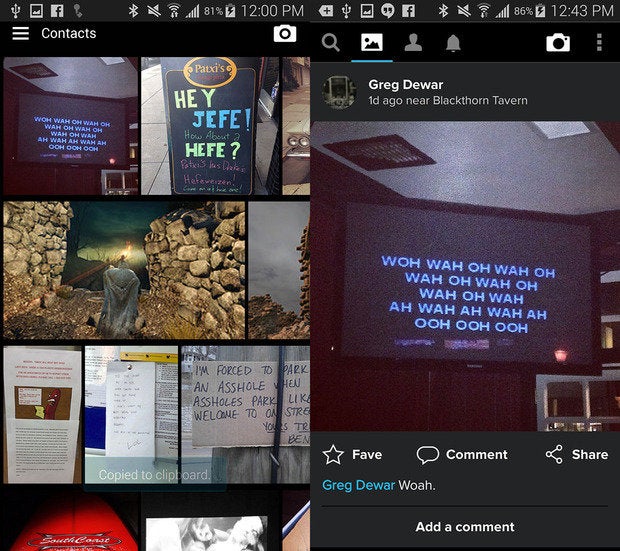 The interface is a huge improvement over its predecessor. It's much easier to peruse your photos it puts all the important stuff front center. The app opens up to your friends feed, you can swipe from left to right to search Flickr, see your own photos, or check notifications.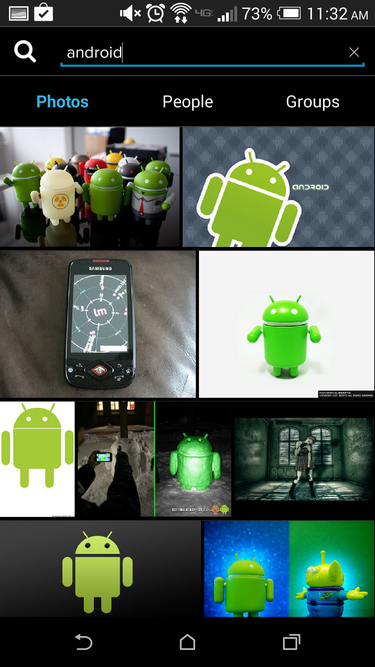 The "hamburger" menu is popular among many Android applications, even some of 's native apps, but the last version of the Flickr app made it seem like it was just kind of slapped on there. In this new version, The "hamburger" left flyout menu is gone, everything is immediately accessible at the top of the screen, including the Settings menu the hy Camera functionality.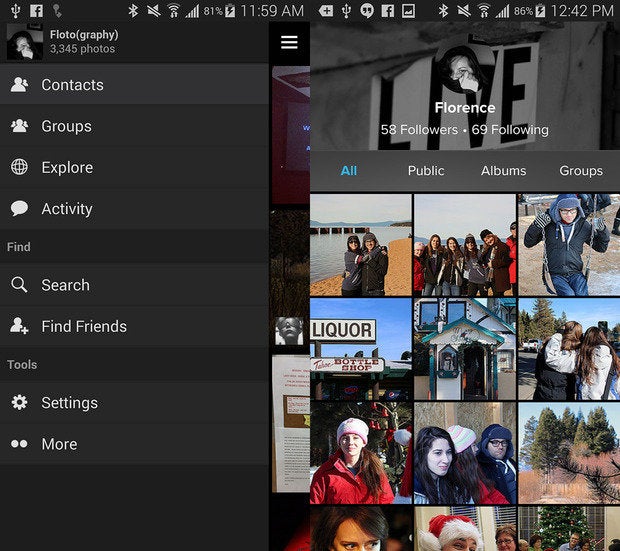 The Flickr app still lets you check out the EXIF data download individual photos to your device or share them with other apps.
A camera with filters
Flickr really wants to hone in on the idea that it is the service for photos, so it left its camera capabilities in the app. The camera lets you adjust things like the flash whether you'd rather take a selfie with the front-facing camera, you can set the focus of the photo record video. But the shutter speed was a bit slow on both the HTC One (M8) Samsung Galaxy S5.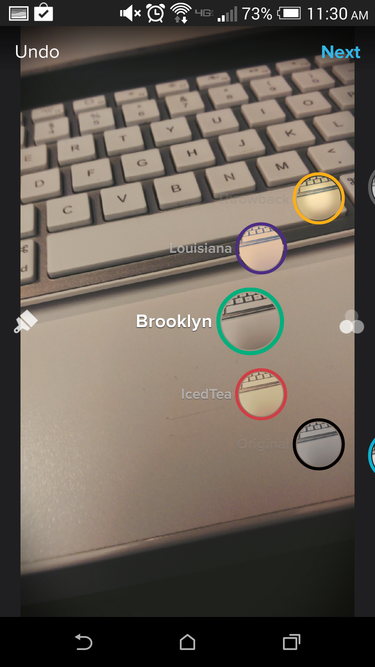 The camera interface does look better than its predecessors, however. By the looks of it, it was inspired by the easy-to-use carousel menu interface in Motorola's camera app. You can cycle through the different photo filters with the menu on the right, or adjust things like brightness contrast on the left.
Don't forget to backup your photos
Flickr jumped on the automatic backup train, following after Dropbox +, both of which already offer this feature. The app will ask you to set it up the first time you launch it, though you can choose to do so later in the settings menu. Be sure to set up whether you want it done over -Fi or cellular data.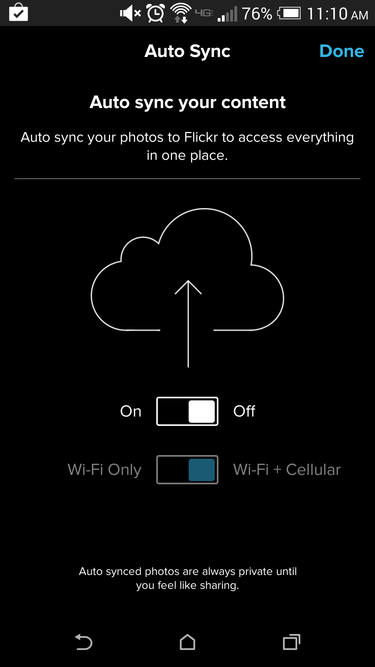 ke what you see? Go grab it in the ay store let Yahoo know what you think here.