Samsung says it will open up the Galaxy S5 smartphone's fingerprint sensor to use by third-party developers. That means prospective S5 owners may be able to login to apps like Facebook or Outlook.com with the swipe of a finger.
Opening up the fingerprint sensor to third-party apps could make the Galaxy S5 feature significantly different from Apple's Touch ID on the ione 5S. en Apple introduced its fingerprint sensor in September, the company took great pains to explain how each fingerprint stored on an ione would be locked down.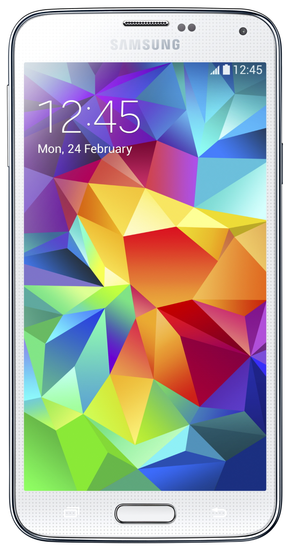 Touch ID's fingerprint data is never sent to Apple the data is encased in a "secure enclave" within the A7 chip on the ione 5S. Apple also restricts use of fingerprint authentication to the phone's operating system Apple's payment methods for iTunes the App Store.
Samsung hasn't yet detailed the security measures for how the Galaxy S5 will secure manage your fingerprint data.
ading up to Samsung's Galaxy S5 unveiling the device's rumored fingerprint sensor was one of the most talked about features on the new phone. th the functionality opening up to third parties, developers are probably excited about using fingerprint recognition. The feature should make it easier for users to login to apps or authenticate for purchases.
Samsung is allowing access to four basic functions with ss, the name of the fingerprint recognition technology open to developers. Third-party apps can request fingerprint recognition, cancel fingerprint requests, verify that a fingerprint scan matches fingerprints registered on the device, register fingerprints via the S5's enrollment screen.
Developers only recently got their hs on Samsung's latest SDK featuring fingerprint scanning. But at least one third-party, yl, has already worked with Samsung to incorporate fingerprint authentication into its app. Samsung yl recently announced a partnership that will allow S5 owners to authenticate yl purchases in physical stores online with a swipe of their finger.