At last year's Mobile rld Congress, the Yotaone caught our eye. And why not? It has two screens—an D touchscreen on one side an e-ink screen on the other. It's a cool-looking device, there are even practical reasons for the two-screen approach.
The bummer? As impressive as the Yotaone looked last year, it wasn't as if it was coming to the U.S. any time soon. The device was going on sale in Russia, but Russian phonemaker Yota was still talking to U.S. carriers about bringing the phone to these shores.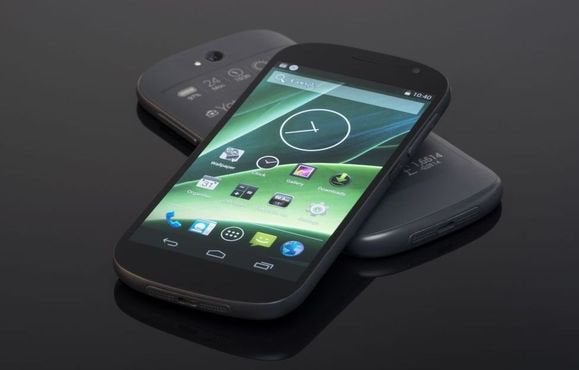 That talk apparently paid off. Yotaone is back at this year's Mobile rld Congress in Barcelona, it's finally relevant to U.S. consumers. The phone is expected to reach North America by early 2015.
Our sister site has the details: Yota is coming out with a new version of its dual-screen phone that upgrades the e-ink screen improves some usability issues with the phone. (You can now respond to notifications directly on the e-ink screen, instead of having to flip back forth between the two screens of the Yotaone to hle your business.) The new version hits Europe, the Middle East, Africa by the final quarter of 2014; its North American debut will happen three or four months after that.
So what makes this two-screen approach practical? As noted in the video report from News Service that accompanies this article, e-ink screens uses less battery life when compared to D displays. So it can remain on consistently without putting too much of a hit on your phone's battery. That makes the Yotaone useful for passive activities like checking email or your Twitter stream.
'll be keeping an eye out for Yotaone— both of its screens—as the North American launch gets closer.