Next time you're in that long line to pick up your rental car, you'll only need to launch Google Maps to find your reservation details.
It's one of the key features in the Google Maps version 9.10 update for Android. Rental car information was one of the final missing pieces in a recently-added feature that put your travel itinerary inside Google Maps.
The other major tweak is a reorganization of any photos you've uploaded to Google Maps. The Your places section now puts it at the top of your profile. Any pictures you've published now appear in a larger format that looks a lot like Google Photos.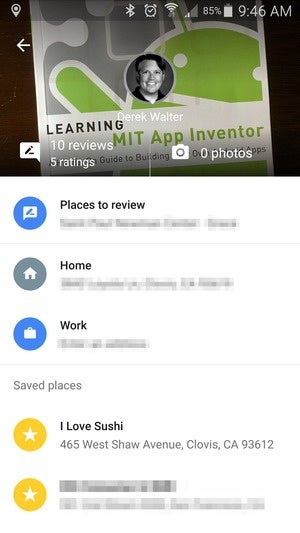 The app update is making the usual rollout through the Play Store. There are two downloads in APK Mirror - one for devices running Android 4.3 and above, with another for anyone on Android 4.1.
The story behind the story: Google Maps continues to morph into a destination and local city guide. Google has added local reviews, changes to photo uploads, and tricks to save your favorite places. The goal is that Maps is something you'll turn to for more than just direction since the app can serve up places to eat, coffee shops, and your travel itinerary.