Moaxis is where Android phone and computer meet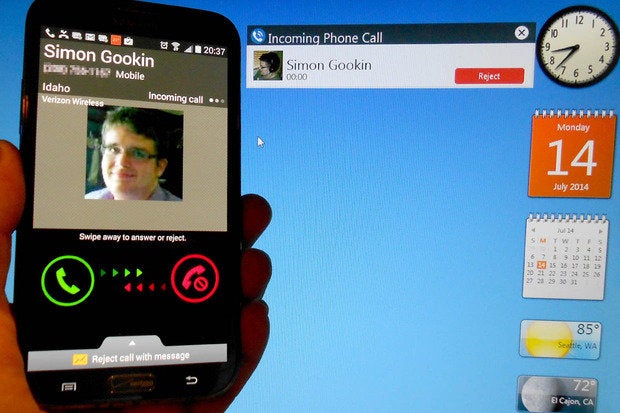 Despite valiant and cunning attempts by mobile device manufacturers to lure me away, I remain wedded to my computer. When it's time to get work done, my phone sits idle, warming up my pocket or desperately charging nearby.
Imagine my thorough disgust when a call comes in or a notification sounds, and I must divert my attention away from my cherished computer display toward the meddlesome phone. It's like having a needy child, minus the unconditional love.
Ah, but I'm starting to feel the love.
Moaxis is an app and computer utility that shows great potential. It provides phone notifications, phone call access, text messaging, and contact info right on your computer. It's one of the first attempts to bring something similar to the coming iOS8 and OS X Yosemite "Handoff" feature to Android devices.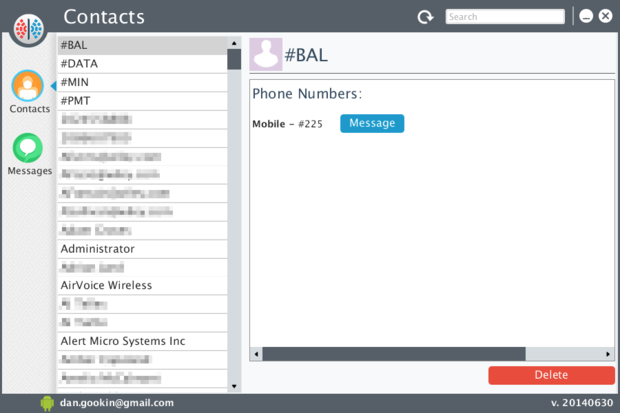 While iPhone devotees have to wait for iOS 8 and Yosemite in the fall, you can grab Moaxis right now from the Play Store. You also need to visit the Moaxis web site to download software for a PC or Mac.
Setup an account to coordinate the devices, and Moaxis starts to work.
Behold your phone's notifications, on your computer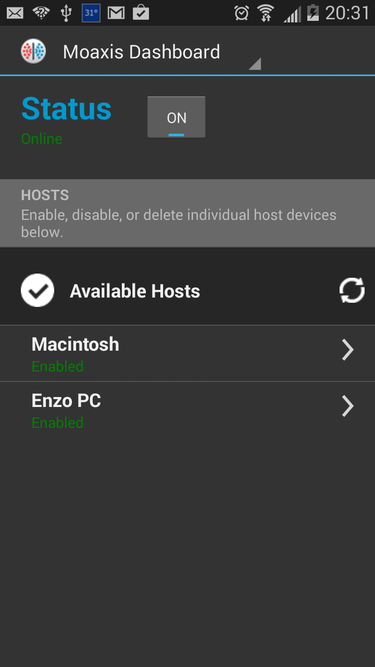 Moaxis does a super job of plastering my computer screen with phone notifications. For example, I can clearly see that my phone just can't make up its mind whether or not to connect to the Wi-Fi network. That makes my day.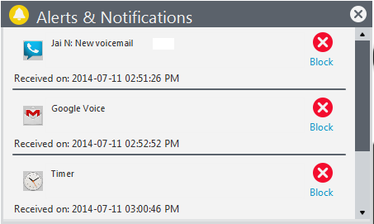 You're supposed to be able to block notifications. That facility doesn't work for me. I can dismiss phone notifications from the computer screen, but not block them. So — oh, yeah: There it is again. The phone is connecting to the Wi-Fi network. Bitchin'.
The app's blocked notification screen could also use some work. It displays all your phone's apps in one very long list that clearly violates the Good App Design admonition against long lists. I'd prefer a tabbed list, perhaps sorted by blocked/unblocked apps.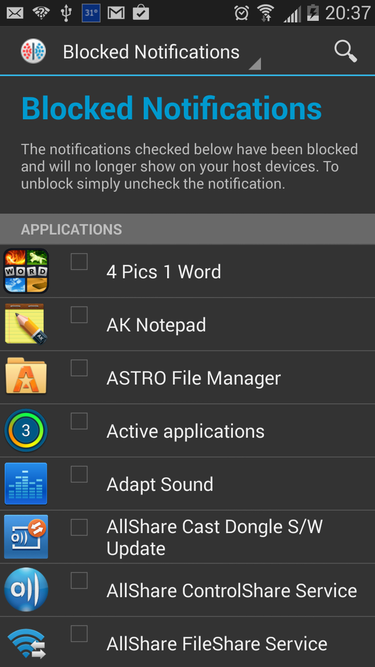 See who's calling before looking at your phone
Seeing an incoming call alert is really handy. I can tell who's calling and gauge the urgency by which I need to answer, if at all. I like this feature because every time it rings I have to stand up to get my honking phablet phone out of my pants pocket. Of course, you can already see notifications no your computer screen, including incoming calls, with Pushbullet.
Moaxis promises that eventually you'll be able to use your computer to answer and even initiate calls. I pray that feature is available before the fall, when the Apple fanatics will point and mock as they use iOS 8's Handoff. Until then, you can talk only on the phone, but you can disconnect the call by clicking the Hang Up button on your computer.

Text messaging: They got this one right
Text messaging works as advertised: You receive the message on your computer screen and can reply by using the computer keyboard (which is so odd I feel like making typos on purpose). You can even initiate a new text messages on the computer, which is keen.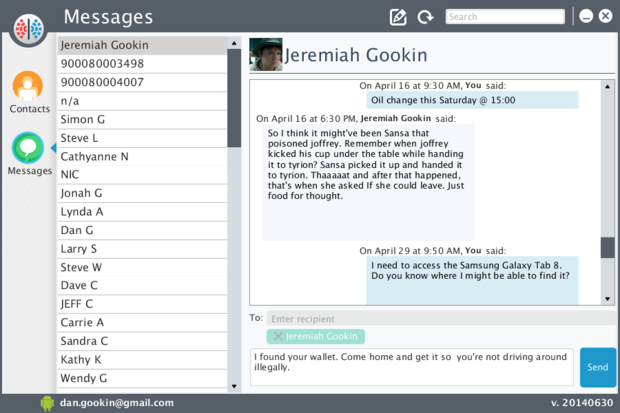 Hopefully someday Moaxis pulls together its parts and pieces, and gets everything up and running. When that day comes, it will be a sweet app to have. Right now, its limited feature set doesn't do much to set it apart from Pushbullet or Airdroid. The one core feature that isn't working yet—making calls completely from your computer—is the thing that would really set Moaxis apart.
Shop Tech Products at Amazon