Apparently, the last major Gmail update wasn't the significant interface change we were waiting for. It enabled automatic sorting into tabs, but the core interface remained mostly the same. A leak from Geek.com suggests that Gmail is about to get a more radical redesign, though. The shots show a decidedly KitKat-looking interface, with more color and iconography than ever before.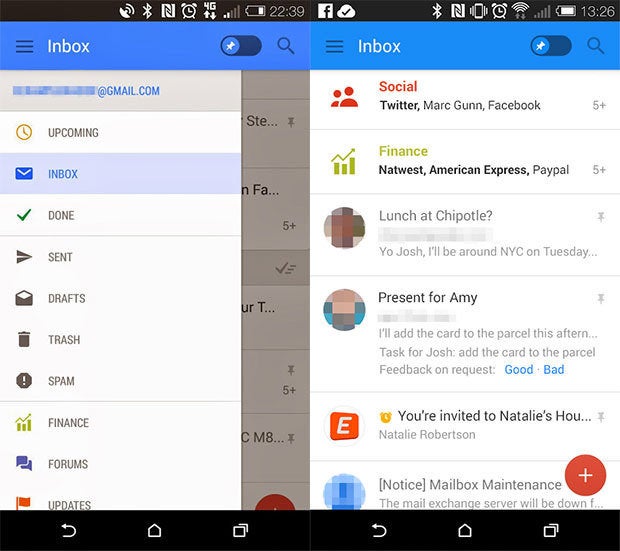 There's also a new inbox view, which borrows its flat aesthetic from Android's current UI standards, but also implements Google+'s circular profile icons for each contact. Gmail will still use some of the Priority Inbox categories, but parts of the message will be bolded. It's unclear why, however.
Also, it appears that Google is dumping the star for a pin for email the user deems particularly important. The leaked screenshots suggests that pinned messages will be automatically placed on top of all other messages in the inbox, with a toggle to put them back in their usual order. The action bar has also been eliminated, and users will be able to hit a plus sign to compose a message, rather than the little Compose icon that's become standard in Gmail.
Gmail has always been a priority for Google, and for good reason: it's the service that helped kickstart this whole Google user revolution, and a Gmail account was essentially the predecessor to Google+. These leaked screenshots are unconfirmed, but it's likely we could see the Gmail overhaul officially launched at this year's Google I/O.