It's got a 5.5-inch display, a Qualcomm Snapdragon processor, a swappable back cover, and now it's finally got a reveal date. The long-teased OnePlus One Android smartphone will make its public debut on Wednesday, April 23. The device is from OnePlus, a new smartphone entrant headed by former Oppo VP Pete Lau.
The OnePlus One is doubly notable because it will be just the second smartphone (the first being the Oppo N1) to use CyanogenMod as its operating system instead of a standard Google-issued version of Android.
Long a fan favorite with Android ROM enthusiasts, CyanogenMod is busy transforming from a community-driven project into a company on a mission to create a great user experience using its own variation of Android.
Hoping to build up excitement for the forthcoming phone, OnePlus has spent the past few weeks slowly leaking details about its handset.
Based on what we know so far, the OnePlus One will feature a 5.5-inch 1080p display with more than 400 pixels per inch, and a Snapdragon 801 processor.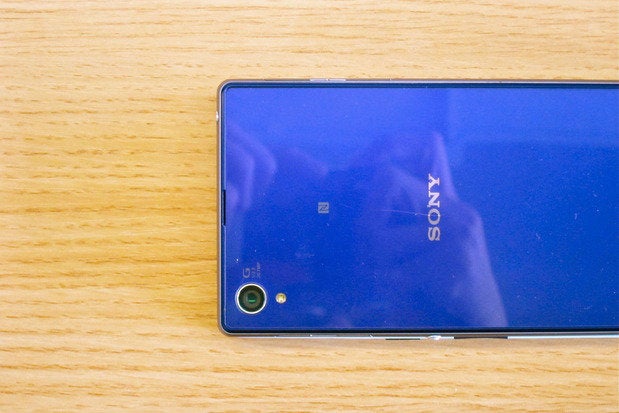 OnePlus also cheekily "revealed" an image of the device earlier in March by photographing an early prototype sitting underneath an Xperia Z1. The point being that OnePlus would cram its 5.5-inch device into a body typically reserved for 5-inch handsets. The OnePlus One (can you see where future naming conventions are headed?) will also feature a 3,100 mAh battery and a 13 megapixel rear-facing camera.
OnePlus has yet to reveal anything about pricing, U.S. roll out dates, or carrier partnerships. But at least some of that information should be revealed at the OnePlus One's coming out party on April 23.