After months of rumors and speculation, the day is almost upon us when HTC will unveil the next generation of its flagship One Android phone. What will it call the successor to the HTC One? It's not especially clever, but the name appears to be "The All New HTC One."
The phone is expected to be a souped-up version of its predecessor: better specifications, more cameras, and a chassis that makes the old One look like amateur hour.
It's all just a hunch based on a raft of leaks at this point, but that's all we've got to go on until the official curtain rises. Until then, let's take quick inventory of what we think we know so far about the new HTC One.
It will look better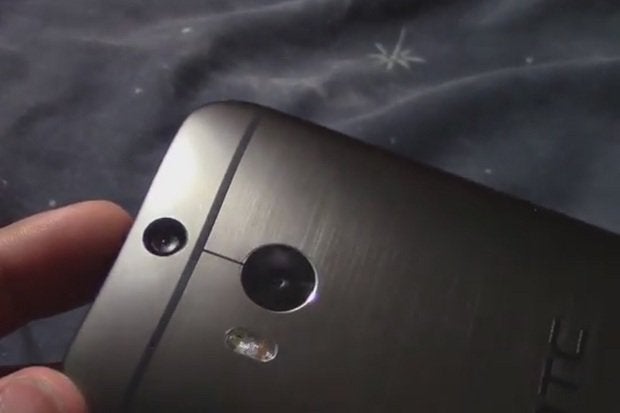 Remember that insufferable 12-minute video from a while back? It's since been removed, but if you managed to sit through it, you know that HTC is changing the build of the all-aluminum One. A more recent 14-minute German video leak walks us through the device, revealing the same phone as the earlier video.The company will use a single slab of aluminum during manufacturing, and we're hoping that also means that it's more repairable than its sibling, which used injection molding for the fancy white polycarbonate siding between the plates of aluminum.
The same video also tips that the second-generation One has a 5-inch, 1080p display panel (up from 4.7 inches on the current One), in addition to three software-based navigational buttons at the bottom of the screen. The BoomSound speakers also remain on the front of the device, which means you won't have to place the phone face-down to blast your favorite tunes.
It will have three cameras
Those of you who rely on your smartphones as your main photo-taking apparatus might appreciate the rumor that the HTC One will have not one, not two, but three separate cameras—one on the front and two on the back.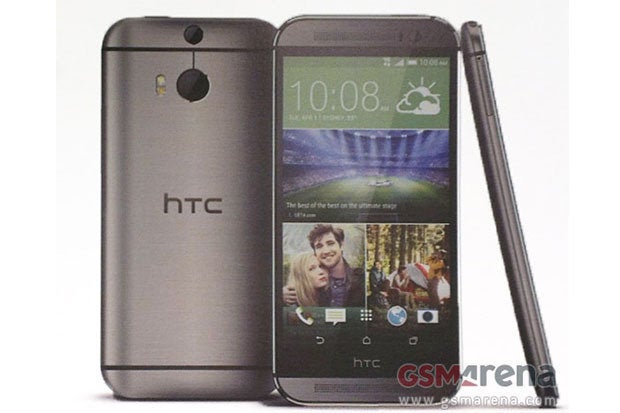 Earlier this month, a leaked brochure referred to HTC's alleged new camera setup called Duo Camera. It'll use both sensors in each lens to enable you to do things like choose the focal point of the scene you're shooting and create rich depth-of-field effects. With two cameras, it's possible that HTC will revive some of the 3D features of its Evo 3D phone, but they're placed a little close to each other to provide a good 3D effect.
It will be fast and/or furious
The HTC One might be fueled by either a quad-core Snapdragon 800 or 801 processor with 2GB of RAM. The latter is the same chip contained inside the recently announced Samsung Galaxy S5 and Sony Xperia Z2, but it's also possible that HTC could stick with the Snapdragon 800. Either way, both are very capable of delivering the kind of performance you'd expect from a high-end flagship device, and are a significant step up from the Snapdragon 600 in the current One.
Oh, and we can't forget! Rumors also point to the addition of a microSD slot, which is fantastic for those who complained that last year's One was missing it, but it doesn't necessarily matter too much anymore since Android 4.4 KitKat ways in which apps can write to an SD Card. At least you'll have somewhere to store all those high-resolution photos you'll be taking with all three cameras, right?
Sense 6 will look mostly the same
The new HTC One's version of Sense 6 won't look much different than what you're used to now, but it will likely include a few new features. The overlay will sit atop Android 4.4.2 and feature the same clean lines, narrow typeface, and soft black-and-white color scheme that is prevalent in Sense 5.
According to the leaked screenshots, Sense 6 will also bring gestures to the HTC device franchise. You'll be able to perform actions like swiping to launch the widget panel from the lock screen or double tapping to wake up the screen entirely.
Verizon Exclusive at launch?
A recent rumor suggests that the All New HTC One will be available exclusively from Verizon for about two weeks. Those on the big VZW may get the phone starting on the 25th, with other carriers making it available mid-April. We hear the off-contract price is going to be $600, though that's not a very big stretch—most top-tier phones cost $600 or $650 off-contract in the U.S., and $200 on contract.
What we still don't know
There is still plenty about the new HTC One that we don't know. For one, we have no idea how much it will cost. We also don't know much about which cellular bands it will support, or whether it will implement MIMO Wi-Fi like the Samsung Galaxy S5. The rumor mill hasn't made much mention of how much storage the HTC One will have, or whether it will come in different colors—all valid concerns considering that the last HTC One was later released in various colors, and in a 64GB variant. We also don't know how exactly much thicker or thinner it is than its predecessor, or when it will be available for purchase. 
We will find out everything you need to know—including whether any of the mentioned rumors were spot-on—when HTC unveils the All-new One tomorrow. Be sure to follow along with HTC's live feed, and then join us for a hands-on and more afterwards.