Valentine's Day can end up being rough for some couples, but what do you expect with a holiday that's name after a beheaded saint? That's why Google decided to make your Valentine's Day a little more palatable with a plethora of free apps, some hidden goodies, a free Disney short, and an entertaining Google Doodle.
If you've got some gushy pictures floating around of you and your loved one hugging or puckering up, upload them to Google+ and the Auto Awesome feature will automatically add floating hearts.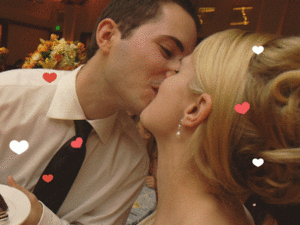 "'Tis the season for saying 'I love you,' so today we're rolling out a new way to make your Google+ photos more loverly, automatically," wrote Erik Murphy-Chutorian, a software engineer at Google. "Just upload a new photo of people kissing, and we'll gift you a version with animated hearts.
The notifications bar in Google+ also features a heart emoji that pops up when you've cleared all your messages. Just double-click on the bell in the empty notifications shade to transform it into a beating heart.
Google is also offering a heaping helping of free apps and games in the Google Play store. The free apps include titles like Avocado and Couple, two apps that keep you privately connected to your significant other. Additionally, apps like Ink Cards and justWink Greetings are running a deal that lets you send one free card, while iHeartRadio features a special radio station called "Greatest Love Songs Ever."
Don't have a date and need to kill some time? Google is offering over 40 different free Android games, as well as free music downloads in the Google Play Music store, including Drake's "Best I Ever Had" and Marvin Gaye's infamous classic "Let's Get it On." And if you're feeling lonely tonight, Google's also got plenty of grocery store romance novels available for 99 cents and up.
For fans of NPR's This American Life, check out the Google Doodle today for a very special Valentine's Day version of the popular radio show. The candy hearts expand with animations as a story plays in the background.
We've saved the best for last: Google released Disney's latest short called Blank: A Vinylmation Love Story. The half-hour featurette follows an unpainted Vinylmation figurine as he finds himself on a quest that eventually leads him to his true love.