To-do lists can be a person's best friend or worst enemy. A well thought-out rundown of tasks to be accomplished can lead to success vs. jotting down a hodgepodge of menial musts, which can be overwhelming.
The best way to embrace the former and avoid the latter is with a to-do list app on a smartphone or tablet. Even better: Find an app that automatically syncs lists among mobile devices and your desktop.
Here are five options for the Android platform: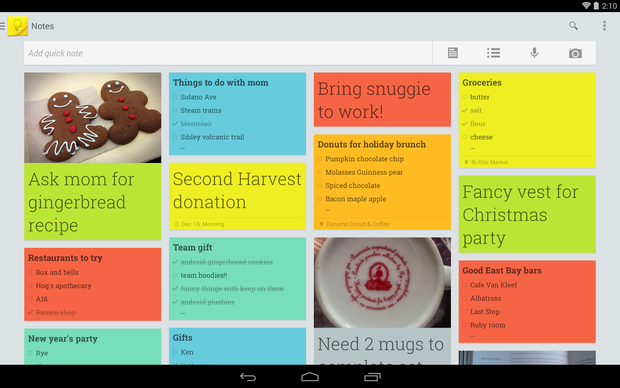 Google Keep provides a colorful and creative approach to to-do lists. Users either can list out their tasks in a traditional fashion or aggregate a list from notes and photos by adding checkboxes. Due dates can be integrated with Google Now to generate reminders. Google Keep lists are cloud-based so they are accessible by app or in any browser.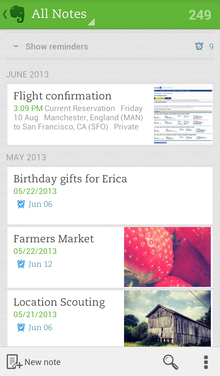 Evernote is among the most ubiquitous of organizational apps. Evernote instantly updates across devices and the desktop. Users can collect information such as webpages, images, itineraries or audio clips to associate them with to-do lists. Groups can use Evernote to share to-do lists and stay in sync as tasks are completed.
Remember the Milk can enhance Evernote to-do lists or act as a stand-alone app. Remember the Milk, among other features, accesses a device's GPS to alert users to tasks that can be completed near their location. For example, picking up the dry cleaning around the corner. Reminders can be sent via SMS text, instant messaging and email. The Smart List function displays tasks according to attributes such as priority, due date or task, including shopping and calls.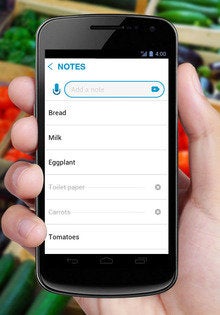 Any.do considers itself a more fun way to handle task lists. The interface is simple and integrates with calendars, sparking reminders along with options such as "Done" and "Later." Items also can be linked to actions. For instance, if a task is to call someone, then a phone icon next to the entry enables users to automatically dial the number.
Interested in personal productivity levels? Todoist has a visual tracking system, called Karma, which offers insight into a person's ability to complete tasks. Users also can earn points as they add and check off items. Todoist syncs across desktop and mobile platforms and supports offline access. Tasks can be categorized and prioritized by color and arranged in a nested fashion. Users also can track if a delegated task is in progress or finished.