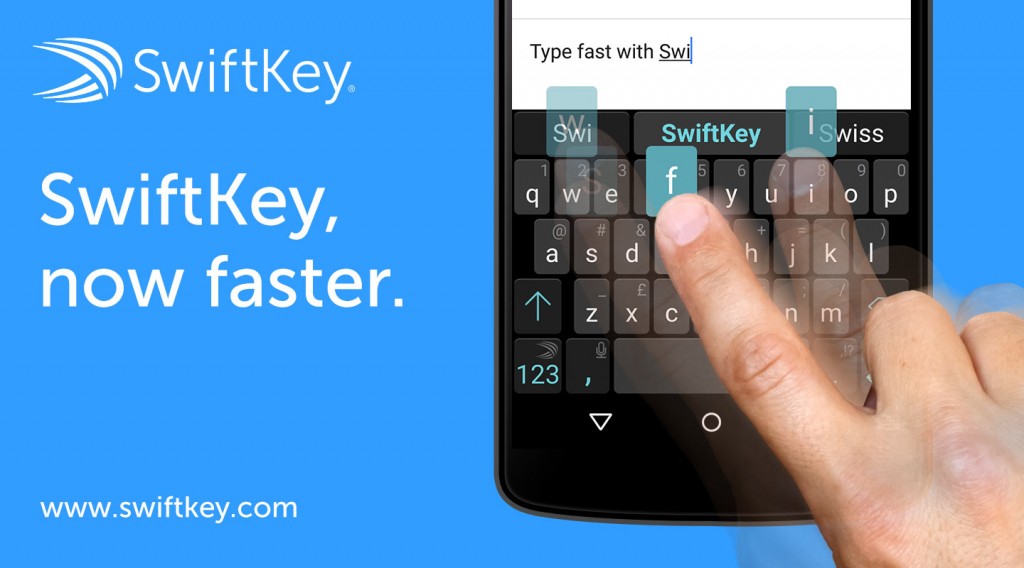 SwiftKey today rolled out an update for the Android version of their keyboard with some "extensive performance improvements." Lag and poor performance has always been among the top complaints from SwiftKey users over the last year or two, so it is nice to see the company addressing the issue head on with such a major update.
According to the blog post by SwiftKey, the keyboard should now open at least 15-20% faster than before in cold and cached loads. It will also disappear at least 20-30% faster than before.
Additionally, the team has worked in improving the performance of the keyboard when you type in quick succession. While there has been an improvement of anywhere between 10-18% in this department, SwiftKey does note that in certain situations the keyboard might still feel 'sticky.' They do, however, reassure that they are working hard on further alleviating the issue in future updates of the app.
Beside some major performance improvements, SwiftKey has also added support for 12 localised Indian languages with this update, bringing the total tally of supported languages by the keyboard to 81. The list of new languages added with today's update include:
Assamese
Bengali
Gujrati
Kannada
Malayalam
Marathi
Oriya
Punjabi
Tamil
Telugu
Nepali
Sinhala
The update is already live on the Play Store and can be downloaded for free.
[Via
SwiftKey
]