If you've been identifying a song with your phone. You've probably wondered how to find all those past discoveries. How to perform a song search history on Android and the Web. The music is saved for you, but you must know where to look. It's a relaxed feature of Android; search can identify songs like Songza or Soundhound. Simply tap the search field or say OK if you're using the Now Launcher, just as you would give a
Now voice command
. A music icon will pop up if music is playing around you. Touch that after a few moments. It will deliver the song, album, and artist information with a link to the Play Store.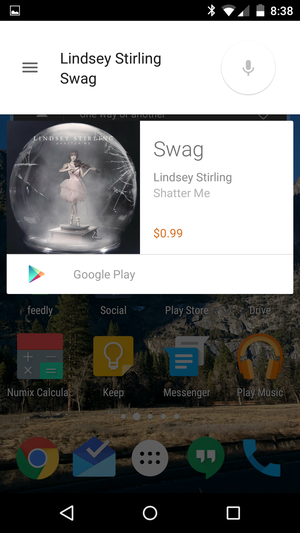 Track down your past findings, you need to know where to look. Here's how to find them on Android, and the web.
On Android You need a Widget
You must add the Sound Search widget to your home screen to get this on your Android device. Touch and hold the home screen to select the widget section. Swipe to find Sound Search. Touch and hold to pick the widget, and drag it to the home screen.
Touch and view the history of all your song searches. If you touch a song, it will take you to its selection in the Play Store. There are plenty of Music Apps in the Play Store if you haven't already installed one on your Android device.
The search history can be deleted. Drag each song and move to trash icon to delete it.
Get Your Song History on the Web
This list of songs is on the web. Users are best advised to go to YouTube Music. You'll find a list of all the songs in the search, saved as a playlist for your Music. You need to sign up for your account. Please note Google Play Music no longer exists. The Google Sound Search is available or already in the device you use.
If you're a YouTube Music subscriber, you have a complete list of options. You can add a song to your library and create different playlists, which you can download from the Play Store.
As you can see, finding your past song discoveries hasn't been super straightforward. And the sound search playlist should be a standard option for your Music. Now you know how to find them. And don't have to wonder who sings that awesome or annoying song you previously heard.