Whether you want to have fun or get things done this weekend, our Five to Try column has the latest Android apps and games worth checking out. Microsoft's enduring Office productivity suite makes its official move to phones this week, with the three apps—Word, Excel, and PowerPoint—available separately and all free for basic use.
Popular blogging service Medium finally hit Android with a native app this week, as well, and if you're looking for puppy pals in your neighborhood, the amusingly-titled Tindog might serve you well. In games this week, the excellent Geometry Wars 3: Dimensions brings flashy arcade-style blasting to the Play Store, while Kill the Plumber flips the Super Mario script and makes you a defending enemy.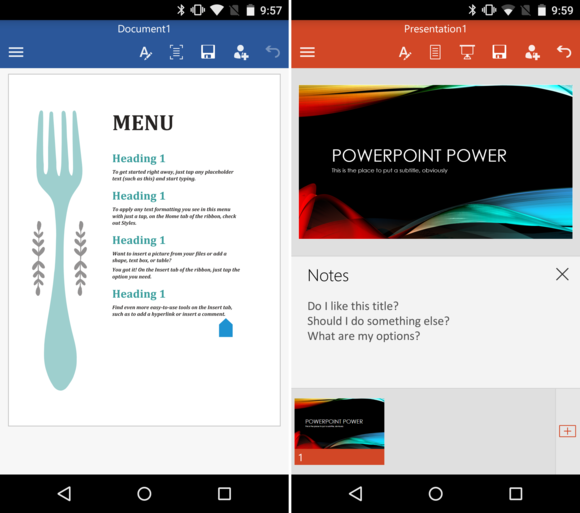 Just five weeks after launching preview versions of Word, Excel, and PowerPoint for Android phones, the mobile Microsoft Office suite is now freely available on the Play Store. Like the tablet versions they closely resemble, these productivity classics offer strong basic functionality, letting you create and edit documents on the go with ease and send your files to cloud services. 
Granted, using writing and spreadsheet apps on a small screen can feel cramped, although the apps offer a streamlined view that's a better fit for phones. Still, you might not want to write your thesis (or prep for taxes) on a five-inch screen if you can avoid it. Some advanced features are available only to paying Office 365 subscribers, but the essential bits are here and free to all, making these handy apps to have around.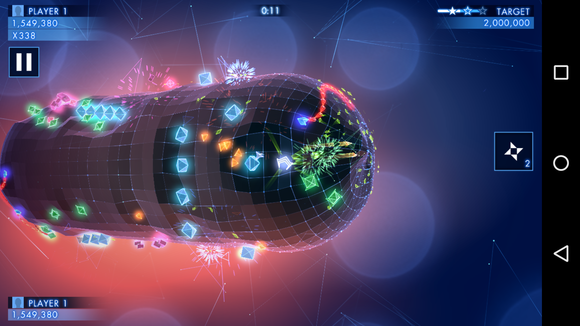 Activision's celebrated shooter series finally makes the leap to Android with Geometry Wars 3: Dimensions, bringing the arcade-style blasting to phones and tablets. As in previous games, the core experience finds your ship zipping around neon, enemy-filled stages, with varying play modes providing rather distinctive results.
For example, Deadline mode gives you three minutes to rack up a high score by shooting every enemy in sight, while Pacifism loses the firearm, tasking you instead with baiting pursuers into explosive traps. And Dimensions offers up a campaign with dozens of brief missions, which include new 3D terrain along with boss battles and other twists. The touch controls aren't as perfectly precise as a controller's analog sticks, but that doesn't zap the fun: for $5 with no in-app purchases, it's a great option for on-the-go action.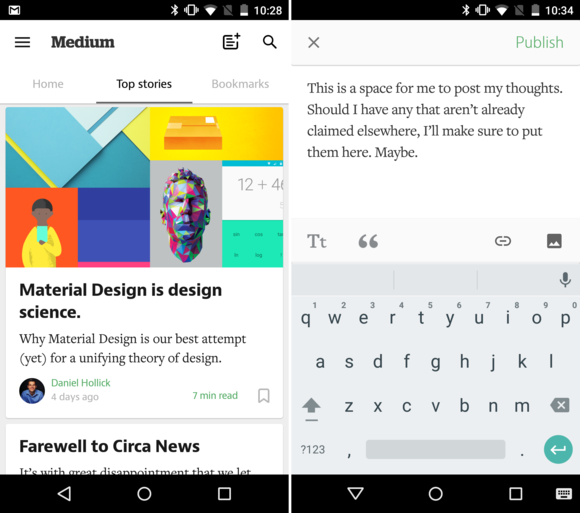 Medium is a blogging platform on the rise, favored by users for its clean writing spaces and reader-friendly navigation and tools, but it's been without a native Android app—until this week, that is. Like the website, the Medium app favors minimal UI elements and simplistic design, putting content and creation above clutter and complexity.
For writers, it's a much better mobile way to share your thoughts or tweak existing contributions. Meanwhile, for readers invested in the community, it's the smoothest way to browse and take in the oft-lengthy feature pieces spanning a wide array of topics. And the approximate reading time suggestions are even more useful on your phone, when you may only have a few minutes to fit in an article.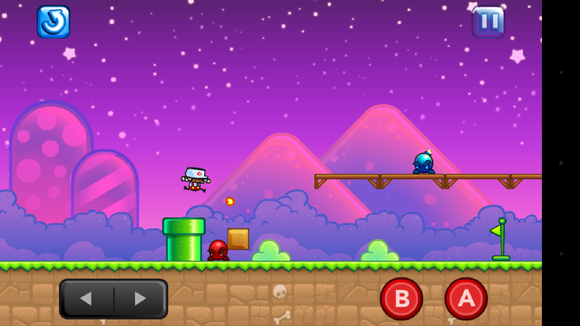 Look past the grisly title here (if you can) and you'll find an amusing twist on an old favorite. Kill the Plumber ($3) essentially flips the premise of the side-scrolling Super Mario games: instead of being the little guy running and jumping through the levels, you control one or more of the creatures trying to stop him in his tracks.
Kill the Plumber is a clear homage to (and parody of) the source material: the characters, backdrops, and level components are all familiar, although given a different spin here. And it's the mechanics that vary, obviously, as you'll command a hammer-throwing foe, a crushing block, or a big boss enemy, among others. The game shows moments of slowdown on my Nexus 5, unfortunately, but the nostalgic appeal makes it worth a look all the same.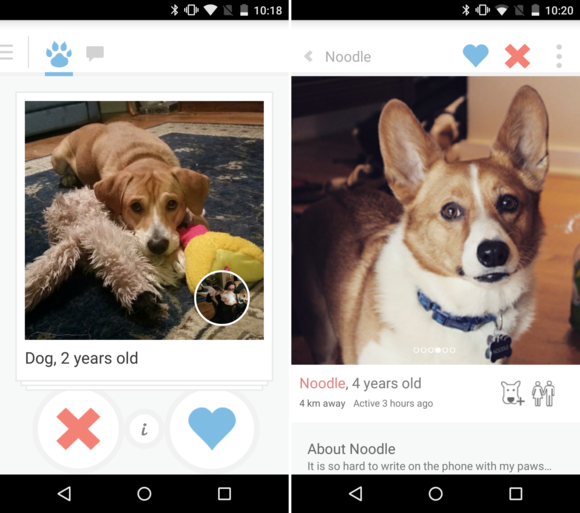 Walks around the neighborhood and visits to dog parks not turning up any true pals—whether human or canine? Tindog is billed as a Tinder equivalent for dogs and their owners, except instead of swiping through potential hook-ups, you'll browse through local profiles to find pups and their companions to hang out with.
The familiar swipe-to-dismiss mechanic remains in play in Tindog, and it's designed to let you quickly breeze through listings and make snap judgments. Owners can add multiple photos—both of the dogs and themselves—and list additional details, and then get in touch if they want to meet. It's not explicitly designed as a dating app, but your search for canine-led companionship could have interesting results.