Thanks to I/O 2015, last week was a big one for new and updated apps. This week is quieter, by comparison, but leave it to some seriously noteworthy games to step up and fill in the gaps. Final Fantasy Tactics: War of the Lions finally makes its way to Android, delivering one of the all-time great tactical role-playing games. And that's not all from Square Enix: the new Hitman: Sniper is a tense assassination affair spun off from the hit console series. 
Also new this week is a fully native Imgur app, which makes browsing the image sharing community a breeze, along with Popcorn Buzz, a group-centric calling app that supports a whopping 200 people on a single conversation. And if those bigger-name games didn't hold appeal, perhaps the odd-but-engrossing You Must Build a Boat will catch your eye. Here are the top apps to grab this week.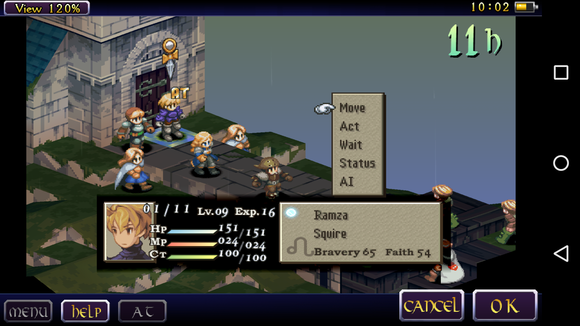 Finally. It's been out in Japan for two years, and first hit iOS in the States four years back, but Final Fantasy Tactics: War of the Lions is finally out on Android. The original Tactics released in 1998 for PlayStation, then was remade for PSP in 2007 and finally ported over to touch devices. Long story short, this is one of the finest tactical role-playing games around, and it's now on your phone or tablet.
Granted, with a large, console-quality experience comes a bulging price: at $14, it's much pricier than your average Android affair. But if you're looking to spend dozens of hours in a fantasy adventure, it's well worth it. The grid-based battles are engaging, the story is intriguing, and the cut-scenes and music are both excellent. The reliance on touch buttons is awkward, as is the lack of immersive mode—but if you liked The Banner Saga, you ought to love this revitalized classic.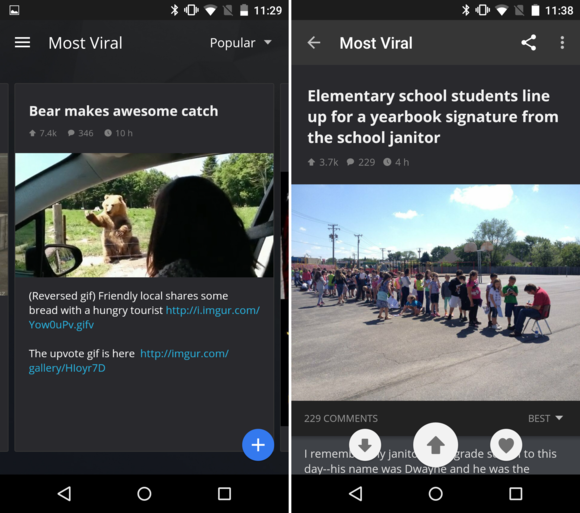 If you make a habit of wasting time perusing Imgur on the web, why not do it on your phone? Just this week, the image-sharing site finally launched a fully native app, offering a smooth and easily navigable way to browse the various memes, eye-catching photos, and other random images shared to the site.
The interface is really handy for getting around; letting you scroll left and right through cards before tapping or swiping up to get details. From there, you can see further images if it's a series, as well as the description and comments. The Most Viral listing shows you what's hottest all-around at the moment, but you can get more granular with various categories. If you're someone like me who's seen imgur links for years but didn't realize there was a whole community around them, the app is a fun way to discover what's really there.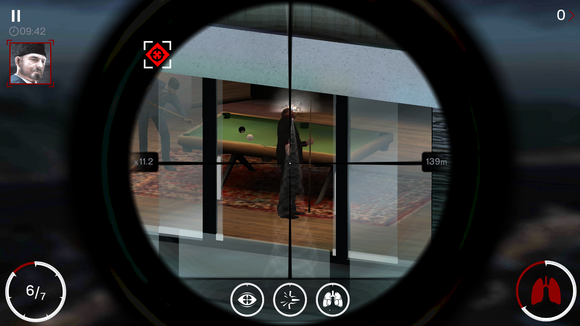 Last year's Hitman Go transformed the open-ended console assassination game series into a series of brief board game-esque challenges—and ended up on our list of the best Android games of 2014. By comparison, Hitman: Sniper ($5) is a little closer to the source material, setting you up on a perch with a sniper rifle and various targets and objectives.
It's a simpler and more streamlined game than the big-budget, open-world entries, but there's still choice: you'll have to be smart about when and where you take out targets in each mission, plus you have some flexibility in how you go about completing each task. Sniper doesn't have the immediate charm of Hitman Go, but it comes across as another very good mobile spin on the brand—not to mention a slick-looking experience.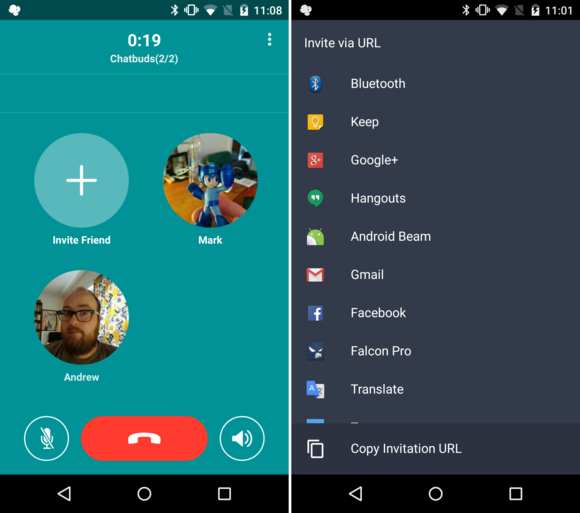 Need to hold a big group call? Most calling apps won't bat an eye at bringing in a handful of friends or colleagues for a chat—but what if you want 200 people on the line for some extraordinary reason? The new Popcorn Buzz app is built for such a significant task, even if the name makes it sound light and fluffy. 
Popcorn Buzz hails from popular social network Line, but luckily, you don't need a Line account to use it—just this app. In fact, you can send a link via email, Bluetooth, Hangouts, Facebook, Twitter, or most any other means and have your friends tap to join in on a free call. That makes it easy to amass large groups of web friends, and the interface even shows you who's talking at any given moment.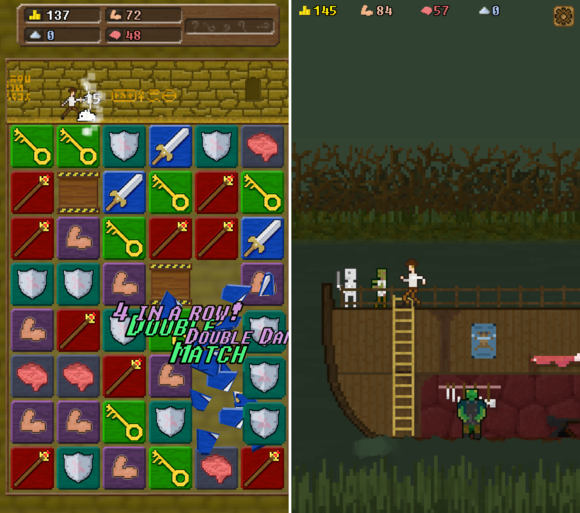 As you might infer from that curiously demanding title, You Must Build a Boat ($3) has an odd sensibility about it. Why you must build a boat is pretty straightforward: to continue adventuring onward in this fantasy-themed pixel world. But the how is what's both offbeat and intriguing: you'll do so by matching puzzle icons to help your character rapidly battle through dungeons at the top of the screen.
You Must Build a Boat is the sequel to the much-loved 10000000, and maintains the same general puzzle/role-playing design while building a larger, more robust game around it. Each brief dungeon run improves your situation, letting you upgrade your gear and explore new areas to push the campaign forward—all while building up your boat and its capabilities. It's a great treat for 10000000 fans, but also a fine starting point for newcomers who want a fantasy edge to their puzzling.