The I/O 2015 developer's conference is raging right now, which means loads of Google news and announcements have been pouring in—and that extends to apps, as well. Google's new Photos app leads our picks this week, plus Inbox by Gmail is no longer invite-only, so everyone can give it a shot. Also, the company's great Spotlight Stories short films from the Moto X are now available in a standalone app for other devices, as well.
In the third-party realm, Twitter's live-streaming video app Periscope just hit Android, tailing rival Meerkat by a few weeks, while Lara Croft: Relic Run turns the Tomb Raider franchise into an endless runner—with surprisingly solid results. Here are the apps you need to grab this week.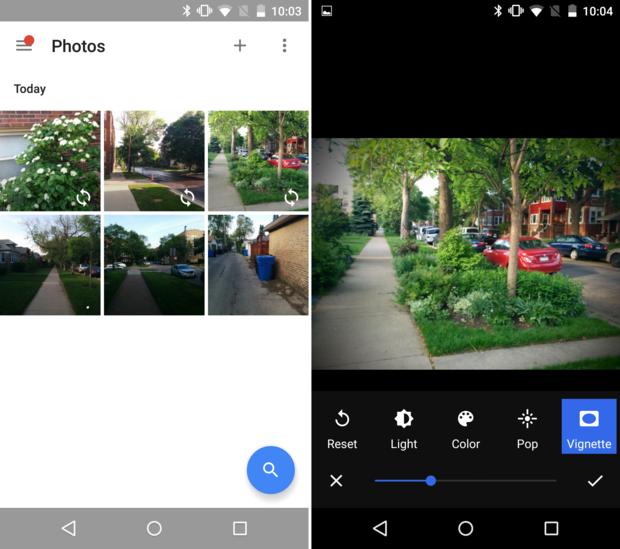 Most of the I/O keynote yesterday focused on what's coming up in Android M, but you don't have to wait for this one: the new Photos app is available now, and it splits the one-time Google+ feature off into its own service.
And it's a big upgrade. With the launch of Photos, Google now offers unlimited storage for your snapshots and clips, with the original resolution kept up to 16 megapixels for stills and 1080p for videos (anything larger counts against your Google Drive storage tally). Auto-backup is enabled, as well, plus it's a smart service: Photos will automatically sort your images and create tags based on what it sees. So you can search for a location or subject seen in a photo and find it automatically. And it has editing tools, too.
If you take a lot of photos and videos on your phone and aren't already years deep into another service (like Flickr), it sounds like an ideal way to back up and auto-sort your creations in the cloud—and save some local storage on your device.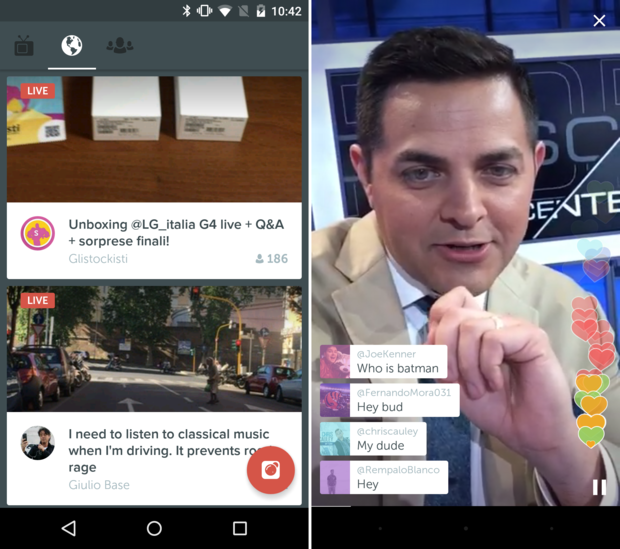 We started the month with Meerkat (in beta; the tag has since been removed), and now we're ending it with Periscope. They essentially do the same thing: both let you stream out live video with incredible ease via your Twitter account, plus you can pop into others' streams for a quick window into someone else's world. The difference is, Meerkat is a scrappy indie, while Periscope has been acquired by Twitter. 
In use, they're not terribly different, although Periscope is a bit more polished and it's easier to browse popular streams. And Periscope has some pretty notable users: last night, I watched ESPN's SportsCenter anchors answer fan questions on the set between commercial breaks. That's the sort of cool connection that apps like these enable, which is precisely why they're blowing up.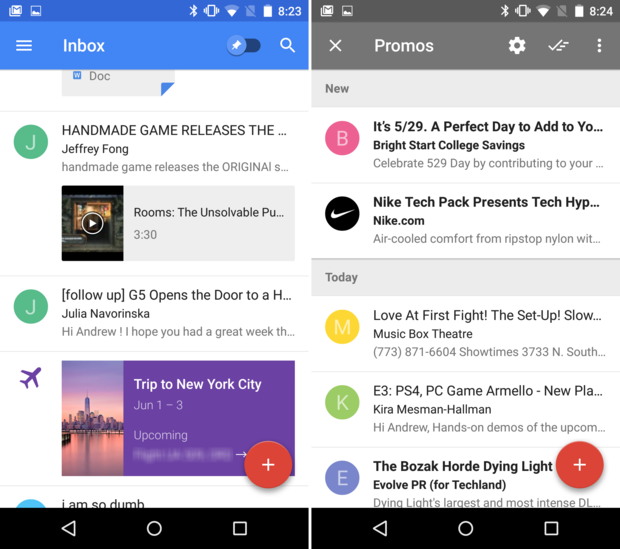 After eight months behind an invite-only fence, Google's Inbox app for Gmail is finally freely available for all. How does Inbox differ from your average email app? Well, it bundles together messages (like promos and receipts) automatically, saving you clutter, and smartly expands out the emails that matter: you'll see photos, maps, and flight status info right in your inbox.
It's a significant shake-up of the usual Gmail inbox, and as such, it's decidedly not for everyone—our Mark Hachman called it "lousy" back in January, although it's been tweaked and enhanced significantly since. Inbox is free, and it's certainly an interesting spin on email management, so you might as well give it a shot.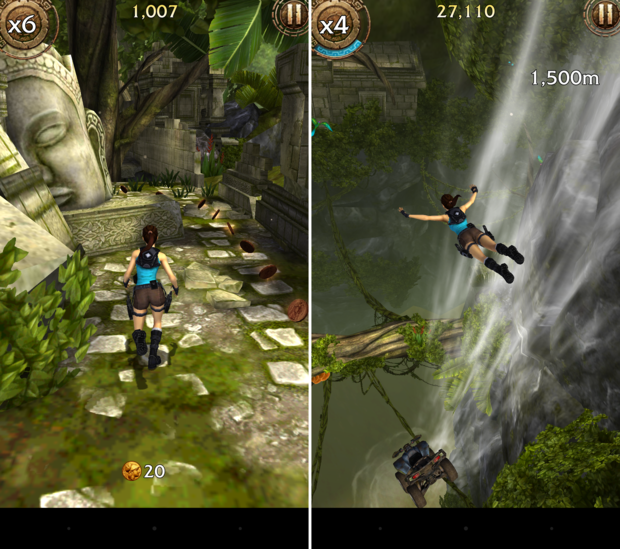 Relic Run sees the titular Tomb Raider star cast in an endless runner, which seems a little "me-too" on the surface, but this free-to-play offering has some appeal. It looks a bit like Temple Run, but actually plays more like Subway Surfers, offering three lanes to swipe between as you leap over chasms and slide under falling rocks. 
Along the way, Relic Run packs in interesting elements: you'll run along walls, ride an ATV, and blast enemies in shooting gallery segments, all presented with the series' trademark cinematic flair. In fact, this might be the best-looking runner ever released on Android. It's tricky, though: obstacles are sometimes tough to spot, especially with lots of quick turns, so you might build frustration more often than momentum. Smart tweaks could make Relic Run great, but it's still plenty solid for now.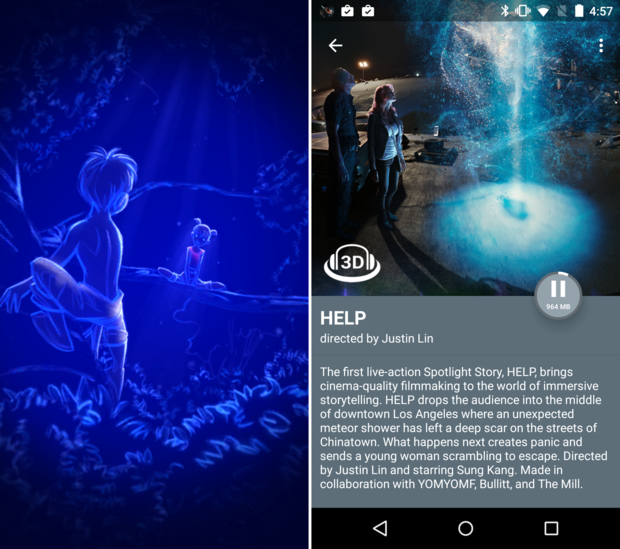 Google's 360-degree Spotlight Stories short films used to be exclusive to the Moto X, but with the launch of a dedicated app, now anyone with a compatible phone (see below) can scope out these interactive clips. It's launching with the first live-action one: Help, a short by Fast & Furious series director Justin Lin about an alien who crash-lands on earth and quickly causes a ruckus. 
But it's the other clips that steal the show, especially Duet, a stunning feat of hand-drawn animation that demands multiple viewings. However, many phones aren't yet compatible for some reason: my Nexus 5 worked fine, but a Galaxy S6 Edge couldn't even download it (and user reviews mention issues with other devices). Also, Windy Day is in the Cardboard app, but where's the VR support for the rest? Still, if it works on your phone, these free Spotlight Stories are well worth several minutes of your time.