It's been a good week for intriguing new Android apps, but you don't have to dig through the Play Store to find the heavy hitters: they're right here in our weekly app release spotlight. SwiftKey's experimental Hexy Launcher puts a fresh spin on your home screen, while Layout helps you devise great Instagram collages, and MixRadio is a promising new streaming option. 
Also, Microsoft is about to ditch its old Office phone experience, launching new beta versions of Word, Excel, and PowerPoint based on the tablet releases. And although we have just one game this week, it's a scorcher, as Sunburn! turns a dark premise into a delightful and challenging affair.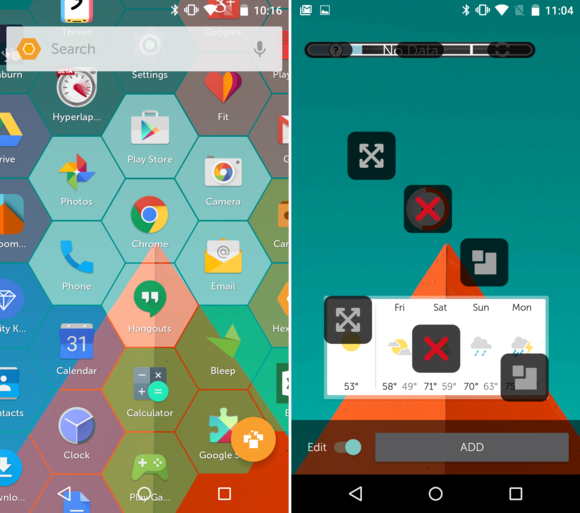 SwiftKey's Greenhouse program—which explores innovative, experimental app ideas—got off to a promising start with Clarity Keyboard, and now Hexy Launcher shows that typing isn't the company's only strength. As the name suggests, it's both a replacement launcher for your phone and it has a thing for hexagons.
Essentially, the free app transforms your home screen into a honeycomb-like grid of icons that you can scroll in any direction, and in practice, it acts a lot like the Apple Watch's interface. However, Hexy Launcher learns which apps you use the most and puts those at the center, making it not only sleek, but also smart. And you can access custom-placed widgets by tapping the orange button at the bottom.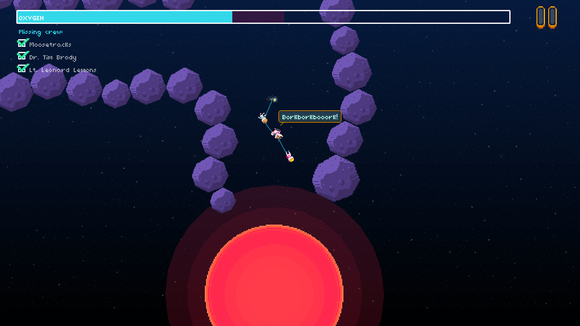 Matching its uncomfortable name is a rather unsettling premise: Sunburn! ($3) finds you as the captain of a space crew whose ship has just been blasted to bits. Floating amidst the stars with little hope of rescue or extended survival, you recall the vow to your compatriots: nobody dies alone. And so you round everyone up and jump into the nearest sun. 
It's brutal, yet Sunburn! is charming, hilarious, and really fun. You'll bound between planets in the 50+ stages, attempting to tether everyone (including pets) together before making the ultimate death leap. Later levels add devious hazards and obstacles that may block your well-intentioned group demise, and the amusing quips and great pixel art make this grim-seeming affair rather pleasing.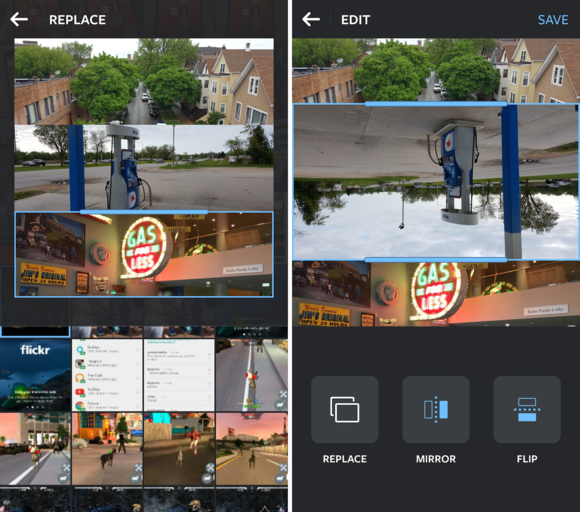 Got a few photos to stitch together for your square-shaped, socially-shared masterpiece? Layout from Instagram certainly isn't the first app to let you cobble together images on your phone, but it is very sharp and incredibly easy to use.
Layout lets you pull in up to nine images for your collage, and then gives you simple tools to customize the result. You can expand or contract each within the square, zoom in or out of each photo, and flip and mirror the shots. Using some combination of those myriad variables lets you generate a slick, custom image to send off to Instagram or anywhere else. And there's no login, so you don't even have to be an Instagram user to benefit from the free tweaking tools.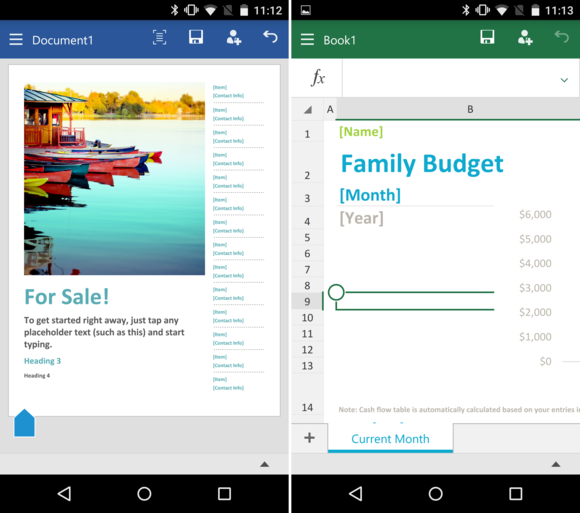 "No platform left behind" seems to be Microsoft's motto these days, with its apps and services steadily making their way to Android. And this week is another massive one, with the full-fledged tablet versions of Office apps Word, Excel, and PowerPoint launching in beta on Android phones. 
You can create and edit docs for free in all three, although you'll need a paid Office365 subscription to access some functionality. Each app has small-screen tweaks for a better mobile experience, although they're not quite final releases. Like last week's Hyperlapse, you'll need to join a specialized Google+ group (and wait up to a few hours) before the download links work on your phone.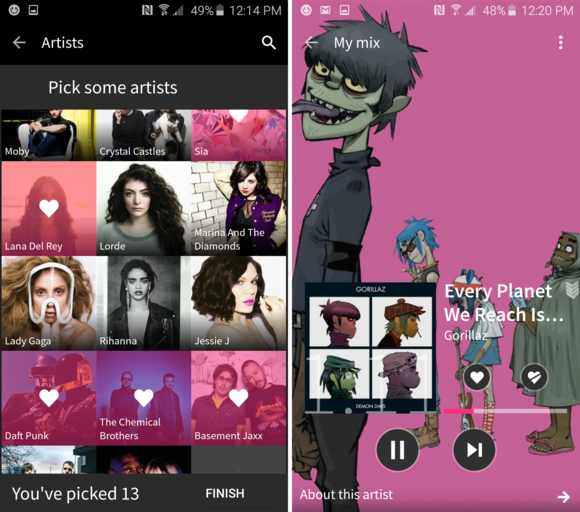 Known once upon a time as Nokia Music, MixRadio—sold off by Microsoft after the Nokia mobile acquisition—has now expanded to Android. The free streaming radio app may not be dramatically different from something like Pandora, but it has a couple of unique aspects that make it intriguing.
You'll start off by choosing a few genres you like and picking as many artists as you enjoy from the expanding list, and then MixRadio uses all of that to build you a custom mix. Genre and live event mixes are also available, and the app lets you store up to four mixes (typically lasting about two hours apiece) offline for access anywhere. And MixRadio has a library of 35 million+ songs, so you're sure to find something you like.