Believe it or not, the biggest Android app release this week may be a game—and one that's been on tablets for months. It's Hearthstone: Heroes of Warcraft, and the free-to-play card-battler surely appeased many of its millions of players this week by finally releasing a phone-compatible version. It's joined on the latest list by the impressive console-like action game, Implosion – Never Lose Hope.
Of course, Five to Try isn't just about games, and there are three other new or updated apps worth digging into this week. Google Handwriting Input swaps out the keyboard for your finger/stylus-drawn chicken scratch, Opera Mini's big update revitalizes the web browser, and SlidePick lets you sort a messy photo library with ease. If any of these catch your eye, continue on for more.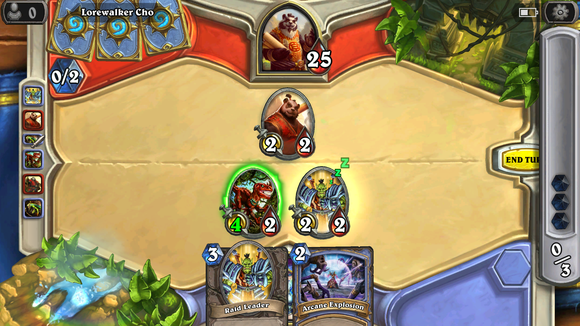 Hearthstone: Heroes of Warcraft is now playable on phones, letting you take your card combat obsession wherever you go. As the title hints, Hearthstone is a spinoff of the series that yielded World of Warcraft and some real-time strategy classics, but nowadays, this card game is easily the most popular of the bunch.
What makes Hearthstone tick? Players love the franchise and its colorful fantasy style and humor, no doubt, but it's the tactical depth and flexibility that keeps them coming back. It's a freemium game, but you'll never feel backed into a corner to spend money, although you may have to play a lot to unlock enough quality cards to be competitive. That hasn't really been a problem for most fans, who are happy to keep diving back into online card combat.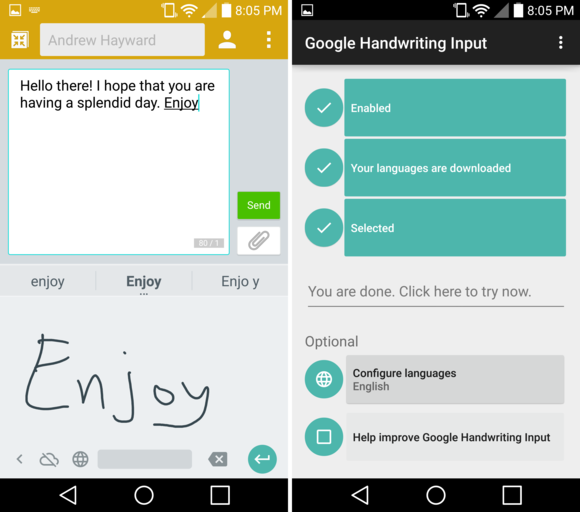 Got a Galaxy Note phone with an S Pen, or a stylus for any other device? And even if not, are there times in which you'd rather scribble out a note or query with your finger rather than hunt and peck on virtual keys? Luckily, Google heard your pleas and just launched its Handwriting Input app this week.
Essentially, it replaces the keyboard for any text input with a blank space that you can start drawing letters into. Whether wielding complete words or single letters at a time, the app does a great job of recognizing your inputs, and it supports 82 total languages around the world. Luckily, the standard Google keyboard is just a tap away once you tire of trying to maintain decent handwriting.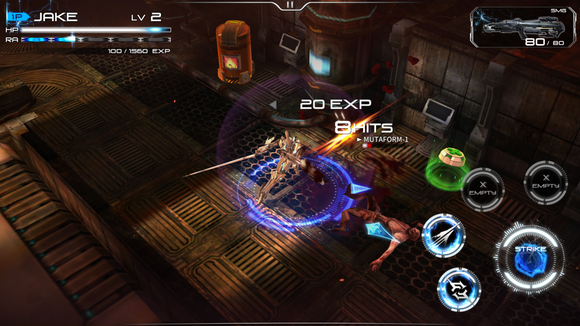 Button-mashing hack-and-slash action games don't always translate gracefully to touch, but original mobile entry Implosion – Never Lose Hope pulls it off with impressive skill. It really does feel like Devil May Cry or Metal Gear Rising: Revengeance brought to life on a smartphone, with surprisingly high production values and a smart input solution.
As in those console favorites, you'll slice up foes while also making liberal use of firearms, and here, the solution is to have one button: tap it repeatedly to build huge sword combos, or hold and drag to shoot in your chosen direction. It works well, and makes this slick action campaign worthwhile even on a small phone screen. The free app has a $9.99 in-app purchase to unlock most of the game, which some Play Store reviewers are cranky about—but that's totally fair for what you're getting.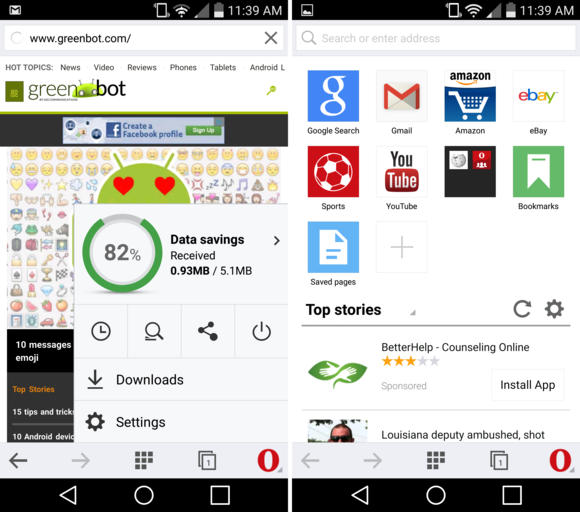 If you're not keen on Chrome or your phone's default web browser, consider looping back on Opera Mini. The third-party browser has been around for ages, but it's freshly updated this week with a big version 8.0 release, which noticeably cleans up the app's design while adding extra functionality.
It doesn't utilize Material Design, but Opera Mini still looks nicely refreshed, and the app adds in handy gestures, plus a private browsing mode that doesn't track your actions. Opera Mini's big perk remains its ability to cut down the data it uses by first routing traffic through Opera's servers and compressing the results, and the redesign makes your "data savings" even more apparent—in case you're looking for a reason to stick around.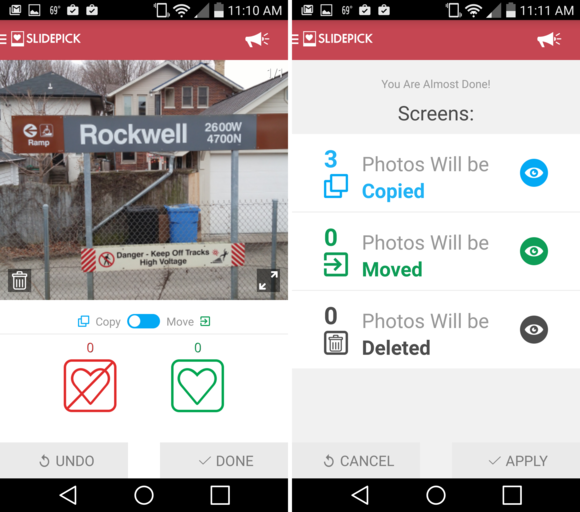 If you want to sort photos and saved images on your phone just like you'd choose from potential love interests on Tinder, then SlidePick is your app. It's designed to let you dig into your local library with ease, with left and right swipes used to fill up albums, send images to cloud services, and delete anything that's eating up unnecessary space.
It's an easy way to clear through a massive library of duplicates and blurry junk in minutes, and if you happen to have a mess of screenshots on your device (you're also a tech writer, right?), it can make quick work of them. You'll need to create a login to use the service, however, as future updates will apparently let you save cloud and social networking services for easy access across devices.