It's the end of the week. Time to relax, unwind from the workweek, and download a bunch of new apps to enjoy in the days ahead. Our latest Five to Try entry collects five new apps and games worth a look, headed up by Tinkerplay, a neat tool that lets you construct your own 3D-printable action figures. Meanwhile, HTC's Fun Fit might get you moving again as spring takes shape, while Armageddon provides eye candy in the form of glossy live wallpaper. 
For gaming fans, Four Letters is an addictive word-builder with smart design and a social hook, plus Motion Tennis Cast lets you recreate an active, Wii Sports-like experience with your Android phone and a second screen. Ready to hit the Play Store? Here's what you should snag this week.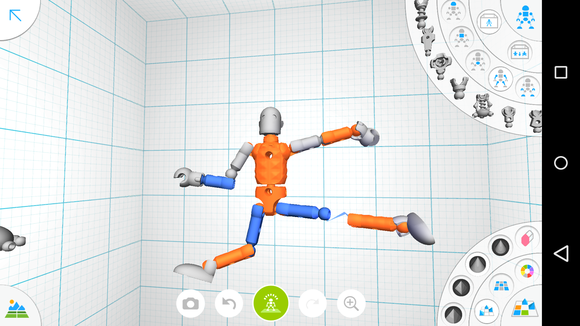 Sure, 3D printing is transforming industries far and wide, making it much easier to prototype gadgets and construct all sorts of items, but there's also fun to be had. Tinkerplay helps bring that to light, as this free Android app from Autodesk makes it easy to build your own action figure, then export the plans and have the pieces printed out, if desired.
But even if you don't want to bring your creation into the physical space (what, you don't have a 3D printer in your home?), Tinkerplay is still fun to mess around with. The basic interface is simple enough for a child, yet there's complexity in the customization—like adding surface textures and other tweaks—for anyone willing to dig through the menus. It's a powerful tool make approachable and amusing.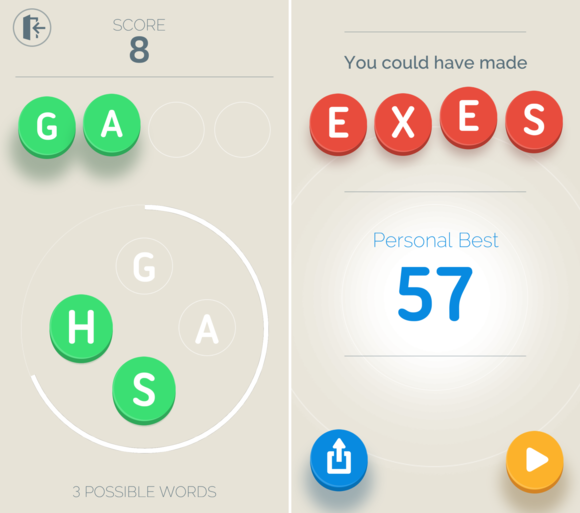 If you like word games and love the motivational spark that comes from online leaderboards, be sure to check out Four Letters this week. As you might surmise from the title, this fast-paced affair prompts you to create a four-word term as quickly as possible from the provided letters. Complete a word and suddenly you've got four more letters to work with—and just a few seconds of time.
It doesn't feel like totally uncharted territory, especially if you've played a lot of tap-based word-builders. However, Four Letters is impeccably presented and plenty of fun, and the ability to compare your scores against Facebook friends adds a lot of incentive to keep playing. It's a free download with ads built in, although a $3 in-app purchase clears them away for good.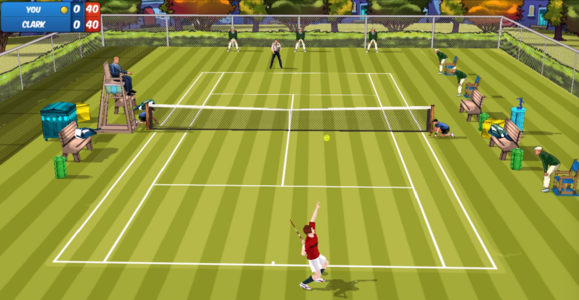 Motion Tennis Cast recreates a Wii Sports-like motion gaming experience using your Android phone—and I mean "using," because you'll need a second screen. It's likely best enjoyed with a Chromecast on your TV, but I played using the Chrome browser on my MacBook Pro. There's a bit of a process to get up and running, but it only takes about five minutes before you're swinging away.
Swatting your Android phone like a racquet proves decently responsive, and while the game isn't terribly complex, it's solid—and free, with occasional ads. You'll find varying difficulty levels and court options within, and you can compare time attack scores with online foes, but there's no true multiplayer within. Still, it's worth trying out, although I highly recommend finding some way to strap the phone onto your hand. Don't shatter your screen(s) over a tennis tech demo!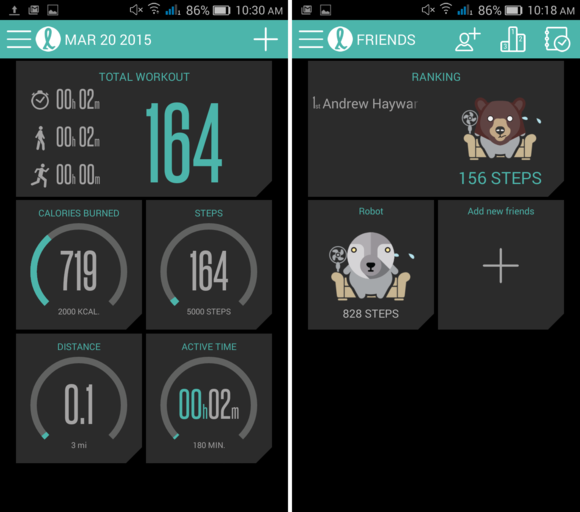 Need an extra push to walk to work instead of grabbing the bus, or take the stairs instead of boarding the elevator? Maybe HTC's Fun Fit can assist. It's a simple step-tracking app dressed up with a social component, letting you connect to Facebook, pick an adorable animal avatar, and compare your fitness metrics with those of your friends (if they also sign up). 
Fun Fit isn't a particularly robust fitness app; the interface is spartan, the modules are limited, and it seems to revolve around the singular purpose of counting steps. But if a little bit of social motivation (or shaming) is what you need to make better decisions throughout the day, it could certainly help. You don't need an HTC phone, but compatibility seems finicky: it won't download on my Nexus 5, but a few budget Motorola and Blu phones on my Google account are all compatible.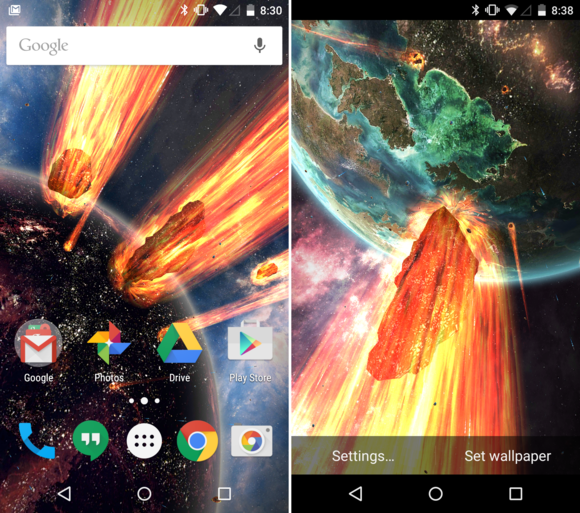 Enabling live wallpaper might not be the smartest way to stretch your phone's charge throughout the day, but if you want something flashy and distinctive behind your app icons, Armageddon ($1.95) is certainly that. Inspired (at least in title) by the Bruce Willis live-action film, this glossy wallpaper puts a series of burning space rocks on your screen as they approach the Earth below.
The camera pans and rotates around the flaming asteroids, and movement is also optionally tied to your phone's gyroscope, so the perspective shifts as you use your device. Settings let you tweak the look of the backdrop and rocks themselves, and if you're worried about the battery hit, you can slow the animations. Armageddon is cool enough to warrant the battery life trade-off, however, if you can manage it.