Sometimes it sucks being an Android user, because your friends will get access to a neat new feature before you. It's especially infuriating when there's a new version of the operating system and you're still waiting for your carrier or your phone manufacturer to come through with an update for you. 
But you don't have to pout. There's usually an app in the Google Play store that fakes that thing you wish you already had, like Lollipop's pop-down notifications. You can either wait for Lollipop to come to your device, or download the Heads-up notifications app from the Google Play Store yourself. 
A simple app with many options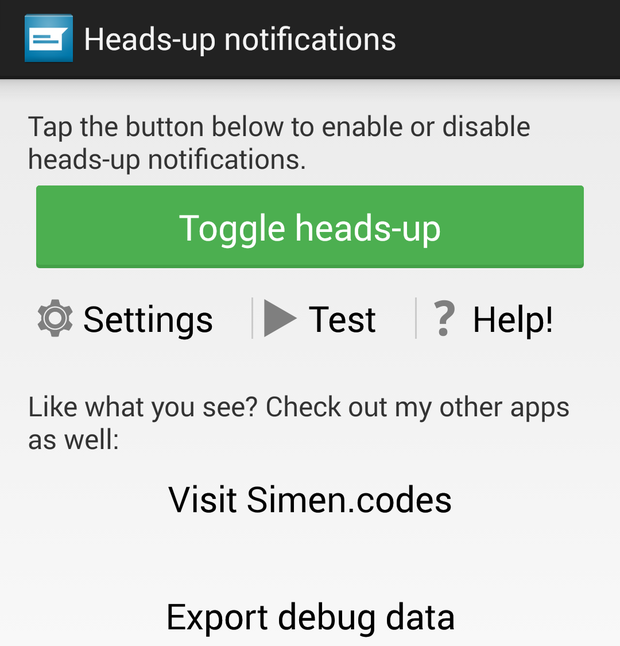 Once you install Heads-up notifications, you'll have to give the app notification access. Tap Test to make sure it works.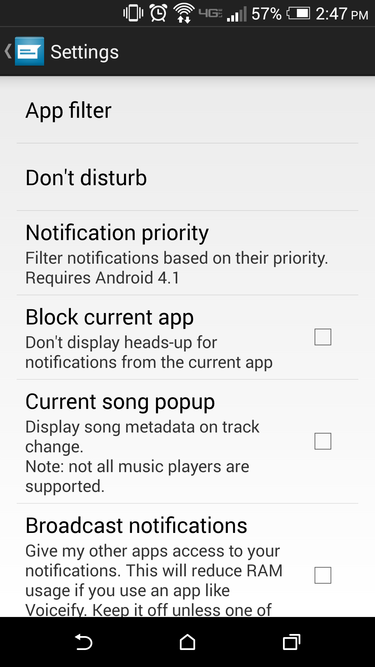 I downloaded the app thinking it would be a one-click sort of thing, but I was pleasantly surprised to see its multitude of options for customization. You can choose which applications are allowed to bug you persistently. There's a Don't disturb setting that can prevent pop-down notifications from interrupting a full-screen app, as well as a Notification priority mode for filtering such alerts to your liking.
Heads-up notifications also offers customizable settings for the behavior of the notification pop-downs. You can choose how to dismiss individual notifications—whether to swipe them away or close on touch—and even how they look.
Notifications on the lock screen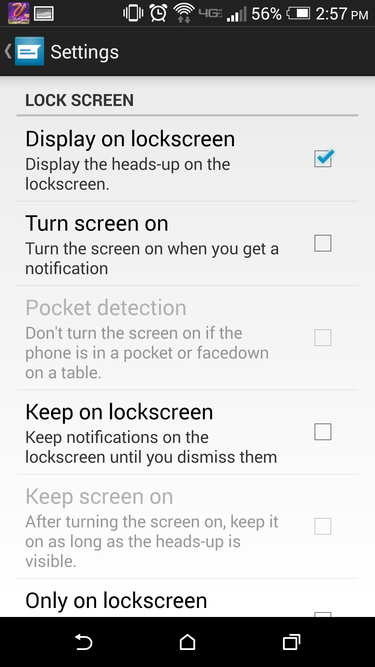 If you're really gunning for the true Lollipop notifications experience, you'll want to enable Heads-up notifications to pop up on the Lock screen. You'll really have to tweak the settings here to keep your data private, by choosing either not to have the screen automatically turn on when you receive a notification, or selecting the option for message contents not to display at all.
Bear in mind that you'll still see the usual Android notifications ticker at the top, in addition to the pop-downs. There's no easy way to disable all Android notifications and really get the Lollipop experience without either downloading an app that disables all alerts, or going into the settings and individually stopping every app from displaying notifications. As a result, Heads-up notifications is not an absolute replacement for Android 5.0's notifications style, but it does bring over one Lollipop-style nuance while you wait for your over-the-air update.