Back in February, Google was granted a patent that may suggest an upcoming laptop powered by a smartphone. Or the possibility of one, at least. Not unlike the failed attempt by Motorola and the Atrix, if Google has its sights set on such a device combo, it's bound to get some attention. 
The granted patent is more specifically a "Notebook computer and cell phone assembly," and there's only so many ways you can interpret the description. Unless Google has something completely unique up its sleeve, the patent itself is for a product you're probably already aware of and little else when it comes to hardware components.
A device using a smartphone as a power hub of sorts isn't anything new. Unlike the aforementioned Motorola Atrix 4G and laptop dock (pictured above), the Asus PadFone uses a smartphone to power a tablet, and the company has managed to get a decent following for the device. Other attempts, like the failed dual-booting Windows and Android laptops, are seemingly a fading blip on the radar.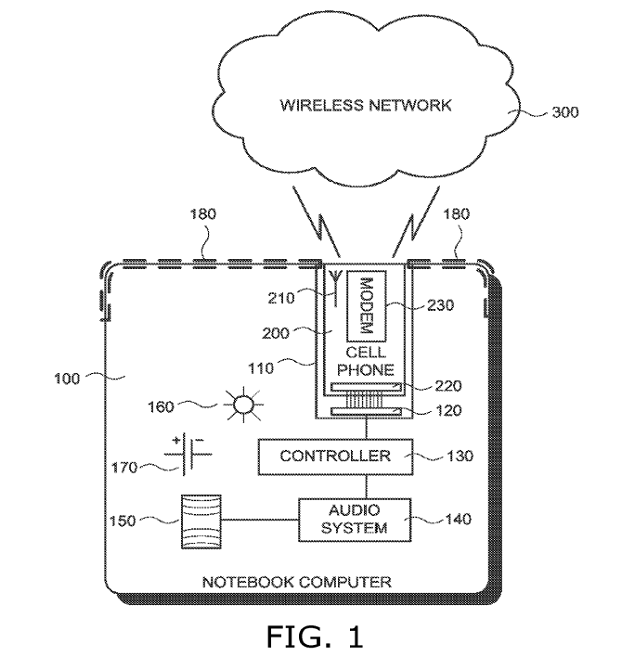 If we ever see anything come of this patent, the debut product will likely be a Chrome laptop powered by an Android smartphone, or some union of the two. Chromebooks are already increasing in popularity, and could be the crutch Android needs to jump to the desktop space.
Of course, everything is speculation until otherwise specified. Google may just have wanted the IP, without a plan to bring such a device to market at all. Though I could imagine that if Google were to attempt a smartphone-powered laptop that could also run Chrome OS, it wouldn't be a sloppy afterthought. And it would definitely be interesting to see Android and Chrome OS finally come together.