Spring is suddenly upon us and you know what that means: blooming flowers, chirping baby birds, and plenty of new flagship phones on the horizon, including one from the company that's hinging it success on the fact that it's more affordable and customizable than other top-tier Android devices.
OnePlus, the company insistent upon dethroning Android handset heavyweights like Samsung and HTC, is still on track to make its debut next quarter. The company, fronted by former Oppo president Pete Lau, continues to slowly peel away the layers on its own entrance into the mobile ring.
The oh-so-annoying strategy? Talk about the OnePlus One's specs one at a time, over weeks of blog posts.
By now, we know that the OnePlus One will feature multiple LTE bands and a 3,100mAh battery pack, and why the company stuck with a Snapdragon 800 processor. 
This week, Lau writes that the phone will also feature a 5.5-inch, 400 pixels-per-inch, 1080p display crammed into a body the size of most 5.0-inch phones. That's it hiding behind the Sony Xperia Z1 shown below. That means that a screen as big as the Samsung Galaxy Note II has been crammed onto a phone that's smaller than the Xperia Z1 (which, admittedly, had sort of a lot of bezel around the screen). We can only assume that means that it's an edge-to-edge display of some sort.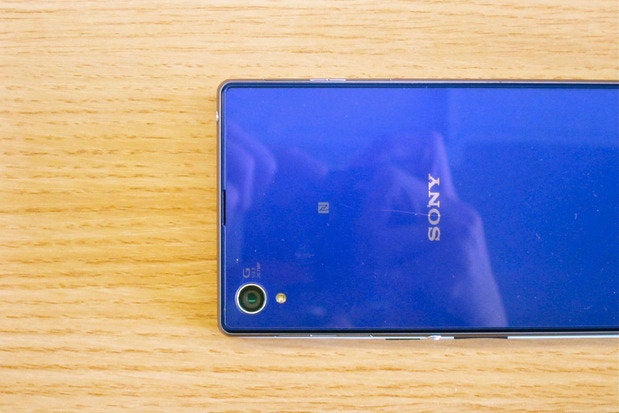 Lau writes that the decision for the handset build was wholly inspired by consumer trends:
When we first started our journey, we thought users wanted a 5" screen, as it tends to be most people's reported comfort limit when holding a device. At the same time, other users have been demanding larger screens, so we also understood a bigger screen offers users a better experience when it comes to reading, watching videos and gaming. So, why not fit a 5.5" screen into a 5.0" handset?
With the all-new HTC One slated to be announced on March 25, it looks like we'll have two Ones to look forward to this spring.