Android 4.2 started rolling out for Google's Galaxy Nexus smartphone and Nexus 7 tablet on Tuesday, the same day the Nexus 4 phone and Nexus 10 tablet go on sale featuring the latest version of the OS.
Google's Nexus line of devices is the first to receive the update to Android 4.2 Jelly Bean, and other manufactures are yet to give specifics on when they will release the upgrade.
Jelly Bean brings an overhauled camera app with a new user interface. Most of the camera options and menus are hidden from the main screen and can be accessed from a radial menu. The Photo Sphere feature is also new, akin to Microsoft's Photosynth, which takes photos of your surrounding and stiches them in a 360-degree panoramic feature. It's a good feature, but your results will vary.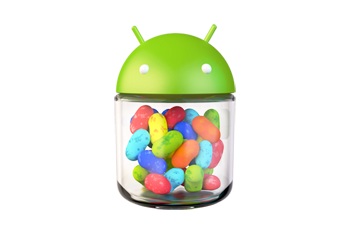 The stock keyboard in Android 4.2 now features gesture typing, much like the Swype app. You glide your finger over the letters in order to form words, lift after each word, and the keyboard will let you pick from a set of predicted words. Gesture typing is available for the smartphone and tablet versions of Android. You will also find that you can now have widgets on the lock screen for messaging and calendar.
Android 4.2 also brings an exclusive feature for tablet owners, namely multiple users. Each user can have a personalized home screen, wallpaper, widgets, apps and games, as well as individual high scores and levels. You can switch between users without having to log in and out.
Other changes in Jelly Bean include improved notifications, which you can swipe down from the top of the screen on phone. On tablets, the notifications and the settings panel are split up on the top corners of the screen. A two-finger gesture will also bring up quick access to device settings, including brightness, Wi-Fi and Bluetooth.
For an in-depth look at Android 4.2, see the TechHive Jelly Bean review.
This story, "Google releases Jelly Bean update as Nexus 4, 10 hit shelves" was originally published by TechHive.