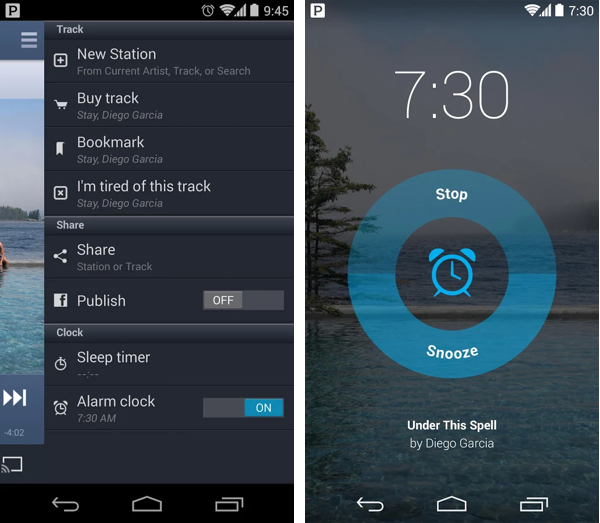 Pandora is known for its ability to take your favorite artists and build a station that is suited to your personal taste in music. Now, a new feature expands upon these recommendations by offering you personalized suggestions for new stations.These recommended stations appear as "More Recommendations" and are based on both your current station list and the thumbs-up ratings you have given to other songs. These new recommendations list six different stations from which you can choose. They are helpful when you are in the mood for new music and don't want to spend time clicking through random artists.
Besides the recommendations, the latest version of Pandora also adds:
By popular demand, our new alarm clock lets you start your day with Pandora on your Android smartphone. Pick one of your favorite stations to wake up to – if you like what you hear, you can keep the music playing
Set and forget – customize how often your alarm repeats throughout the week
Need a few extra minutes of shut eye? Hit snooze to catch more zzz's
Use with the sleep timer to listen to music you love morning and night
Other small improvements and bug fixes.
You can download the Pandora app for free from the Google Play Store.