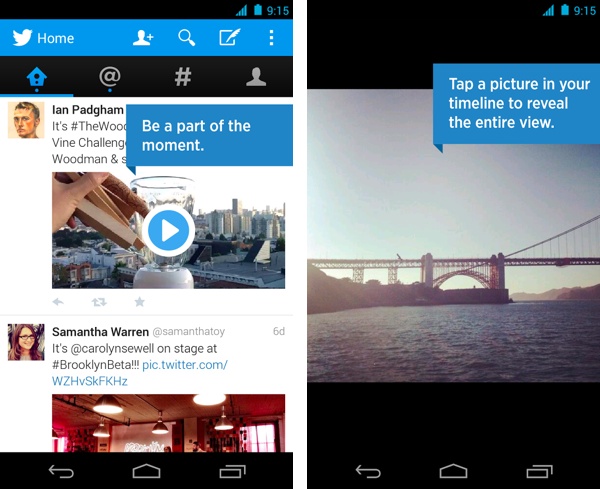 Twitter updated its Android app today, adding an improved search feature that'll make it easier for users for find the tweets and the people they are seeking. It also improved the discovery part of the app by adding a new list of trending local and TV topics.
Twitter detailed the new features in a post on the official Twitter blog. The new search filers allow you to search for a term and then refine that search using filters. You can choose to see all the tweets on your search topic or those tweets only from people you follow. You can also use media as a search criteria, allowing you to find tweets that contain photos and videos.
Another new feature allows you to find trending TV topics and local events via a new trending timeline in the Discover section of the app. It's an interesting addition that'll bring even more relevant conversations to the forefront of the app. You can view the change log below:
Search results now show content that is filtered to the type of moments you want.
See what's trending on TV and close by to you.
After you've browsed through all trends in Discover, you'll see additional trends about both TV and local content.
Better login verification.
Take a screenshot of your verification backup code when you enroll or generate a new one.
The updated version of the app is available now for you to download from the Google Play Store. Check it out and let us know what you think in the comments