If it's new and interesting Android apps and games you want, we've got what you need in our latest Five to Try roundup. Caviar is a food delivery service that brings you meals from eateries you won't find on GrubHub, while Source offers up an attractive RSS wrangler that doesn't make you leave the app to read articles. And although Chrooma Live Wallpaper has odd origins—more on that below—it's a highly attractive complement to Lollipop. 
On the gaming front, Jelly Jump is a seriously fun and challenging endless arcade game, and ZeptoLab's King of Thieves lets you raid enemy dungeons with perfectly-timed leaps—and then tweak your own tricky obstacle course. Clear some space and load up your phone or tablet with these hot new app options.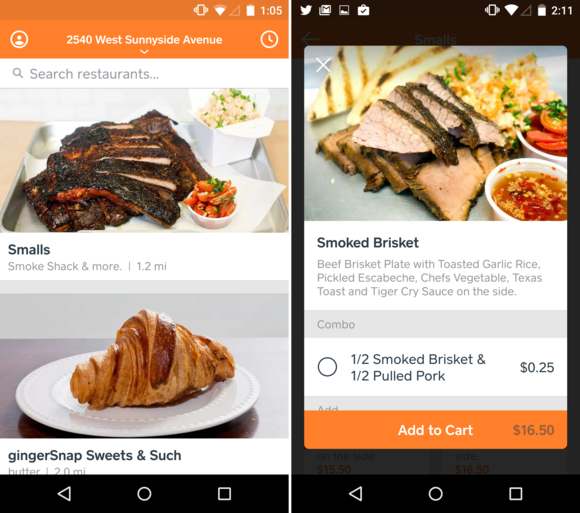 Ordering delivery from a nearby restaurant is no problem with GrubHub or Seamless, and there are surely dozens of spots willing to bring all sorts of cuisines to your doorstep. Sadly, exceptions always emerge: those wonderful little eateries that just don't have a delivery service of their own. That's where Caviar might help.
The food courier service just launched its Android app, which lets you browse the menus of local joints that don't offer delivery. Instead, Caviar's drivers/bikers pick up the order and bring it to you for a small fee. The app itself is pretty nice, with photos for every menu item plus the ability to track couriers via GPS. So the next time I want BBQ and fried chicken from Smalls—a tiny, amazing place here in Chicago—I'll turn to Caviar.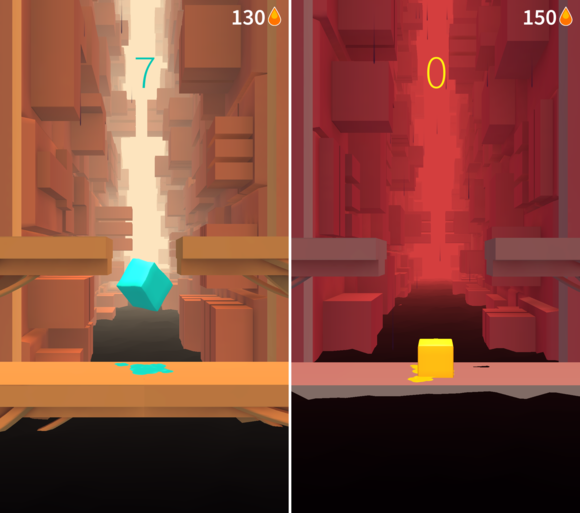 Here's another endless high score chase to eat up your time this week. Jelly Jump makes you do exactly what it says: jump jelly. You'll tap the screen to make your gelatinous cube bounce upwards, and you'll have to do so with perfect timing since the gap above is rapidly closing. Leap at the right instant and you'll land on the new platform, and then repeat for as long as you can.
Mistime your jump, however, and your jelly will hit the new ceiling or get lodged between the two ends of the platform; either way, it'll be drowned in the rapidly rising sea of black goo. Jelly Jump is a simple game, but it's speedy and challenging, and the attractive 3D graphics (which regularly change color scheme) look great. The ads can be overwhelming, however, so if you're enjoying the game, but the $2 in-app purchase to play without them.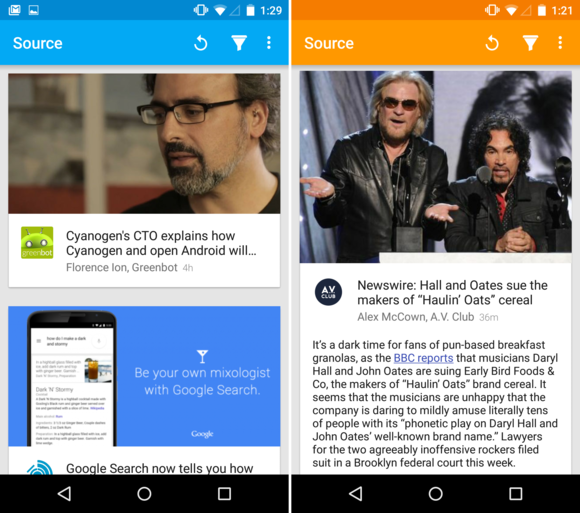 Browsing your favorite website feeds is a breeze with Source ($3), a new RSS reader from the maker of Talon for Twitter. Like that app, Source adheres nicely to Material Design guidelines, making it a nice fit with Lollipop, and you can pick from nearly 20 theme colors to personalize the look.
Of course, function must trump form with an app like this, and luckily Source is up to the task. It'll import accounts from Feedly and Inoreader, or even Twitter lists, and create listings of recent stories with crisp photo previews. Better yet, tapping on a story doesn't just bring up a small preview (like in Feedly), but rather the entire story which is readable within the app. It's a great way to stay up to date.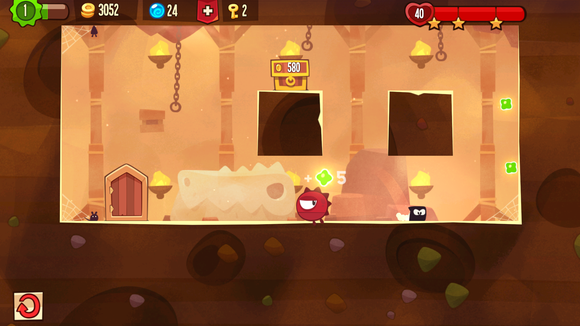 Cut the Rope creator ZeptoLab intends to launch a few totally new games this year, and King of Thieves is the first of the lot. It's an intriguing free-to-play concoction that finds you leaping over hazards and enemies to loot other players' dungeons, but also upgrading and customizing your own keep so foes don't nab your jewels.
The core elements are enjoyable, but there are a lot of freemium elements in play—perhaps too many, although it's hard to tell at first blush. Having to expend up to a few keys at a time to get into a rival's dungeon seems like it could be limiting, and I can see how spending money might give players a big advantage. Still, there are interesting bits, and hopefully long-term play doesn't diminish the fun.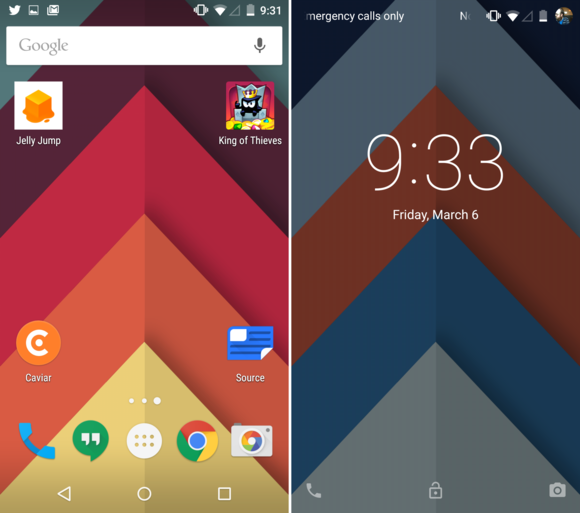 Chrooma is a solid little free game that launched recently on Android, but if there's one thing that really catches your eye about the app, it's the menu screen: layers of differently-colored triangles that mesmerize as they slowly shift up and down. It's a perfect look for Material Design, and developer Game Lounge apparently got the memo, because now you can buy live wallpaper based on that menu screen. 
Yes, it's premium ($1) wallpaper based on the menu screen of a free game. But I love it. The colors aren't customizable, however the scheme changes every time you flip back to the home screen, which makes for a nice surprise. It fits perfectly within Lollipop, and the subtle animation is super attractive. You don't have to know or even care about the game to dig this wallpaper.