The OnePlus One has some really notable features. It runs a sort-of forked version of Android called CyanogenMod, which enables some functionality we wish that regular native Android would adopt. The OnePlus One itself has a nice look and feel to it, too, and even though its staggered and delayed rollout might be frustrating for those waiting to buy the phone, it's still got plenty of winning points. 
We'll followup in the coming weeks with a full-blown review of the alleged "flagship killer," but for now here are five features we immediately wish Google would implement in stock Android. 
Easy themes
Imagine not having to root your phone or install a launcher just to add some pizazz to your mobile device's mobile interface. I like that about the OnePlus One, though this particular element is actually a part of CyanogenMod 11S. You can customize every nook and cranny of the interface, down to the animation that pops up when you boot the phone. And unlike some other apps that work with non-rooted Android devices, the theme is applied system-wide, so the icons on your Home screen match what's in the application drawer.
My only concern with the theming capabilities on the OnePlus One is that it's hard to find a theme I like that was compatible with CM11's theming engine. Perusing through the compatible themes can be a muddy road to navigate, and I can't imagine handing this phone over to someone who is not very tech-savvy and asking them to customize their phone. Also, most of the icon packs that are worth installing aren't free. 
User-friendly privacy settings

With all the hubbub about Android being unsafe and third-party sources spying on your precious data, it's nice to see a section devoted entirely to privacy settings on the OnePlus One.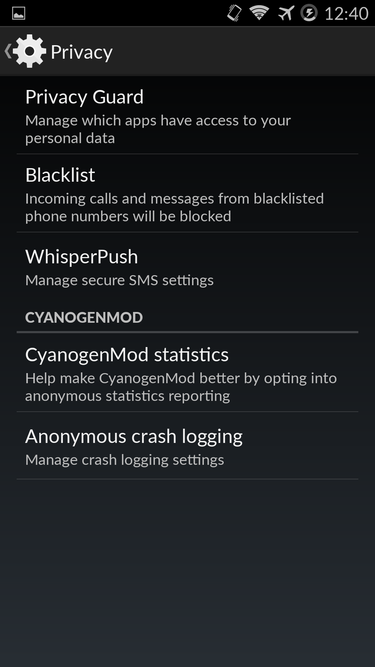 It's relatively user-friendly, too; every option offers an explanation of what you can tweak, so even if you're not sure of what you're protecting yourself from, you can at least keep apps from accessing sensitive data, or blacklist any incoming calls and messages from specific phone numbers. And if you're really attempting to stay off the grid, the OnePlus One comes equipped with a feature called WhisperPush that lets you send encrypted text messages.
Live photo effects
I love to Instagram and post about every little social gathering, but I feel bad when I'm taking a break from my IRL friends to brag to my online friends about what I'm up to.
The OnePlus One's live camera filters help speed up that process, since you can see what the filters look like while you're lining up the shot. I do wish that they offered better looking filters, however, like VSCO Cam's.  
Profiles for anyone and anything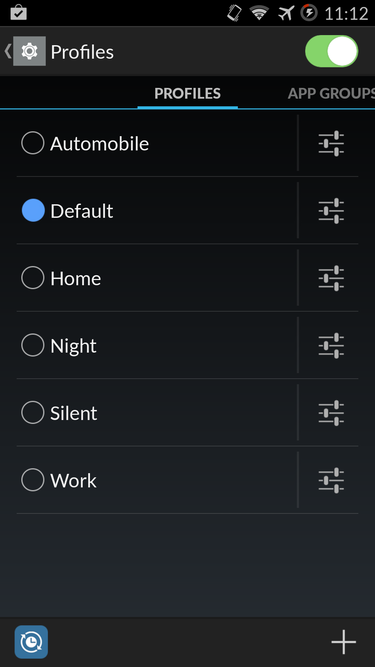 The OnePlus One's built-in profiles are extremely handy. You can set one up for a specific person or for various situations. Each profile lets you choose the connection and volume overrides so you can save on data or ignore your phone after a hard day at work. You can also create "app groups" so that only certain apps appear on the Home screen. When you're done, you can write the profile to an NFC tag embedded somewhere in your home so you can tap the tag to engage the profile, or have it registered to a specific Wi-Fi network. Alternatively, you can also pin the Profiles option to your Quick Settings. 
Google's Android only equips tablet devices with multiuser capabilities, which is a bit of a bummer. But with the OnePlus One, you can use Profiles to share your phone with kids or relatives, and then restrict them so that they can only use a few apps, and only on Wi-Fi. 
A flashlight
All I've ever wanted out of Android is an easy-access button in the Quick Settings shade to turn on the LED flash so I can navigate my way down the stairs en route to yoga class in the early mornings. There are plenty of third-party apps in the Google Play store that offer this and not every Android device is equipped with a rear-facing flash module, but it should be a standard part of AOSP (Android Open Source Project) to make that function readily available for phones with the right hardware. 
The One Plus One is equipped with plenty of other wonderful features, as well as some that aren't so handy. Stay tuned for our full review in the coming weeks.