Update
Samsung Galaxy S8: Everything you need to know, all in one place
This is your one-stop shop for Galaxy S8 specs, reviews, information, videos, and more.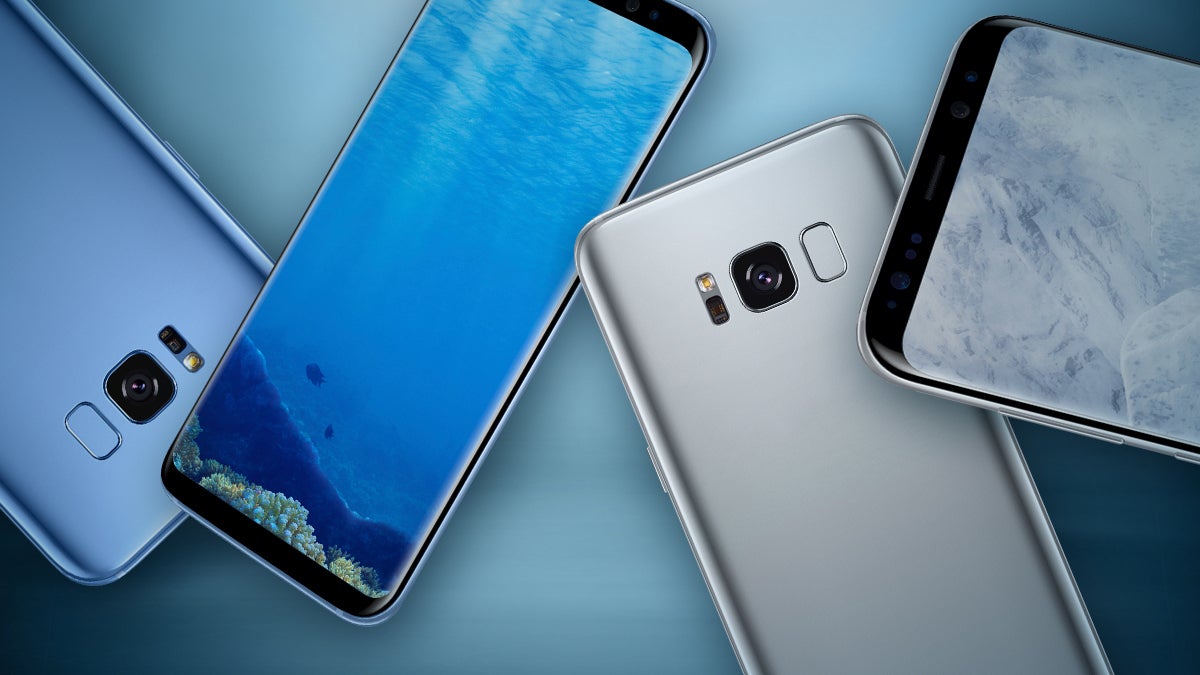 Updated 05/09/17: Need a case to protect your super-expensive new Galaxy S8 or S8+? We tried out over 40 cases to help you make a decision. We've also updated the FAQ with a note about battery explosions (or lack thereof), and updated the price section with details of the unlocked version.
The release of the latest Galaxy S phone is always a major event, and with good reason. Samsung's premium flagship practically defines our expectations for high-end, high-price Android phones for the year to come. The Galaxy S8 and S8+ deliver a smorgasbord of features, top-tier hardware, a great camera, and bleeding-edge design. This, together with Samsung's marketing muscle, make them the most popular premium Android phones. 
From early unboxings and hands-on impressions, to reviews, tips, how-tos, and more. And we'll collect it all here, making this your hub for everything you need to know about Samsung's latest superphone.
Specs
Size
Galaxy S8: 148.9 x 68.1 x 8.0 mm, 155 g
Galaxy S8+: 159.5 x 73.4 x 8.1 mm, 173 g
Display
Galaxy S8: 5.8-inch Super AMOLED, 2960x1440, 570ppi
Galaxy S8: 6.2-inch Super AMOLED, 2960x1440, 529ppi
Screen aspect ratio 18.5:9
Screen-to-body ratio 83.6%
System on Chip
U.S. market has 10nm Snapdragon 835
Other markets have 10nm Exynos 8895 Octa
Up to 2.35GHz (Snapdragon) or 2.3GHz (Exynos)
4GB RAM
Adreno 540 GPU (Snapdragon 540 model)
Mali G-71 MP20 (Exynos model)
Storage
64GB UFS 2.1 storage
microSD card support
Connectivity and Networking
LTE Cat.16
Wi-Fi 802.11 a/b/g/n/ac (2.4/5GHz),VHT80 MU-MIMO,1024QAM
Bluetooth 5
USB Type-C
NFC
Location (GPS, Galileo, Glonass, BeiDou)
Battery
Galaxy S8: 3,000 mAh
Galaxy S8+: 3,500 mAh
Camera
Rear camera: 12 megapixels, dual pixel autofocus, f/1.7 aperture, optical image stabilization, 1.4 micron pixels, 1/2.55-inch sensor size
Front camera: 8 megapixel, autofocus, f/1.7 aperture, 1.22 micron pixels, 1/3.6-inch sensor size
4K video at 30fps, 1080p up to 60fps, 720p up to 240fps
Other features
Fingerprint sensor
Iris scanner
32-bit DAC
Miracast up to 1080p at 30fps
IP68 water and dust resistance
Fast wireless charging (PMA and WPC)
NFC
Samsung Pay with MST support
Bixby AI assistant
Always-on display
Edge panels and lighting
Price and release date
The phones were released on April 21st, 2017.
Prices start at around $720 for the Galaxy S8, and $850 for the Galaxy S8+, depending on your carrier. Carriers also tend to run their own promotions, many of which tie you to that carrier for a couple years. 
Samsung has also released an unlocked, carrier-free version that can be purchased through Best Buy or Sasmung.com. This phone should come without carrier apps and should get updated from Samsung, not your carrier. It's $725 for the Galaxy S8 and $825 for the S8+.
Reviews
Outside of their physical size and battery capacity, the Galaxy S8 and S8+ are identical. Our general consensus is that, despite a few annoyances, these are currently the finest premium-tier phones you can buy. There's a lot to say about these phones, so be sure to read our full reviews.
Read our review of the Samsung Galaxy S8
Read our review of the Samsung Galaxy S8+
As much as we love the Galaxy S8, we're still annoyed by some of Samsung's choices. Here are 8 ways Samsung still manages to annoy us with the Galaxy S8.
DeX
The Galaxy S8 and S8+ support a unique new feature called Samsung DeX (short for "Desktop Experience"). When placed in the DeX docking station ($149), you can hook up a keyboard, mouse, HDMI monitor or TV, and ethernet to use your phone in a new desktop computing environment.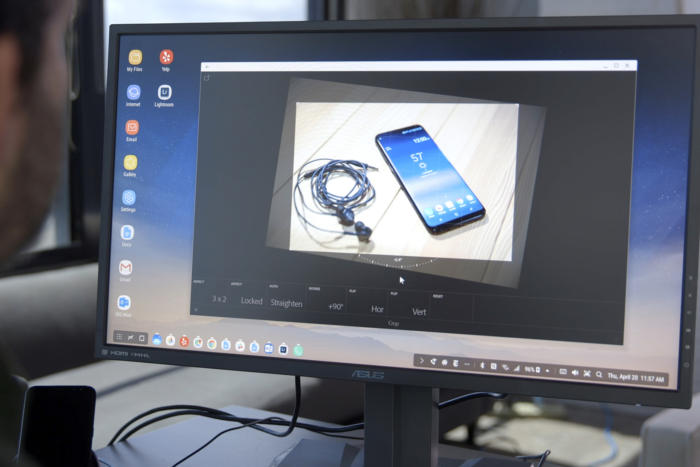 Read our full review of Samsung DeX
Our video coverage
We've produced more than a few great videos of the Galaxy S8 and its accessories. You can find them all right here.
Tips and tricks
Samsung's software in the Galaxy S8 provides a ton of features, and just as many options. You can tune the way the home screen works, customize Bixby, change the order of the navigation buttons, enable or disable the edge display, optimize for better battery life, get rid of the app drawer, and so much more.
Check out our collection of tips and tricks
Cases
Need a case for your $800 phone? Of course you do...it's covered in glass and it costs a small fortune. Fortunately for you, we tried out over 40 cases and covers, from barely-there to big and rugged, to help you make a decision.
Browse through our Galaxy S8 and S8+ case roundup
GearVR and other accessories
The Galaxy S8 launched together with a new version of the GearVR ($129). It's nearly identical to past iterations, only with support for USB-C (to support the new phones) and micro-USB (to support older phones). But it also includes a motion-sensitive controller, which should greatly increase the immersion of VR titles that support it.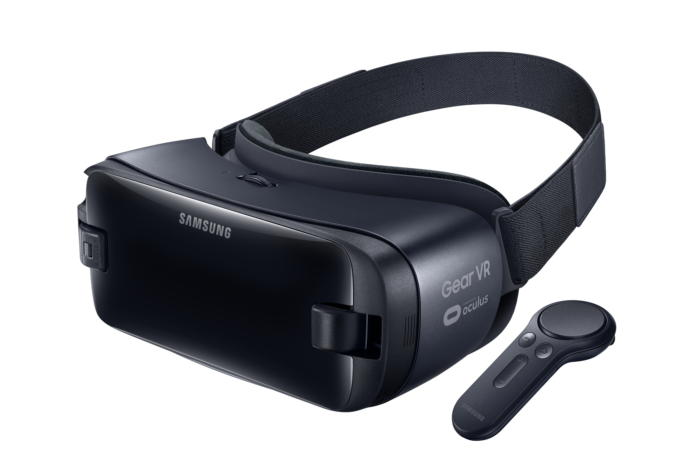 It's not exclusive to the Galaxy S8: the Galaxy S7 and Note 5 will support the motion controller as well, and you can buy it separately if you already have a GearVR.
We are preparing a list of some of our favorite new apps and games to support the motion controller. In the meantime, you might want to check out our previous list of the best GearVR titles. 
Have further questions about the Galaxy S8? Be sure to jump to the next page for our FAQ.
Shop Tech Products at Amazon
Popular on Greenbot
You don't need a pricey subscription to enjoy top TV on your phone.
The Play Store has an abundance of great puzzlers, and we've picked the cream of the crop.
Make your great new phone even greater by installing these apps right away.