Much of the country is sweltering this weekend as we suffer through the dog days of summer, so if you're eager to have a little indoor fun, we've got you covered. Our Five to Try column comes stocked with a handful of new and updated Android apps and games, all of which can keep you amused while immersed in air conditioning—or out in the heat, if you must.
Swiftmoji starts things off, as SwiftKey's new learning keyboard gets you the smileys you need without fuss, while Google Arts & Culture offers a Cardboard VR tour of museums and galleries around the world and Deezer brings its streaming service to the United States. Meanwhile, Dots & Co continues the puzzle-solving success of Two Dots with a fun new hook, while Hatoful Boyfriend might be the strangest game you'll play all year (in a good way).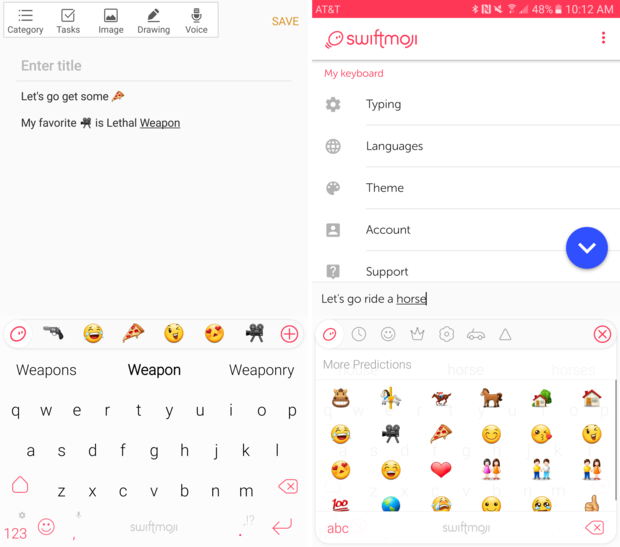 If you tap out as many emoji as words—or just need help finding the perfect one to punctuate a text message—then Swiftmoji could be your phone's new best friend. As the name suggests, the new keyboard app hails from the makers of SwiftKey and it's designed to make emoji usage an easier part of your thumb-typing routine. How? Well, that's easy: there's a little bar above the QWERTY keyboard that offers them up as you type.
It's predictive, too, which means Swiftmoji suggests emoji based on the words you're typing, as well as your habits over time. And if you don't like the bar's suggestions, you can tap to get a larger number of options, as well as quickly swipe through emoji categories. It could save you precious seconds every time you need an emoji… potentially minutes a day for some of you out there.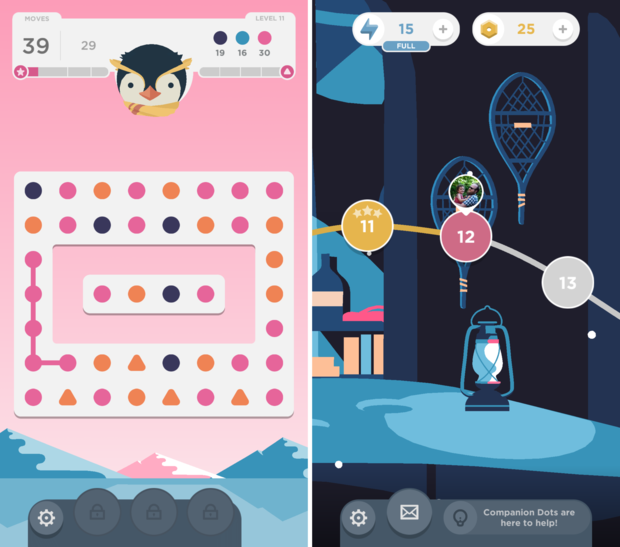 Did you play Dots? How about Two Dots? Well, rather than keep up the numbering scheme, Playdots has titled its latest entry in the series Dots & Co—and the difference is right there in the title. Dots & Co introduces new companion characters, like a cute penguin or an eye-patched pirate, that can help you solve the minimalist puzzles. Activate a companion's power and it'll help clear wide swathes of the dots, making each stage's objective easier to complete.
Otherwise, Dots & Co hews closely to Two Dots' great template, which means it's easy to learn, super pretty (especially on the level select screen), and a lot more challenging than you might expect. The free-to-play game has more than 150 levels right now, but seeing as Two Dots has ballooned to 760 levels to date, we're sure to see many more before too long.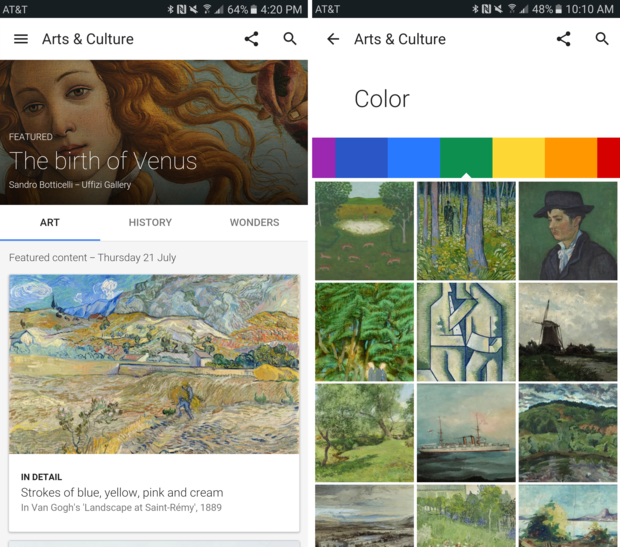 Looking for an art history lesson? Just Google it... not through search, but rather the newly enhanced Google Arts & Culture app. It first released late last year, but now has been updated with some new features and even Google Cardboard support, letting you browse through a wide array of great works and even experience them in low-level 360-degree VR.
Google Arts & Culture has pieces from more than 850 international museums and collections, and even lets you explore many of the locations in Street View mode. You can browse by artist, museum, movement, and even predominant color, as well as zoon into famous pieces of art to view the finer details. And if you're at one of a handful of participating museums around the world, you can scan a piece of artwork and instantly get a history lesson on your phone.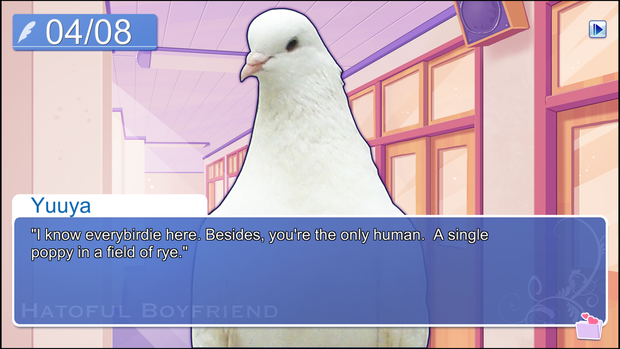 This dating simulator is for the birds—or rather, it's for humans but it it stars birds. Hatoful Boyfriend ($5) is a delightful Japanese oddity that casts you as the lone human student at a prestigious avian academy, where you'll be wooed by a number of handsome birds. The dialogue-driven quest can shift significantly based on how you respond and which classes or activities you attend, leading to more than a dozen different endings.
As such, it can be played over and over again as you favor certain birds and see what kinds of weird story threads you can uncover. Hatoful Boyfriend is a strange game, sure, but it's well aware of that and delivers hilarious writing and amusing characters all the while. Maybe you wouldn't normally play a dating sim, but Hatoful Boyfriend is too charming to completely ignore.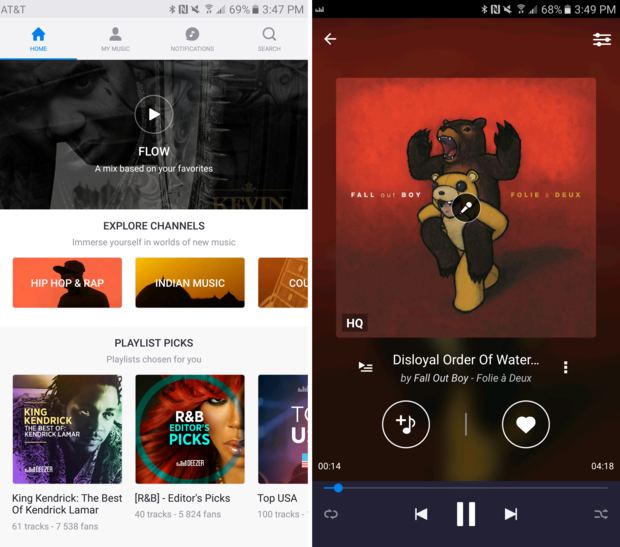 When it comes to streaming music on Android, you've got options, with Spotify, Apple Music, Google Play Music, and Tidal leading the way. And here's one more now: Deezer, which has been around for nearly a decade outside of the U.S. but finally just opened up its gates here. Unfortunately, the service's ad-supported free option didn't make it to the States (unlike with Spotify), so the lone $10/month subscription option puts it in line with many of its notable competitors.
Otherwise, Deezer acts a lot like the other services that already have a foothold in the U.S. market, offering smart playlists with recommendations based on your listening habits, offline playback, and tens of millions of tracks to choose from. The app isn't as feature-packed as Spotify or as attractively built as Apple Music, and it's tough to find a standout, one-of-a-kind feature here. But it has a free one-month trial available, so you might as well give it a look if your current service isn't cutting it.