It's June, which means that summer is probably in full swing wherever you are—and now that the weather is nice, it might be time to revisit any fitness resolutions that didn't stick past January. This week's new NBA Fit app springboards off the momentum of the NBA Finals, offering up a helpful ally for anyone who loves basketball and needs a little extra motivation to get (or stay) in shape.
Sky Force Reloaded, a sharp remake of a classic mobile space shooter, is another strong pick this week, as is the Snapchat-esque facial mask fun of Egg – Action Selfie Cam. And our latest look at the Play Store's biggest and brightest new apps is rounded out by tricky rhythm game VOEZ and the Clash of Clans-esque Transformers: Earth Wars.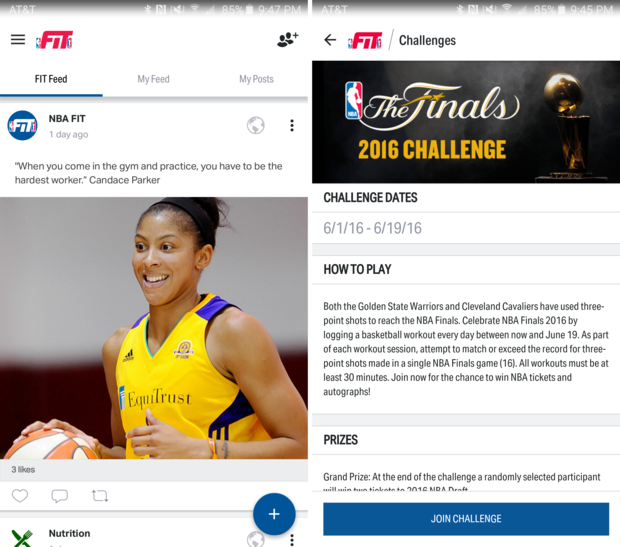 The Warriors took the clear edge in the NBA Finals in last night's game one showdown, and if you're a big hoops fan, you're probably following all the action in the official NBA app. Here's another app you might consider: NBA Fit, a new resource designed by Under Armour to merge fitness resources and tracking with guidance and challenges inspired by the league and its many notable stars. 
Both NBA and WNBA athletes are represented in the app, which includes video clips from player workouts and motivational quotes, but also social challenges that push you to top the leaderboards and potentially win prizes. There isn't a whole lot to the experience, but if you love basketball and think the added immersion will help you stay atop workouts and push a little harder, then NBA Fit could be a very valuable resource indeed.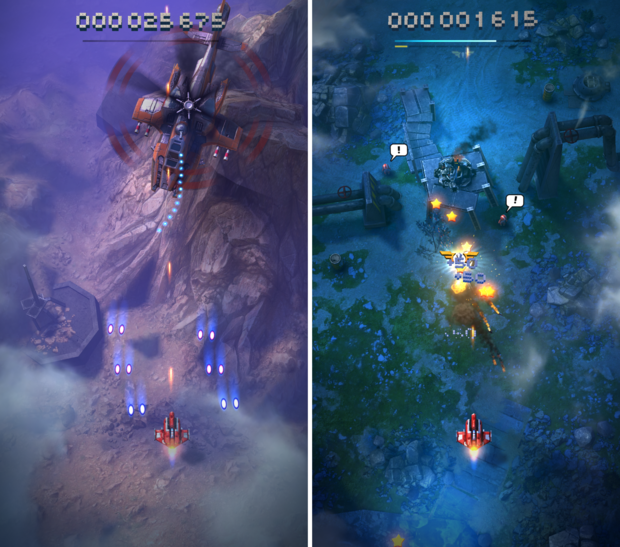 Like Sky Force 2014 before it, Sky Force Reloaded is a free-to-play remake of a decade-old game from the pre-smartphone era—and it's pretty awesome. Reloaded is an homage to old-school arcade shooters, tasking you with keeping your plane in the air as you scroll upwards through waves of enemy ships and bullet patterns. You'll also rescue allies and topple bosses while completing loads of challenges.
And it's absolutely gorgeous: like Sky Force 2014, it's an ultra-glossy game with dazzling detail and animations throughout. Ultimately, Reloaded is nearly identical to its remade predecessor aside from the new levels, with similar action, missions, plane upgrades, and freemium models between them. But that's hardly a bad thing, as this freebie offers plenty of blasting fun and seriously stunning production values.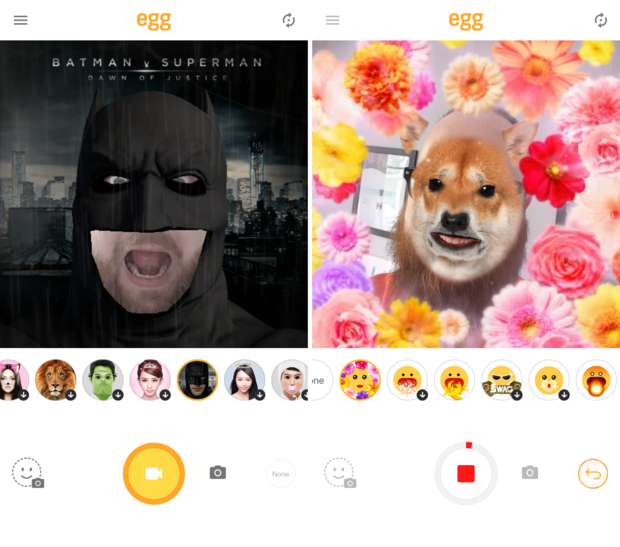 Enjoy Snapchat's hilarious, expressive lenses but don't actually want to use Snapchat? You've got a new option: Egg comes from the makers of chat app Line, but it's a standalone offering that lets you record and send the results wherever you please.
It's the same basic premise: Egg tracks your face and pops an animated 3D mask on top, and it stays digitally fixed to your mug even as you move your head and facial features. And with some masks, when you open your mouth or shift your eyebrows, a special effect happens—like fluttering hearts filling the screen, or a fireball shooting out your mouth. It's silly but super amusing, plus Egg has dozens more masks than Snapchat. You can share the video recordings easily via Facebook, Twitter, email, and more, as well as into Line itself.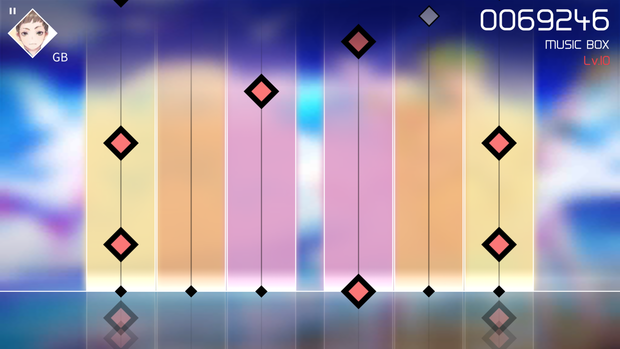 We've seen a lot of fun and innovative rhythm games on Android, including some (like Lost in Harmony) that use the full screen to their advantage. VOEZ is another one of those games, offering notes you'll need to tap, hold, and swipe to the beat to keep your scoring chain alive. However, unlike with a lot of music games, the interface is rarely static: the lanes shift, combine, and divide over the course of each song.
That keeps your fingers moving and reflexes racing across the entire soundtrack, which includes a lot of energetic J-Pop tunes that match well with the anime-style interludes, plus the difficulty levels range widely between breezy beat tappers and frantic finger symphonies. It can be incredibly challenging, but VOEZ's complex approach is also exhilarating once you get a hang of it. The freemium design provides several free tracks from the start and lets you unlock more via gameplay, although you can also spend money to speed things up.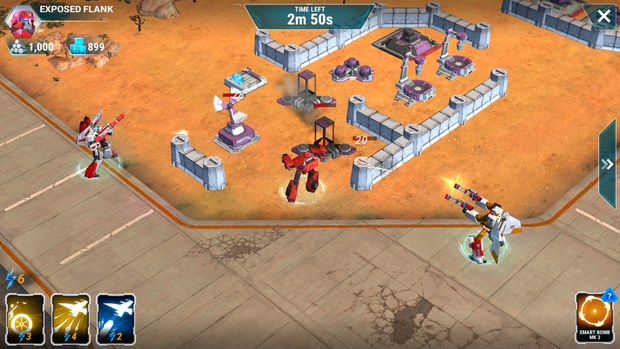 Clash of Clans still rules the mobile gaming world, so it's no surprise to see big brands try to take a chunk out of its success. We've had Star Wars Commander and Call of Duty: Heroes put their own spin on the base-building, strategy-lite formula with varying results, and now Transformers: Earth Wars is here to do much the same.
It's not the most obvious fit at first glance: the vehicular robot phenomenon seems better suited for a frenzied action game, but Earth Wars makes the most of this odd pairing. You'll choose between Autobots and Decepticons, with more than 40 bots in total, and build up your fortress while collecting new bots and online allies to help your cause. It's grindy in a very familiar freemium way, but at least it looks sharp and brings back classic voice actors from the cartoon series. Fans will probably appreciate it—just be wary of the tempting in-app purchases.