Google's I/O developers conference this week mostly showed things coming in the future: Android N, Daydream VR, Project Tango, Google Home, and even a couple of chatty apps. But if you're looking for new things to do with your Android phone right now, just hit up the Play Store: we have five fresh apps and games hand-picked for your perusal.
Assassin's Creed Identity is the adventure game series' closest mobile approximation of the open-world console experience, while Google's own Spaces app offers private rooms for pals to share links and ideas. Also noteworthy this week are the entertaining One Tap Tennis, the Cardboard-ready live music performances of Rhapsody VR, and the build-your-own-pop-star saga that is Britney Spears: American Dream.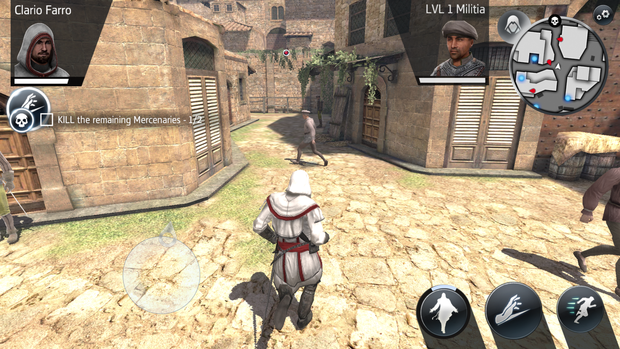 Assassin's Creed Identity ($5) has its own status figured out well enough: it's a scaled-down version of the historical adventure series that keeps the action while losing some expansiveness. As a created Assassin, you'll complete missions in areas of Italy during the renaissance and take down bad men with your hidden blade, sword, and other tools and tricks.
Ubisoft's Android release looks the part and largely plays like it too, although it's significantly streamlined: running up and climbing walls all happens automatically and everything is much less complicated. That makes the action a little less satisfying and precise, but it results in a game that works pretty well on a touchscreen. Identity might not stack up against the console greats, but it doesn't have to: it's a $5 phone game, and it's a fairly impressive one at that.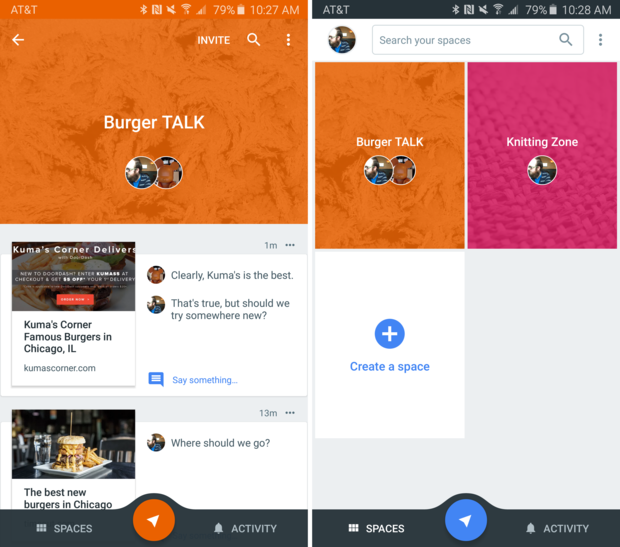 Google's most exciting new apps revealed this week—Allo and Duo—won't be out until the summer, but there's another you can try right now: Spaces. It's a group-centric sharing app designed to help you link up with friends, colleagues, and collaborators and provide a core space for sharing inspirations and ideas.
You can create a Space from the Android (or iOS) app or website and then invite users in, and the app features a built-in browser so you can search for and locate URLs to share with the group. From there, you can trade comments, search for contents, and get alerts when there's fresh activity. Spaces seems to be riding the same group-centric wave as Slack, albeit not with a specific work focus, but there's really no shortage of ways to chat with pals on your phone.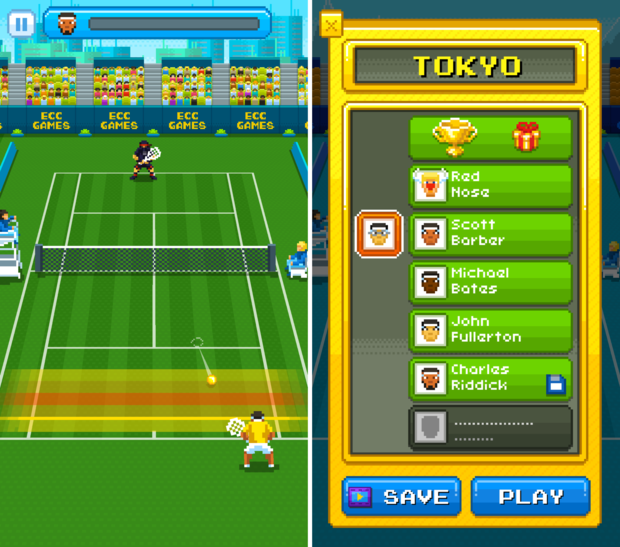 Tennis is a difficult, exhausting sport, and that can be true with mobile adaptations too. Don't want to bother with a movement stick and loads of different shot buttons? You're in luck: One Tap Tennis delivers exactly what the title promises. It's an arcade-style take on the sport that makes timing your sole consideration as you return shots from across the court.
As the ball approaches, you'll need to tap while the moving line is in the yellow or orange areas to return the shot and continue the volley. Keep the match going long enough and you'll win and move onto the next showdown; miss a single ball, on the other hand, and it's game over. The rhythmic action and speedy surprises make this one fun, and the lo-fi pixel look and unlockable players give it some charm too.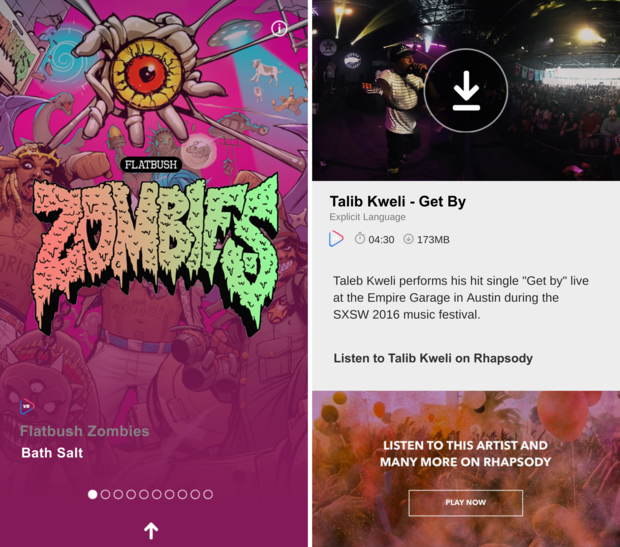 Remember Rhapsody? The streaming music pioneer might have been left in the dust by Spotify's surge, but the brand is making a comeback and has a few million paying subscribers. However, Rhapsody VR is for everyone: this totally free new Android app offers up a series of 360-degree concert clips that you can watch with a Cardboard viewer or in full-screen right on your phone.
Just nine live songs are featured for now, including performances by Talib Kweli, Flatbush Zombies, and Shannon and the Clams, but Rhapsody says more will come regularly. Besides, that's at least a half-hour of free, quality Cardboard VR content, which is still in relatively sparse supply. Snap it up if you liked the immersion of Jaunt's Paul McCartney and Jack White VR experiences.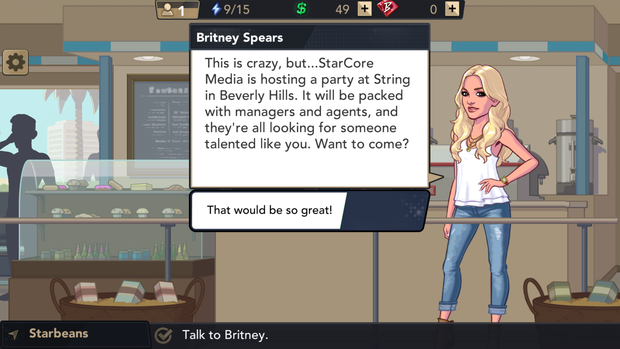 Speaking of experiencing music in new ways: Britney Spears: American Dream is a free-to-play lifestyle game inspired by and featuring the pop singer. If you're already familiar with Glu's Kim Kardashian: Hollywood or Katy Perry Pop, then you know what to expect here: light interactions with cartoonish humans, tapping through loads of dialogue boxes and menus, and a slow-paced climb to stardom punctuated by timers and in-app purchase opportunities.
American Dream starts off with you as a full-blown celebrity onstage with Britney… but then flashes back to when you were a nobody, and makes you work to build your career up to that point again. Like those other games, American Dream is somewhat amusing but also frustrating and monotonous, yet Britney die-hards should appreciate the dedicated focus.