May is here, and the spring showers are slowly but surely giving way to summer sunshine. Luckily, this week's top new Android apps can help you make the most of it. Beme is a social video app that lets you share your fun outdoors moments with little fuss, while Quik lets you speedily add a more professional touch to videos. And if you're rearing to start the day early, the hilarious, motivational The Rock Clock can rouse you with a smile.
And if your idea of a fun weekend is one spent curled up with fun games, we've got those too: Uncharted: Fortune Hunter translates the epic PlayStation series into an adventure-tinged puzzler, while Gangfort delivers team-centric shootouts with a killer retro look. Whatever your plans this weekend, be sure to grab some new apps before it's up.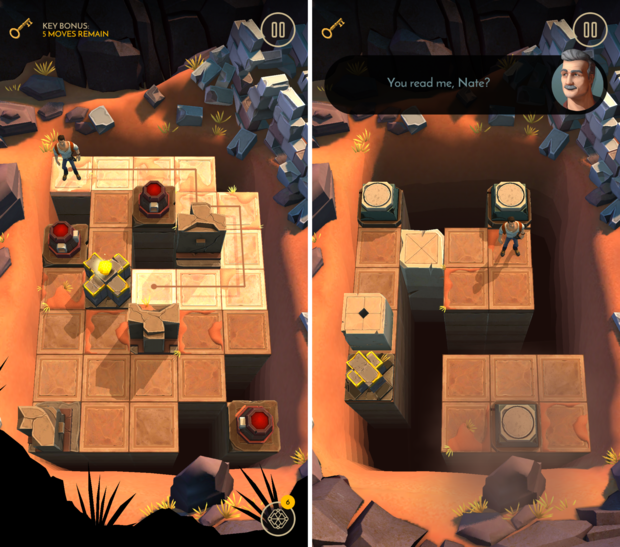 Naughty Dog's Uncharted 4: A Thief's End releases on PlayStation 4 next week, apparently putting a period on one of the greatest action/adventure game franchises of all time—but not before the series could make its Android debut. Just released this week is Uncharted: Fortune Hunter, an environmental puzzler that finds you navigating trap and obstacle-laden levels to reach the goal and continue ahead.
Fortune Hunter takes some cues from last year's excellent Lara Croft Go, with a similar general premise and even comparable visual style; you should definitely play that game first. But Uncharted is still worth a look, especially with a zero price tag and 200+ levels to play, plus there's a big advantage for PS4 owners: you can unlock in-game content for Uncharted 4 just by playing the Android game.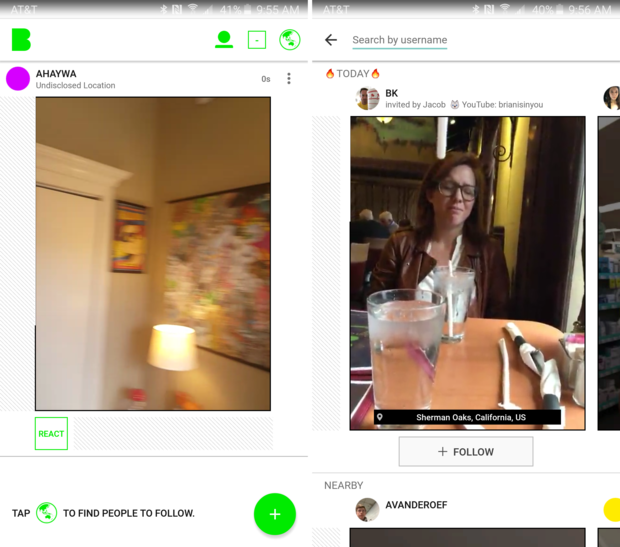 Co-founded by lively YouTube personality and filmmaker Casey Neistat, Beme—pronounced like "beam," but the "be me" is clearly intentional—is a social media app that emphasizes sharing in the moment. You can take and share short video clips using your phone, but there's no way to preview, crop, or tweak them once shot: they're posted immediately to your feed for friends and others to see.
It's a novel idea, but we'll have to see how wide its appeal is. The app has been on iPhone since last summer, but was just relaunched alongside the Android release; still, none of my Twitter or Facebook friends are using it, and most of the recent videos shot nearby when I checked were from teenagers at school. Beme seems to skew young for now, but it is an intriguing twist on the highly curated media we see via other social channels.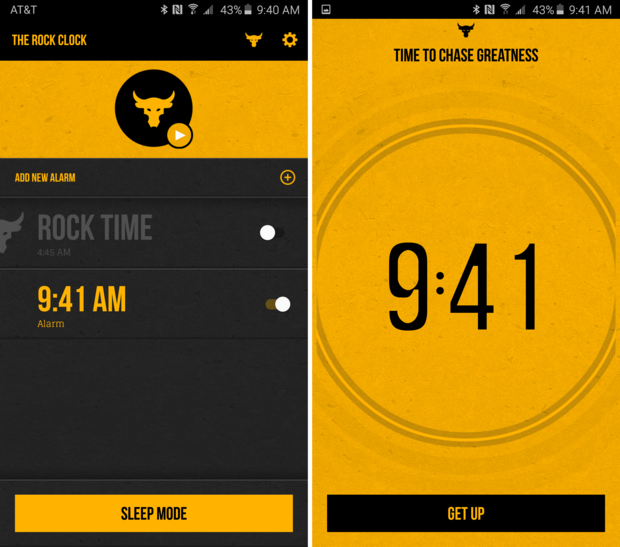 Dwayne "The Rock" Johnson is one of the most likable entertainers today, whether he's slamming pro wrestlers, being a big action star, or eating unbelievable amounts of food. So it makes sense that his own personal alarm clock app is also extremely charming and personable, although you might not like it as much when you're trying to get a little more shut-eye.
The Rock Clock is free with zero in-app purchases, and it can be used for morning alarms (with no sleep button) or setting long-term goals to chip at over time. You'll get motivational messages praising you for "crushing" tasks, but the best features are Rock-centric: he performs a few of the alarm tones, including one in which he incessantly says "beep," plus another in which he sings accompanied by acoustic guitar. And you can even set your alarm to "Rock Time," claimed to be his unbearably early daily wake-up time.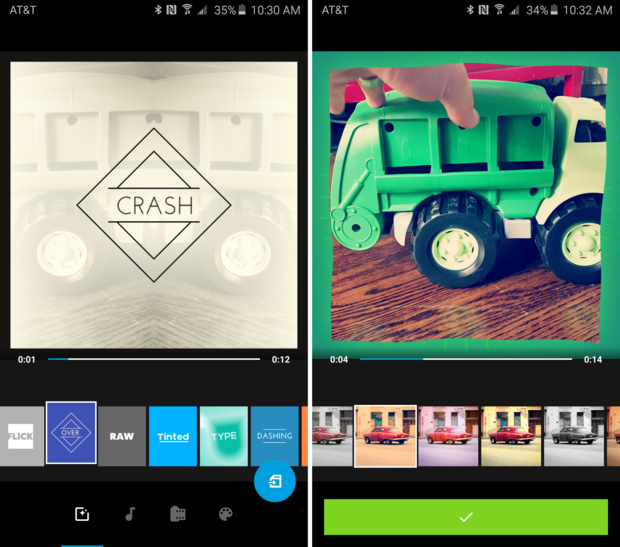 While Beme celebrates off-the-cuff video sharing, Quik is designed to help you serve up ultra-polished and edited clips, albeit with minimal work on your side of things. The GoPro-owned app just launched on Android, and it lets you add up to 50 video clips and/or images to a project, which the app will then quickly chop up and edit together for a bite-sized result.
You'll get filters, effects, and even music in the auto-built video, but if you want to add more of a personal touch, you can easily go in and make your own tweaks. Quik has several themes to choose from, each with a title card, filter, and different effects, and you can dig into each to fine-tune the look of the final product. It'll add a bit of style and polish to your everyday clips in a hurry, and the results can be shared to Instagram or elsewhere.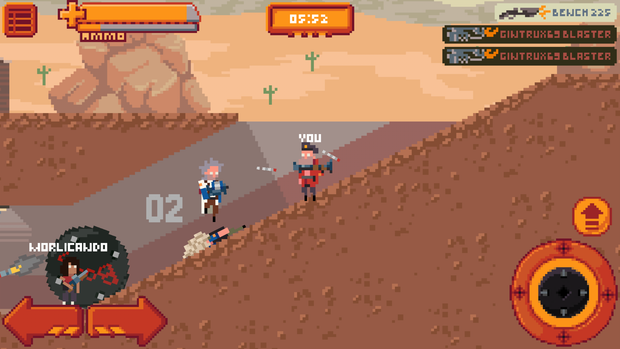 Are you a fan of Team Fortress 2 for PC? The makers of Gangfort ($2) are, as this side-scrolling team shooter serves as a pretty obvious "homage" to Valve's modern classic. It has similar player classes, designs, and weapons, not to mention familiar level designs, all reimagined with a 2D pixel art style. It's enough to make you somewhat uncomfortable—well, except for the fact that it's super fun.
Like its obvious inspiration, Gangfort's squad-centric showdowns are a blast, and here you'll either blast foes to protect a spot on the map or help roll your giant bomb into the opposing base. It's solidly entertaining in single-player, but multiplayer is really where the action's at, so hopefully a decent community forms around the game. Think of it like a 2D demake... albeit one you'll pay a couple bucks for.