It's the end of the week, which means it's high time to give your Android phone a fresh batch of fun apps and games to explore this weekend. Angry Birds Action! is arguably the week's biggest release, putting a fresh spin on the series while maintaining its bird-catapulting core. 
Also interesting this week is Radon, an app that uses ultrasonic waves to pass links between nearby devices. Apple Music got a nice update this week, as well, adding music videos and family accounts, while Aliens vs. Pinball revives the classic sci-fi film series as digital tables and Random Flix saves you the hassle of browsing through TV listings on Netflix.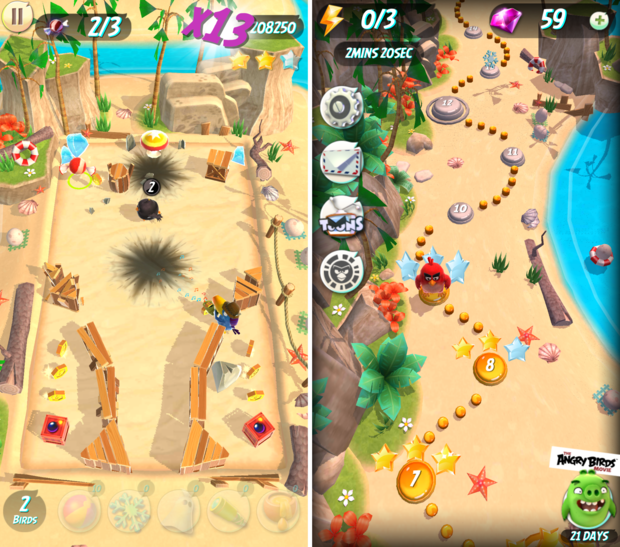 In three short weeks, The Angry Birds Movie will hit theaters nationwide, catapulting the mobile classic into a different realm of entertainment. Naturally, there's a new game to celebrate the pending release. Angry Birds Action! maintains the pull-and-fling approach of the original games, but instead of a side-scrolling experience, you'll launch the birds into pinball-esque boards to try and recover stolen eggs or snag precious candy.
Once flung, the birds bound between bumpers and explosive boxes until they ultimately slow and stop, and you've got a few attempts per stage to grab all of the items. There's some lightly explosive fun to be had early on, and hopefully there's enough variation to keep things fresh later on. However, the limited energy system seems like it could be very restrictive, and unsurprisingly, there are plenty of ads. Still, it's colorful and free, and worth at least a try from old fans.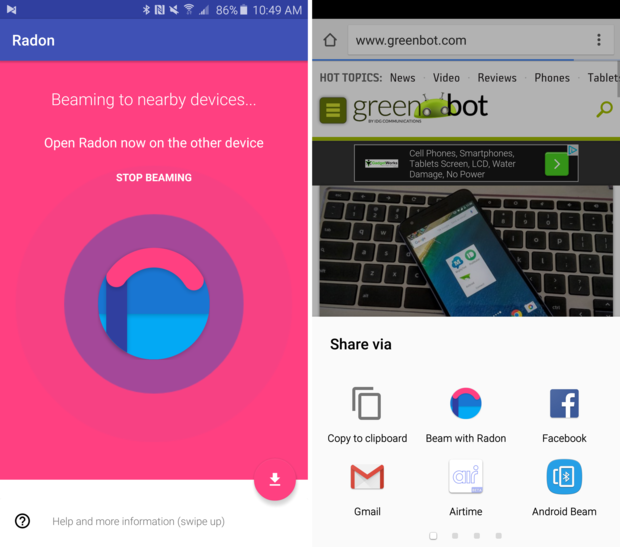 If you need to share a link with a nearby friend, you might email or message it—but have you considered using ultrasonic waves? Now you can do just that with Radon, an app that uses Google's own Nearby API to allow speedy transfers between local devices. Radon actually uses Bluetooth, Wi-Fi, and ultrasound to make the transfers, and you don't need to be on the same network as any other device.
In fact, it'll send a link to numerous phone or tablets at once if they're all in close proximity and running the app. That's the biggest downside, of course: everyone needs the Radon app to use the functionality, but it's free and easy to use. Once installed, using Radon will appear as an option when sharing a link, and you can quickly send it to a local pal. It could be a good way to swap mobile destinations with co-workers or roommates, for example.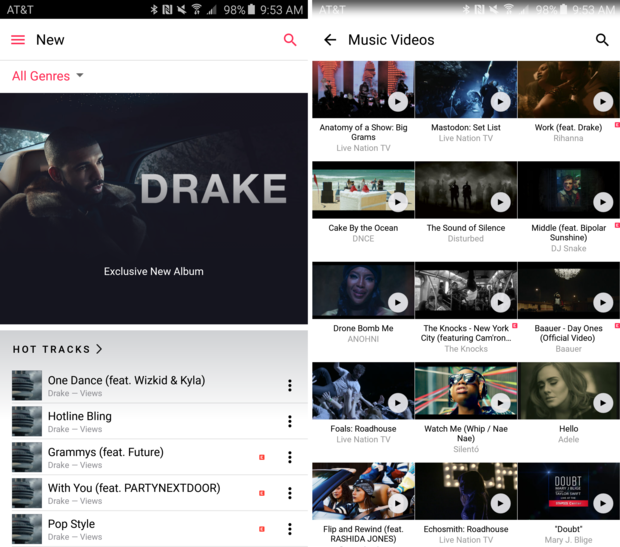 Apple Music is still listed as being in beta after nearly six months on Android, but at least it picked up a crucial feature this week: music videos. It's a part of the streaming service that was on iOS and computers from the start, but Android users curiously had to wait. The app doesn't have a dedicated music video section from the navigation menu, although there is a category on the New page and they come up in search and appear on artists' pages, as well.
Also new this week is the ability to sign up for a family membership directly from the Android app, rather than use an iOS device or iTunes to do so, and it's still a stellar deal: up to six users can piggyback on the same account for $15/month. Both features help make Apple Music a stronger streaming competitor on Android, although Spotify remains tough to beat. Still, if you didn't grab the three-month free trial before, now might be the time to give it a shot.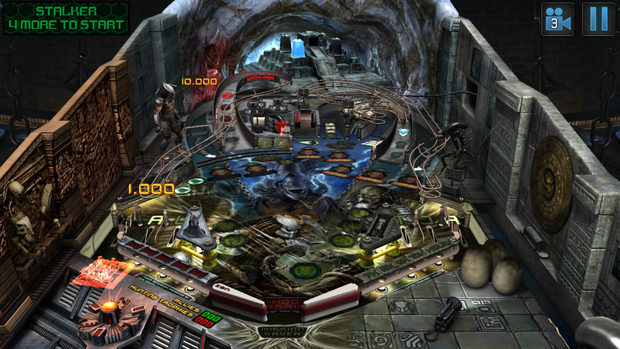 Tuesday was "Alien Day," celebrating the classic sci-fi franchise with an Alien/Aliens double feature in select theaters and a hilariously botched Reebok shoe launch. On the plus side, this week also brought the release of Aliens vs. Pinball, the latest licensed experience from the makers of the excellent Zen Pinball. In fact, you can buy the tables within Zen Pinball if you want to keep all your mobile pinball fun in one app, or you can grab this new one instead.
Aliens vs. Pinball offers three tables based on different Alien entries: one based on 1986's Aliens, another for Alien vs. Predator, and lastly a table inspired by the recent Alien: Isolation console and PC game. As we've come to expect from Zen, each table looks and plays like a real-life one, but has fun digital perks, including animated characters and even alien creepers you'll need to battle back with the ball. One table is always available to play free (with ads) via a rotating selection, otherwise you can buy each outright for $2 or get all three with bonus tokens and zero ads for $6.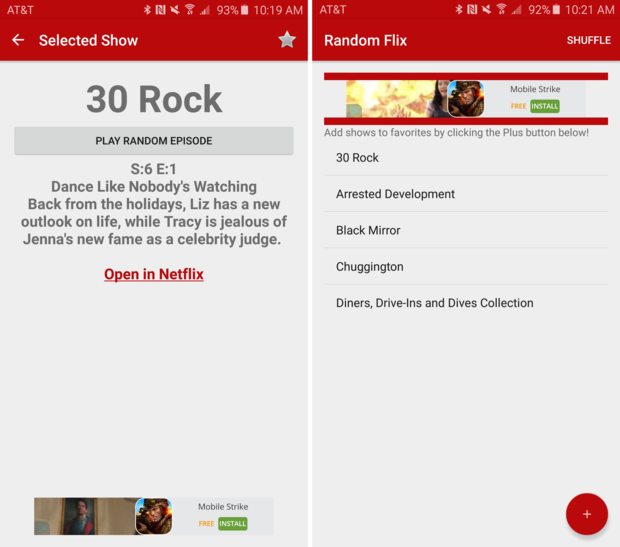 As streaming video services take over, some of us might miss being able to flip on the TV to watch a random episode of a favorite old show—not everyone wants to browse through the listings and read descriptions to pick an episode. Netflix doesn't have a "play random episode" option just yet, but Random Flix was created to fill the gap. 
It really, really doesn't look like much, but this simple and free app gets the job done and puts some mindlessness back into TV watching. Random Flix lets you add your favorite TV shows from Netflix to your personal listing, and when you tap each, a random episode is chosen from the series pile. From there, you can launch directly into the episode in the Netflix app. And if you're not super choosy on show, you can even have it pick an episode from all of your favorites.