Itching for some fun and exciting new apps to try out? Look no further, as our Five to Try column has the scoop on five fresh, promising Android apps to grab from the Play Store. Domino's Pizza heads up the pack with its new Zero Click app, which will quite literally order you a pizza within seconds of tapping the app icon. Dangerous or delicious? You decide.
Also on tap this week are tricky platform game Chameleon Run and dieting ally Eat This Much, along with the non-Gear VR version of Samsung's Milk VR and ustwo's Face Maker for Android Wear watches. Grab some of these apps and fill any dull moments in the weekend ahead.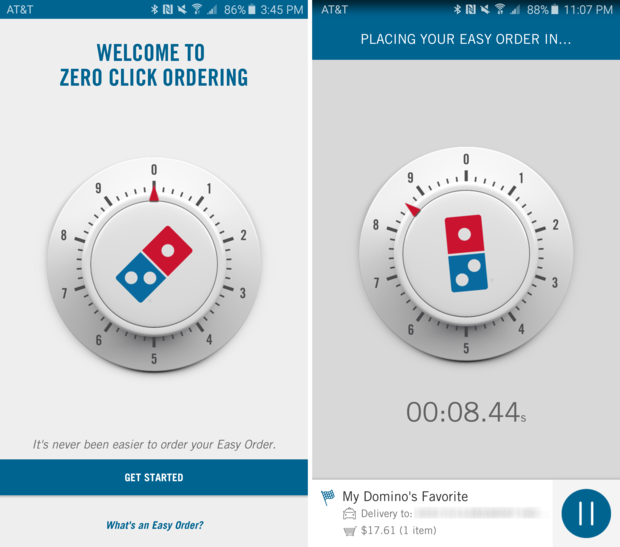 Finding it too difficult to order pizza on your phone? Tired of flipping through endless toppings selection menus only to pick the same thing each and every time? Domino's Pizza's new Zero Click app might be right up your alley. As the name suggests, you don't need to fumble around the menus or even tap a button to order a pizza: just open the app and the order is placed. 
Sound dangerous? It totally is! Granted, you have 10 seconds to pull out before the order is actually sent to your local Domino's, but imagine if a kid or friend opens the app accidentally… or on purpose, for that matter. You'll need to set up an Easy Order with your Domino's profile and have all the nitty gritty details inputted in advance, but once that's done, ordering a pizza is as easy as opening an app. You've been warned.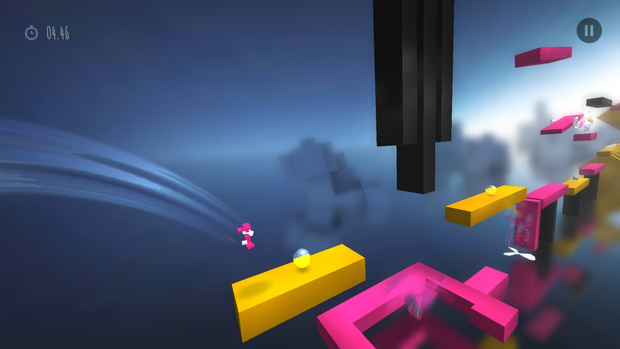 If you're looking for a tricky and tantalizing platform-hopping challenge, look no further than Chameleon Run ($2). It's a speedy, side-scrolling runner like the also-great Rayman Fiesta Run, only here there's a color-changing mechanic at play: your zippy sprinter better be the same color as the platform he lands on, otherwise he's toast.
And since he's constantly running at a frantic pace, you'll often have only a split-second to tap the left side of the screen to switch colors before landing and leaping again over the next chasm. Chameleon Run tosses in other curveballs, such as game-ending black blocks, shifting and rotating platforms, and even a special "head jump" move that forces you to bounce below some platforms to keep moving ahead. It's tough but totally addictive, not to mention very pretty in motion.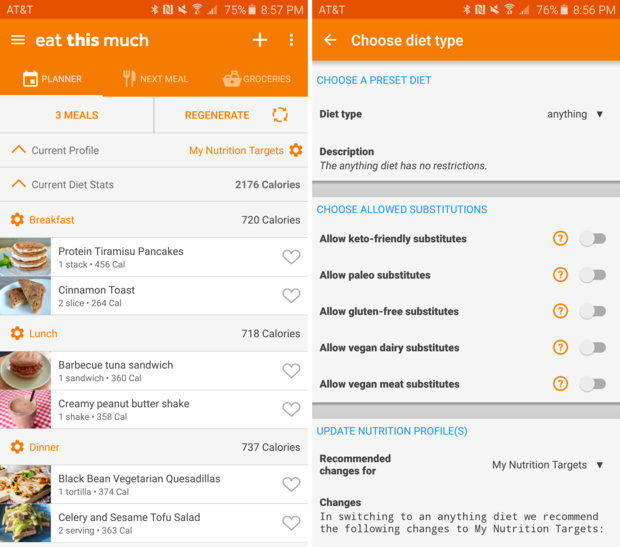 Domino's Zero Click could be dangerous to diets even more so than wallets, and if you're trying to eat healthy and get in better shape, then Eat This Much could be a more helpful ally. This smart app lets you set your current details, intended goals, and diet preferences, and then it concocts an eating agenda to help you stay within your limits—calories and cash alike.
The level of detail is impressive, letting you fine-tune the composition of your diet, focus on certain foods, and exclude others, and the free app offers a solid amount of core functionality. Paying for the premium service, meanwhile, lets you plan a whole week ahead, automatically incorporate leftovers for work lunches, and track what you're actually eating each day. At $9/month or $85/year, that's only for really serious users who see major benefits.
Gear VR owners should already know Samsung's Milk VR app well, as it offers perhaps the best platform for VR video on the headset—but now Samsung has made the app available in the Play Store, as well. What's the point? Well, while you'll lose the immersive element of the VR headset, Milk VR's videos can now be viewed as 360-degree videos right on your phone.
That means you can watch the various short films, movie tie-ins (including The Jungle Book and The Martian), music videos, sports clips, and much more on the smaller screen, and you can still look freely around each video world by moving your phone. Sadly, it's exclusive to Samsung's recent phones for now (last year's flagships and newer), but it's well worth checking out if you don't want to snag the Gear VR.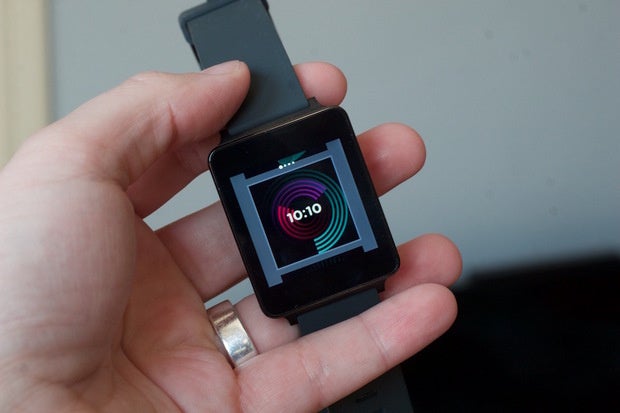 Monument Valley creator ustwo has designed some of the most stylish and useful Android Wear faces available on the Play Store, but the studio's latest creation has a twist: now you get to customize your own slick and appealing watch face. And unlike other apps of this sort, all of the fiddling and tweaking is easily done right on the watch itself.
The ustwo Face Maker works with all Android Wear devices, new and old, and building a face is super straightforward. Simply pick either the Classic or Trio face from your watch, as normal, and then hit the settings gear to customize: you can choose the design, coloring, and font to make it yours. All told, the free app allows for approximately 2,800 face configurations; surely one of those will catch your eye.