Between the Samsung Galaxy S7 and Galaxy S7 Edge and the LG G5, there's a lot of exciting Android hardware coming out right now—but you don't need a new phone to dig into some fun and useful new apps. Our latest Five to Try column highlights this week's top releases, which are led by Uber's new food delivery app, UberEats, as well as the long-awaited Android app for encrypted email service, ProtonMail.
Also, Disney Magic Kingdoms offers a colorful park-building experience, PlayStation Video puts your console-bought movies and TV shows on your phone, and Faily Brakes turns a nightmare scenario into silly fun. All of this week's apps are free to download, so clear a little space and give 'em a shot.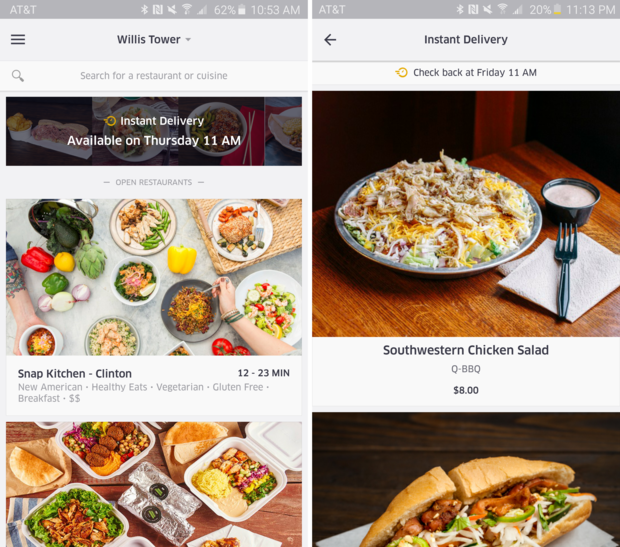 Uber has thousands of cars roaming around each major city on any given day, and now the company is putting some of its ridesharing fleet to a different task: delivering food from local restaurants. UberEats just launched on Android, and it lets users in San Francisco, Chicago, Los Angeles, Houston, and Toronto get food delivered on the double, and more cities are coming soon (including New York and Seattle).
Instant Delivery meals are the biggest draw: Select restaurants have a daily special always ready for lunchtime hours, and you can get it to your office or home in as little as 10 minutes. You can also order from a broader menu from 100+ eateries in each city, although those take a bit longer to prepare and deliver. In any case, Uber's real-time mapping lets you track your meal as it's driven through the city towards your tummy.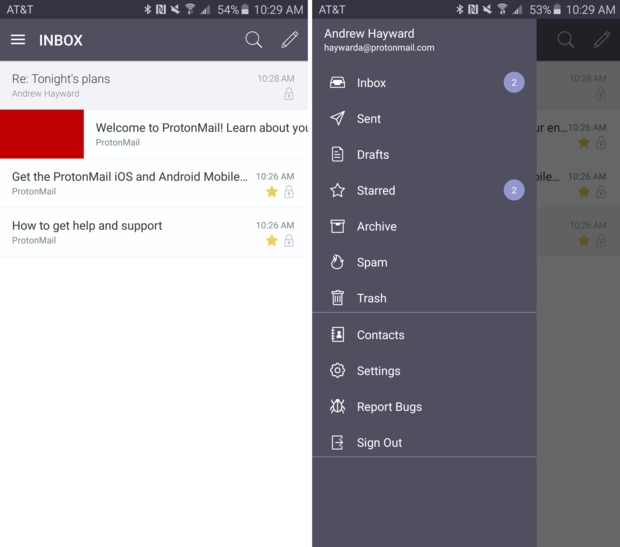 Apple's stand against the FBI has kept the encryption debate in the spotlight during the last few weeks, and it has many of us considering the security of our digital lives. If that has you rethinking how secure your everyday communication is, you might consider ProtonMail. The service, which has more than a million users around the world, just launched its Android app this week.
ProtonMail uses end-to-end encryption to protect your content from prying eyes, and requires two passwords to use: One is sent to their servers to access the account, but they never see the other one, which decrypts your mailbox. The free service gives you 500MB storage and limits you to 150 messages a day, although you can pay to add storage, kill restrictions, and also support custom domains.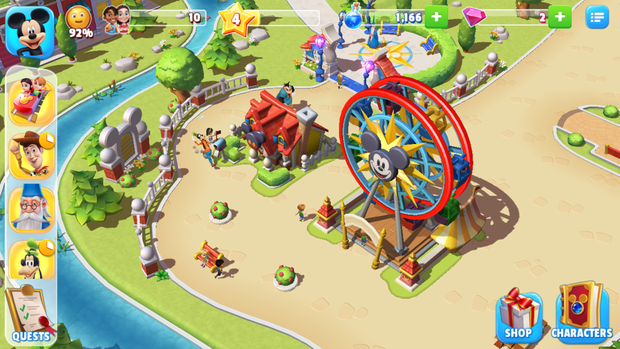 If you have a soft spot for Disney and Pixar, no matter your age, then Disney Magic Kingdoms might be your ideal time-killer. It's a streamlined simulation that tasks you with building up your own whimsical Disney park, essentially, placing rides and attractions while keeping guests happy. You'll also need to ward off evil spells from Maleficent as you gradually expand the bounds of your kingdom.
Like a lot of freemium games, Disney Magic Kingdoms is mired in busywork: You'll tap menu buttons to begin tasks and then wait for them to finish, with little to do in the meantime. Of course, you're welcome to spend money to make things happen faster, but that can quickly become an expensive black hole of despair. You're better off playing it slowly and steadily as you amass allies like Woody and WALL-E and savor the glossy, cartoonish graphics.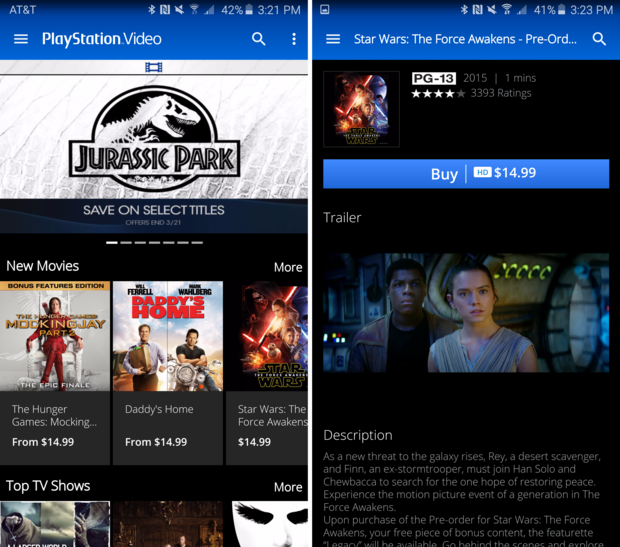 Is a PlayStation 4 or PlayStation 3 the nexus of your home media center? Then you might be pleased to hear that Sony has finally released a PlayStation Video app that works on a wide variety of phones—not just its own. With the Video app, now you can tap into movies and TV episodes that you buy or rent from the PlayStation Store, meaning your digital library from your home console is now available in your pocket. And anything you buy or rent on the phone will then be accessible on your console.
If you don't use a PlayStation at home for media rentals and purchases, then the point is probably moot: You probably won't find anything on PlayStation Video that isn't also on the Play Store, for example. And curiously, support for the PlayStation Vue streaming TV service—which just spread nationwide this week—appears to be broken in the current version. Still, this is a handy app for any PlayStation devotees to have. 
In real life, trying to command a car with busted brakes is a life-or-death nightmare situation. But in Faily Brakes, it's both frantic and fun as you try to maneuver through the trees, around cars, and over rivers. Here, the goal isn't to try and bring the car to a safe stop, but rather to keep cruising for as long as you can without a nasty collision.
It's tough, but in the endearing sort of way that makes you want to play over and over again, much like with the recent Thumb Drift. Part of the appeal comes with the exaggerated crash animation that follows each collision, which you can slow down and snap screenshots of, plus Faily Brakes has a Crossy Road-like rewards system that earns you other cars to command.