If you can't wait to trade your winter boots for some spring-ready kicks, maybe Nike's SNKRS app will be of interest—it's one of the biggest new Android apps of the week, and it leads our latest Five to Try column. Also out this week is OKDOTHIS, another all-caps app that provides fresh photo prompts and a community to share your snapshots with.
And if you're OK with savoring the winter a little bit longer, then Alto's Adventure is worth a look: the side-scrolling snowboarder is a pleasant and charming free offering. The week's other big game releases are old favorites, with role-playing classic Final Fantasy IX and open-world action romp Grand Theft Auto: Liberty City Stories hitting Android for the first time. Grab some new apps and games for the weekend and enjoy!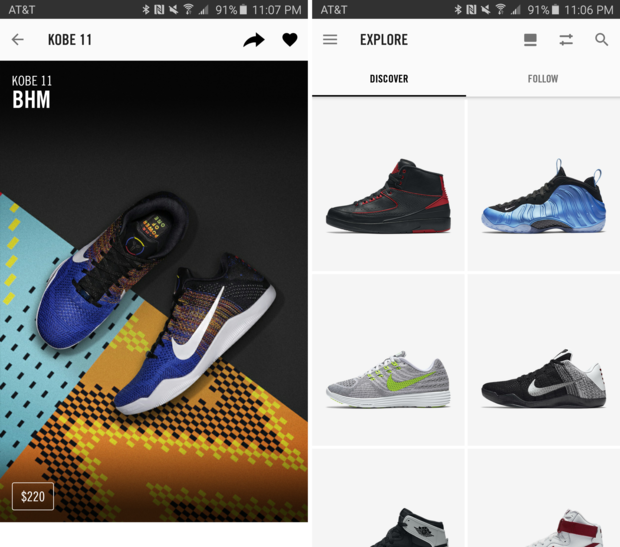 Sneakerheads, rejoice! Nike's SNKRS app is finally available on Android, plugging you into the shoe giant's constant rotation of new and revived kicks. It's the easiest way to stay on top of Nike's top releases across all of its sneaker styles and brands, whether you're into Air Jordans, Foamposites, Flyknits, or any of the other bold and bright offerings they roll out. In fact, you can customize your feed so you see more of what you like and less of the rest. 
SNKRS' year-late arrival on the Play Store is surprising since it's such a crucial way to try and buy Nike's rarest releases. You can enter The Draw for certain shoes—like this weekend's Air Jordan X OVO collaboration with Drake—or hold your spot in the online queue for other releases as the waitlist thins out. But even if you just want to browse the company's latest and greatest, it's a slick app with eye-catching photography.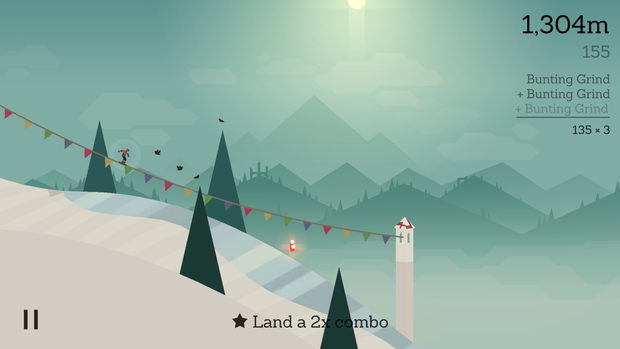 Playing a snow-clad game might not seem too appealing right now, depending on where you live, but Alto's Adventure is one cool, cool way to ease your winter worries. It's a downhill, side-scrolling snowboarder akin to Ski Safari in basic premise, but it has a very different tone and look. Where Ski Safari is cartoonish and wacky, Alto lets you savor the slopes as you take in the beautiful scenery and evade collisions.
Alto's Adventure is a bit simplistic, but it's also entrancing, thanks to the dazzling, dynamic day-night cycle and catchy, piano-driven soundtrack. And it's free on Android, with no energy meter or limits on play. You can watch a video ad to continue when you fall (or use earned currency), but unlike on iOS, the core experience is totally free.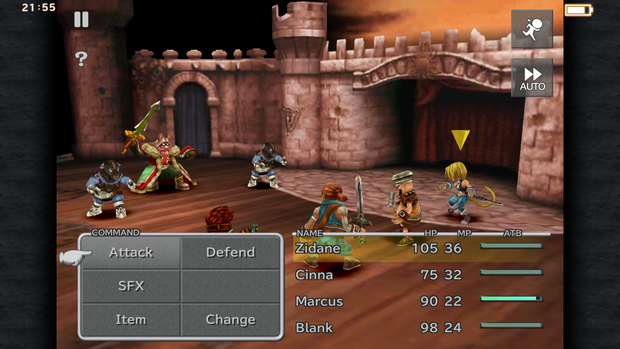 Android has the original Final Fantasy all the way through the beloved Final Fantasy VI, but we're still waiting for Final Fantasy VII, which hit iOS last year. For some reason, Square Enix decided to skip the list and release Final Fantasy IX this week, as the 2000 favorite gets a nicely upgraded and remastered port—but also a premium price ($17). 
Final Fantasy IX is known for recapturing the classic, whimsical spirit of the series after a turn towards modern and futuristic scenarios, and the lengthy adventure features a wide cast of characters with more traditional styles (like mages and knights). The player models have all been redone, although the backdrops are still blurry, but there are other visual flourishes that make this a better port than FFVII on mobile. If you didn't already jump on last week's Adventures of Mana, invest in this role-playing classic first.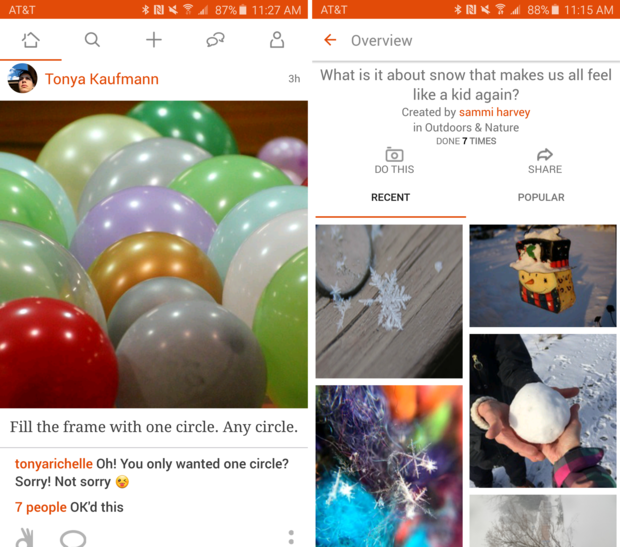 Love taking snapshots, but crave a bit more direction in your mobile photography? Grab OKDOTHIS, which delivers daily and community-made photo challenges that generate on-the-fly pools of themed photos. When you fire it up, you'll be hit with a quick task: snap a photo of your sneakers, or one that captures why snow reminds you of being a kid. Grab your photo, tweak as necessary, and then send it off into the community pool and your feed. 
It's a fun way to encourage you to consider other shooting subjects, plus it provides some perspective on what other members see around them, or consider to be a worthy photo response to each prompt. And if you put a little effort into it, you'll surely have an impressive, diverse photo feed of your own before long.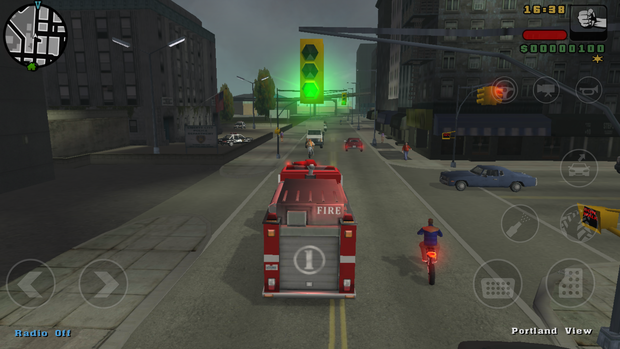 Here is another beloved franchise dropping a new Android entry this week. Grand Theft Auto: Liberty City Stories is an enhanced port of the decade-old PSP spinoff of Grand Theft Auto III, letting you run rampant around the titular city as you serve crime bosses, joyride in stolen rides, and generally cause all kinds of chaos.
It's not much of a departure from the big trio of the era—III, Vice City, and San Andreas—but it's another huge, open-world action game that you can easily pour dozens of hours into. And Liberty City Stories is a mostly comfortable fit on Android thanks to multiple control scheme options, although I noticed some random audio drops on a Galaxy S6 Edge+. The aforementioned trilogy and Chinatown Wars are the more essential GTA experiences, but for fans, there's a whole lot of fun to dig into here.