Welcome to Five to Try, our weekly look at what's new and exciting on the Play Store. This week's list is headlined by a pair of very different music-centric apps: Lost in Harmony is a narrative-driven rhythm game crossed with an obstacle-dodging runner, while Jukely is a subscription service that can get you into a lot of local concerts for relatively little cash.
Beyond those picks, we also have Sage Solitaire, an inventive tweak on the classic card game, along with a brand new version of task tracker Remember the Milk and the epic role-playing quest, Adventures of Mana. Clear a little space—especially for the two premium games here—and load up on these noteworthy releases.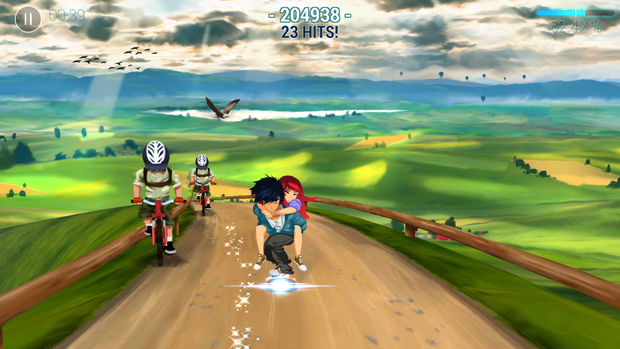 If you dig games that are set to a beat, you have to check out Lost in Harmony (Free). This original mobile concoction is part note-tapping rhythm game and part auto-runner in reverse, with your skateboarding boy rolling towards you at all times. Each level unfolds like a voyage through a fantasy world, as you dodge hazards coming from ahead and behind while occasionally tapping timed icons, and the action is paired to the tempo of each song.
You'll hear familiar classical themes in the levels, but they're remixed and occasionally wild, sometimes seeming calm, peppy, and even dubstep-flavored in the same composition. And driving the experience is a story about the sick girl that you guide through these dream stages, seemingly to escape her very real problems. What I've played so far is enchanting, and seems well worth the $4 unlock to access all the stages, along with level creation tools; the free download is essentially a four-level demo.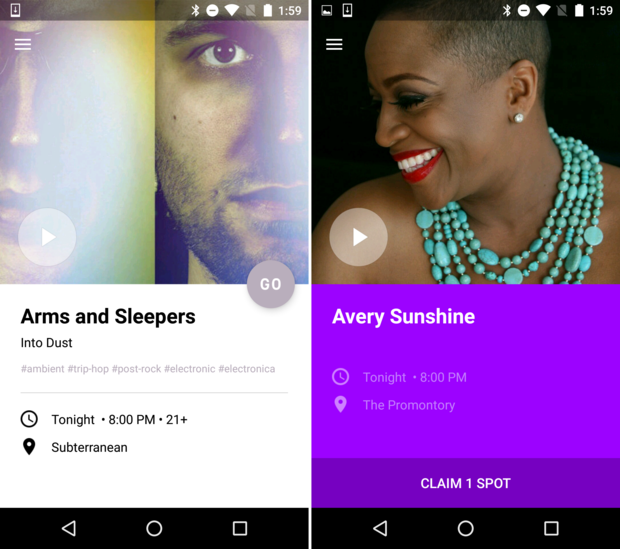 Does a quiet night at home sound like a total nightmare? Maybe Jukely is for you, then, as the app offers all-you-can-attend access to concerts and DJ sets in 17 major cities for one monthly fee. It starts at $25/month for one person, and you can browse through available shows nearby and claim a ticket at one event each night—every single day of the month if you'd like. Pricier subscription plans are available for adding another ticket, or preferred access to shows. 
Getting started is clumsy, since you can't even browse the listings without putting down a credit card; luckily, you're not charged for 14 days, so you can cancel if nothing strikes your fancy. And the initial app release is rough: navigation was broken when using a Galaxy S6 Edge+, and there were crashes on both that and my Nexus 5. Also, Jukely seems to mostly offer smaller acts: I didn't recognize a single artist in Chicago's show listings for the next few days, but your experience may vary. Even so, app fixes should come, and it's a potentially cheap way to sample your local music scene.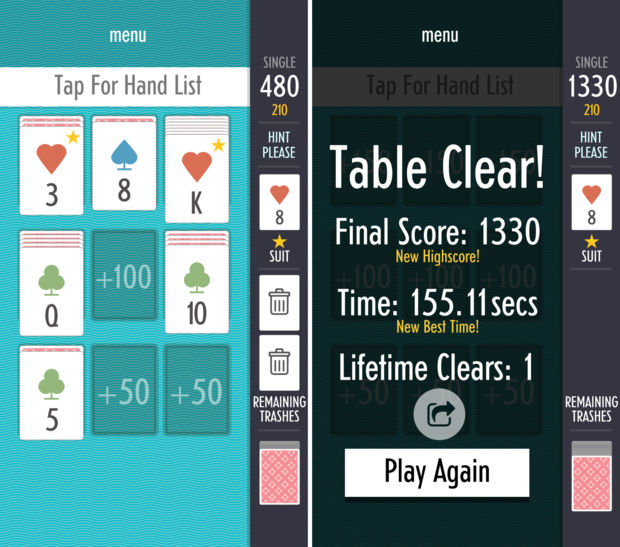 Solitaire has been well represented on mobile for years, but Sage Solitaire isn't a typical take on the card game classic. It's still a single-player experience with the typical cards and suits, but now it's strongly informed by poker: your goal is to clear all the cards on the screen and attain the highest score by making hands like pairs and straights. But you have to use cards from at least two rows for each hand, which throws a wrench into things.
It's a quick, fun, and approachable spin on solitaire that is endlessly replayable and cleanly designed, and the free version offers unlimited play without spending a penny. Drop $3 for the full unlock, however, and you'll kill the ads while earning a few extra play modes, along with wallpapers and themes. Play a bit for free and you should know pretty quickly whether it's worth the cash for more.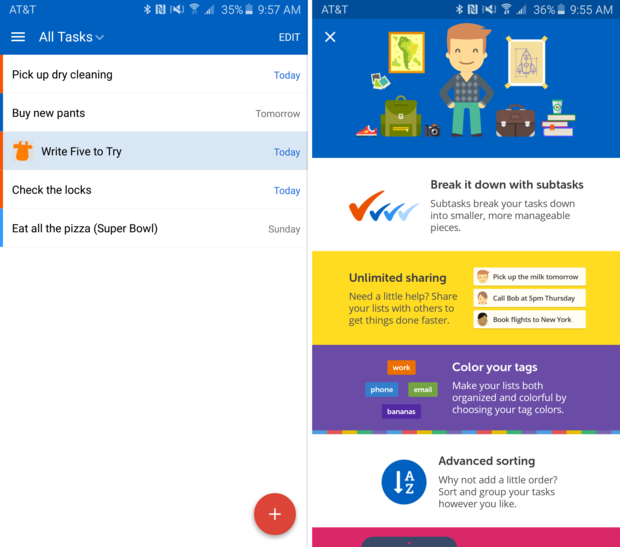 Android users have a wealth of cloud-connected services to use to keep track of tasks, and Remember the Milk is an old veteran—and it started to look to act that way, too. But this week, the developers rebooted the to-do app and launched a brand new 4.0 version, which embraces Material Design and implements an array of new features and tweaks.
Why consider Remember the Milk over something like Todoist or Google Keep? Key perks include the ability to add (and search) subtasks, share with other users and assign them tasks, color-code tags to make them yours, and easily add details and people to tasks right away without digging through menus. Some of these features are locked behind the premium subscription service, which costs $40/year ($25/year for existing members), but you can freely use the core app first to see if it's truly the to-do app for you.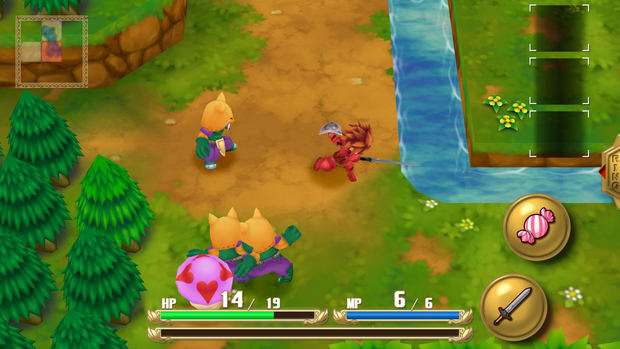 If you grew up with a Game Boy, you might be familiar with Final Fantasy Adventure, the action role-playing spinoff that ultimately became its own franchise (sequel Secret of Mana is on Android). Now, 25 years later, Square Enix has remade the original game for Android as Adventures of Mana ($14), and the Final Fantasy branding is surprisingly gone this time around.
Adventures of Mana has a whole new look and style, with chunky 3D models and vibrant colors instead of monochromatic pixels, but the original game approach and storyline are largely intact here. Like many of Square Enix's other Android offerings, it's a hearty, premium game at a premium price—but if you plan on playing a role-playing epic for potentially dozens of hours, then you might as well invest in something good, right?