If you've followed our coverage on Greenbot this week, then surely you've seen all of the fresh hardware pouring out of CES 2016 in Las Vegas. New phones! Concept cars! Weird gadgets! But the first week of 2016 has also seen the Play Store creep back to life after the holidays, and if you've got an Android phone, these apps and games are worth a look.
Candy Crush Jelly Saga is the week's biggest debut, putting a couple (moderate) new twists on the freemium puzzle formula, while NBC's streaming Seeso service is all about comedy shows. Beyond those, our picks this week include an ominous narrative adventure, an activity tracker that compares you against your neighbors, and a Cardboard VR tightrope-walking experience that's probably not for the faint of heart.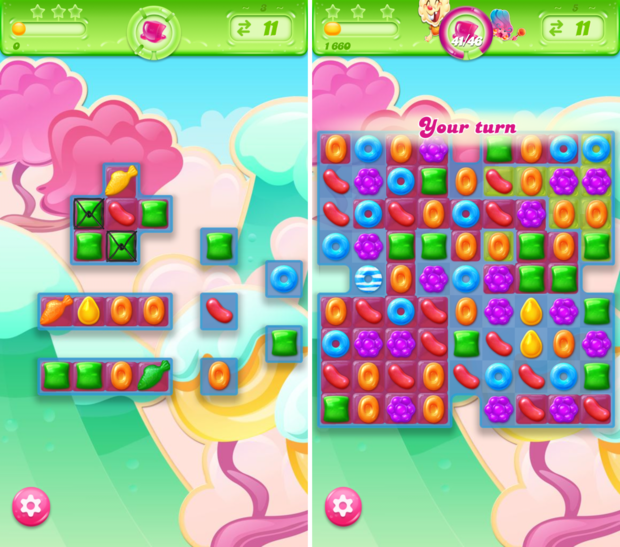 Multi-billion-dollar smash Candy Crush Saga yielded Candy Crush Soda Saga, which in turn has now given us Candy Crush Jelly Saga. And while it's true that the match-three candy-linking premise is generally the same, King's latest freemium puzzler does twist the formula a little bit. In Jelly Saga, you'll make matches to slather the floor with the titular goop in some early stages, while others have you pairing candy to smash hardened frosting to uncover little creatures hidden beneath.
And interestingly, Jelly Saga also brings about boss battles where you'll swap turns with a computer-controlled foe to try and dominate the largest portion of the board—although they missed an opportunity to spin that into proper two-player battles with online pals. King is the current ruler of time-eating, wallet-tempting puzzle games, and while Candy Crush Jelly Saga doesn't reinvent the formula, it's tweaked enough to consider returning for another sugar buzz.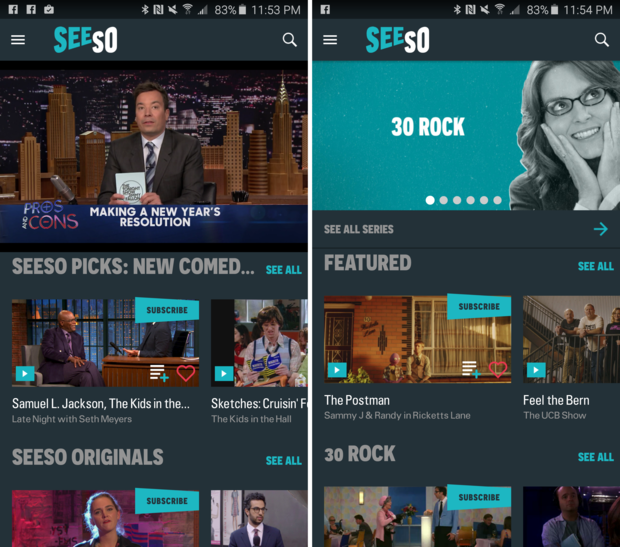 Seeso? Seeso! While you'll find plenty of great comedy on Netflix, Hulu, and other streaming services, Seeso is NBC's new attempt to delivery a comedy-only option packed with heaps of existing content and a growing selection of new stuff. Anchoring the lineup are complete collections of shows like 30 Rock and Parks and Recreation, as well as all 41 full seasons of Saturday Night Live and episodes of NBC's weekday late night fare.
You'll also find quite a bit of British content—everything from Monty Python to the UK Office and Alan Partridge—and new exclusives, like The UCB Show from the Upright Citizens Brigade (featuring Amy Poehler). The app lets you access all of that on the go, with a regular feed of stuff streaming atop the listings and full-screen playback available, of course. Sadly, however, Chromecast support is currently missing. Seeso costs $4/month and is ad-free, so think of it as a niche add-on to your streaming pile if you're a huge comedy nerd.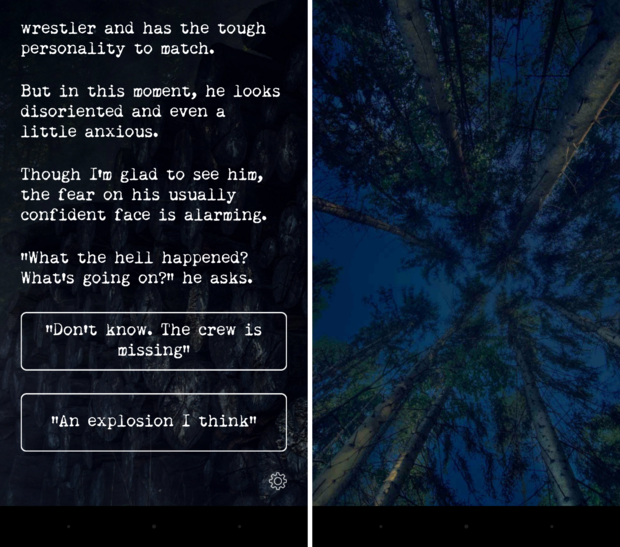 Do you enjoy games but find that the graphics just get in the way? Buried ($3) is an interactive narrative adventure that's heavy on words and not much else—but it's still plenty intriguing. You awake at a logging site in the forest after what seems to have been a strange explosion… only nothing is on fire, there's a cleanly-cut hole in the ground, and all your heavy equipment has been flipped. Oh, and then you find a mysterious door that wasn't there before.
Buried sets an ominous tone and then asks you to make decisions: do you leave an injured ally to rest while you explore, or drag him along? Will you tiptoe through the strange underground walkway or run like hell? And should you ever press an unmarked button? All these questions and more await, and although the game is primarily text-centric, it does have some nice background photos and ambient noises to help paint a mood.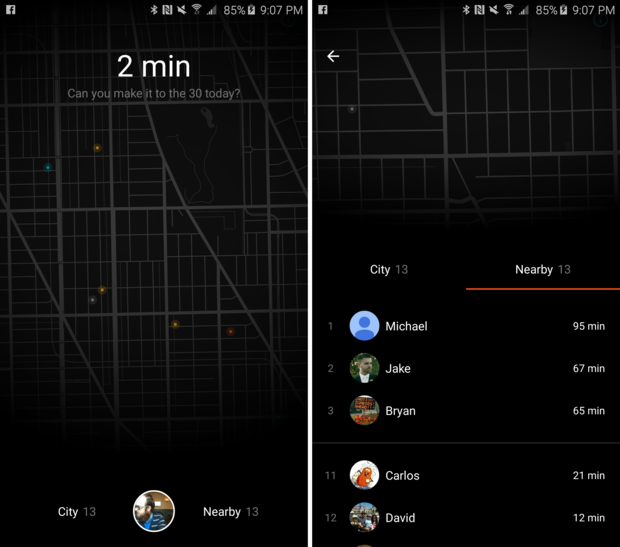 The Play Store has more than its fair share of activity trackers, but Human has an interesting approach: it encourages competition against every other user that is nearby or within your city. Human automatically tracks your walks, runs, and bike rides throughout the day, then tallies your minutes and pits the total against those of your neighbors. You can even see a map of pulsing icons that shows other users in general proximity.
Beyond that element, Human is all about simplicity: it's not the most complex or customizable tracker out there, but the minimal design is laser-focused on making sure you get at least 30 minutes of solidly vigorous activity logged each day. It plugs into Google Fit, too, and you can share progress with friends for a little extra motivation/reassurance.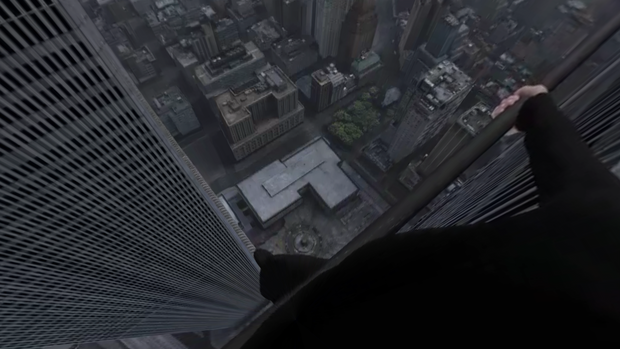 Walking a tightrope strung between a pair of skyscrapers sounds absolutely terrifying, but that's just what Philippe Petit did in 1974 with the World Trade Center in New York City. In fact, he did it six times before surrendering to police! Then again, he was a trained high-wire artist, and you're just a probably just a regular person with a phone. But at least you can simulate the experience with Cardboard VR. 
Based on the recent film adaptation of Petit's feat, starring Joseph Gordon-Levitt, The Walk VR lets you view a recreation of the walk from tower to tower as you look freely at the death-defying sights below. You can experience it with a Cardboard viewer, or simply move your phone around a 360 video rendition—either way it's a fun little few-minute experience for the wannabe stunt-person in all of us.