"It's a week before Christmas, so the Play Store is filled / with new apps and games—we all should be thrilled." That's all the holiday-themed rhyming we have on tap this week, but if you're looking for a last blast of new Android releases before 2016 arrives, you'll find it here.
Scribblenauts Unlimited leads the week's gaming offerings, expanding upon the creative puzzle design of the previous hit entry, while Katy Perry Pop puts a freemium spin on pop star career building. Over in apps, Habitica gamifies your task list to help motivate you throughout the day, plus Spotify has a new Party mode ideal for holiday bashes and Vimeo's overhaul makes the video app worth a fresh look. We're off the next couple weeks, but enjoy these apps and we'll catch you again in January.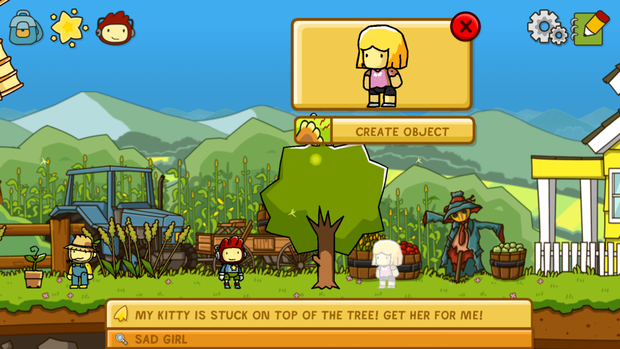 Scribblenauts is an ideal game for creative thinkers, as it allows you to tap in words—nouns with adjectives, if desired—to generate items to solve puzzles. Think a "gargantuan purple elephant" or "hipster Lincoln" will get you through whichever challenge is thrown your way? Give it a shot. While a (somewhat) logical solution is necessary, Scribblenauts is open-ended enough to allow a lot of flexibility in what you create. And the new Unlimited ($5) is a big step up from Scribblenauts Remix. 
Losing seemingly little from the full-priced console game, Scribblenauts Unlimited delivers an open world full of challenges to explore, rather than compact stages, as well as a storyline that finally tells you about imaginative Maxwell. It's a large, endlessly replayable game perfect for kids and pretty entertaining for adults too—and a steal at just five bucks.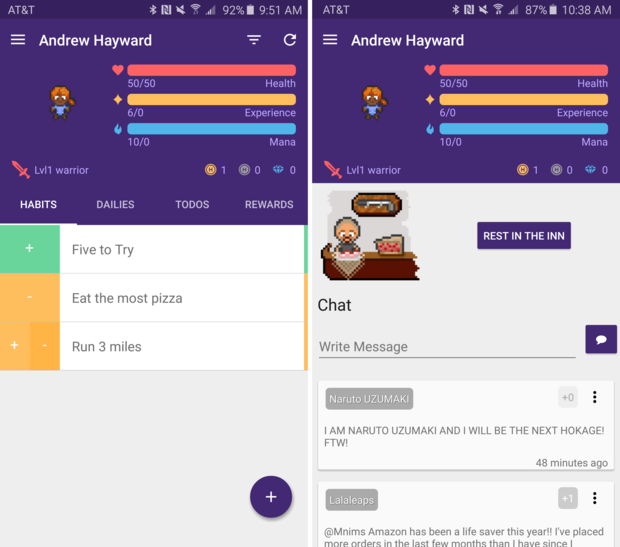 Getting work, chores, errands, and other needs done can be difficult sometimes, especially when you're juggling a full load. And it's easy to fall off track with typical to-do lists and task apps. But if you get a thrill out of role-playing game hero leveling, then Habitica could be for you. It's a gamified to-do list—and the new evolution of HabitRPG, an earlier app—that rewards you for finishing your everyday tasks.
Took out the trash? Finished your homework? Tap the button to strike it off your list and your little pixel character gains experience. Over time, you'll unlock skills and motivating quests, plus you can battle monsters with friends to keep everyone on point. Habitica is still in beta for now, but more features are coming to amp up the immersion, including avatar customization and equipment. If you fancy your daily routine as an epic adventure, Habitica can help fuel that illusion.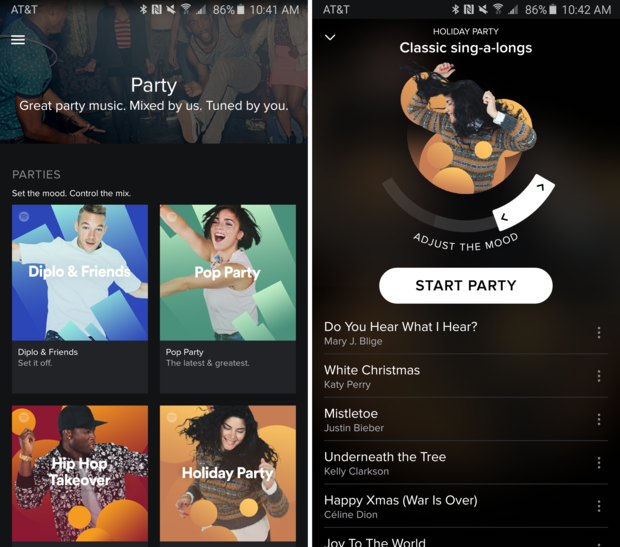 As the competition in streaming music heats up, Spotify continues expanding its feature set to stay atop the pile—and its latest addition is ideal for holiday gatherings. Spotify Party delivers a series of curated playlists targeted to all sorts of happenings, whether you want holiday favorites, electronic jams, chill indie anthems, or something else entirely. And don't miss the Diplo-curated list for a thumping New Year's bash! 
Each party playlist can be shifted to match the mood of the crowd: if you want more energy, rotate the slider to the right. Cooling down? Slide over to the left to take things down a notch. Each list has a mood shifter like this, and in the case of the Holiday Party list, it's the difference between upbeat modern jams, low-key Christmas classics, or a happy medium. Whatever you pick, the tracks smoothly segue to avoid a lull in the action.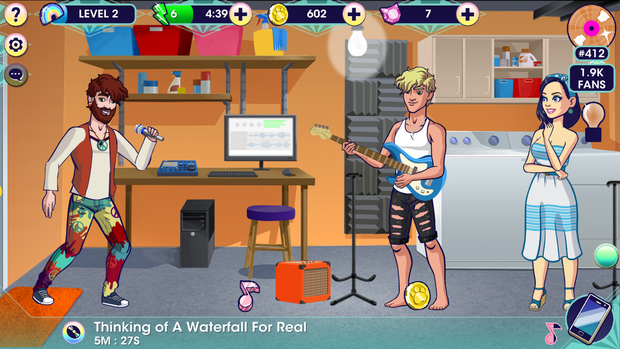 Built in the mold of Glu Games' own smash Kim Kardashian: Hollywood, the new Katy Perry Pop lets you create your own music career under the guidance of the titular star. Beginning as a coffee shop singer who catches Perry's ear, you'll develop songs, select your character's personal style and brand, perform for increasingly adoring fans, and travel the world. Oh, and Left Shark and Kitty Purry appear, because what's a licensed game without fun references? 
There isn't much interactivity to Katy Perry Pop, expectedly: developing a song means tapping different icons on the screen to pick a theme and other elements, and by and large it's a choose-your-own path affair dominated by menus. Also, it's strongly freemium, with expendable energy and money, so you may be tempted to spend to speed up your progress. But if you're a fan, it's drenched in Perry's bold and bright style, along with video introductions from the singer herself.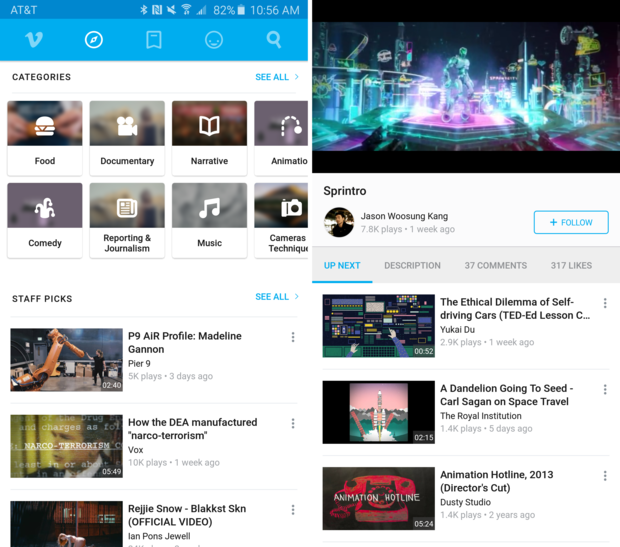 Vimeo has long played second fiddle to YouTube, and that was especially apparent in its rough, dated-looking Android app. But thanks to a huge 2.0 overhaul this week, Vimeo finally offers a strong mobile viewing experience on your phone. And playback is ad-free throughout, which is part of the reason why a lot of creators use it instead of Google's option (along with fewer restrictions).
And it's easy to find appealing indie creations here: animated shorts, documentary clips, music and comedy footage, and much more. Vimeo's app is well sorted, plus you can follow entire curated categories for recommendations, as well as individual users. You can upload your own videos directly to the service too, of course—so if you don't want ads prefacing your personal footage, consider sharing to Vimeo next time.