October is here, so we're all definitely clear of summer now—which means there's plenty of time ahead to curl up in your favorite chair and dig into some new Android apps and games. Perfect timing, too, since this week brings the release of a standalone Showtime app, which lets you watch the network's top shows and movies without a cable or satellite subscription bogging you down.
Elsewhere, Verizon's new Go90 platform attempts to create community around aggregated web videos, plus BuzzFeed now has a really solid app for its serious, non-meme-driven News portal. And in gaming, Need for Speed: No Limits tests the limits of false advertising as a freemium racer, while Freeze! 2 – Brothers expands the popular physics puzzler with a sibling and some splashing.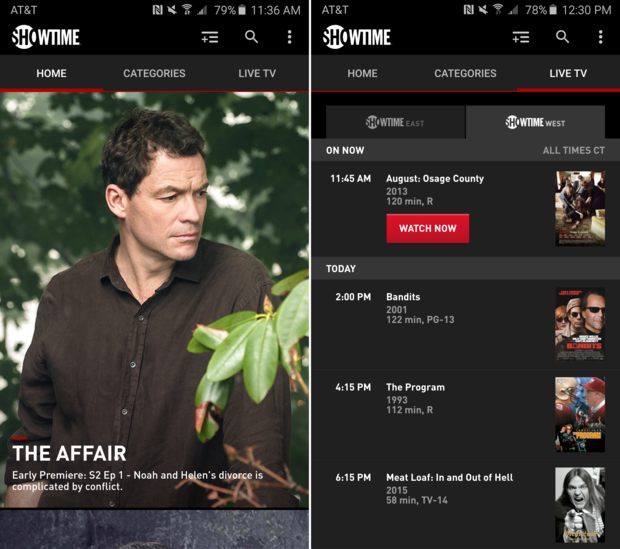 Cable pay channel Showtime has seemed more HBO-esque in recent years, developing its own critically-acclaimed—or just downright addictive—TV series to live alongside a rotating library of films. And now the network has just emulated HBO in another way: as with HBO Now, the new Showtime app lets anyone gain access to its content—no cable or satellite subscription needed.
All of its top shows, including Homeland, Masters of Sex, and older hits like Dexter and Weeds, are here in full, along with movies large and small (Boyhood and St. Vincent are recent picks). But the Showtime app has a couple of advantages over HBO Now: it's cheaper, at $11/month over $15 for its rival, plus it has live TV streams from the east and west coasts. It's also available for Android TV, too. Did you cut the cord—or are you considering it? Grab the 30-day free trial and give it a spin.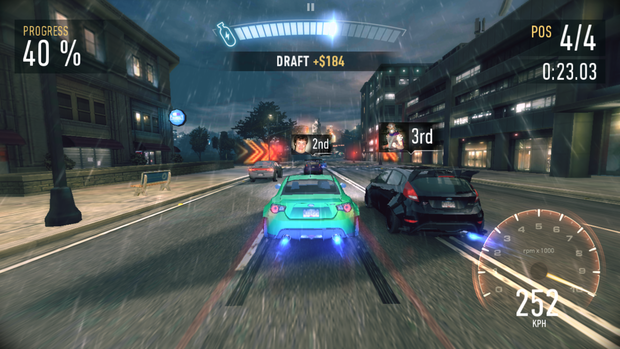 As far as hypocritical titles go, putting "No Limits" on a free-to-play game just about takes the cake. But even with restrictions, this freemium take on the Need for Speed franchise seems worth a shot. It's not as rich of a racing experience as the last game, Most Wanted, which had a price tag—but compared to another free hit like Fast & Furious Legacy, No Limits offers a bit more control on the asphalt.
Unlike that solid movie game, Need for Speed lets you actively steer your car in the races, although they're short jaunts: less than a minute apiece, typically. At least they look good, and the game alternates between different event types to keep things varied. That said, there is an energy system in the form of rechargeable fuel, which can halt your fun if you don't spend money, and progression is surely a grind as you're constantly in search of better cars and parts. It's fun in short spurts, at least.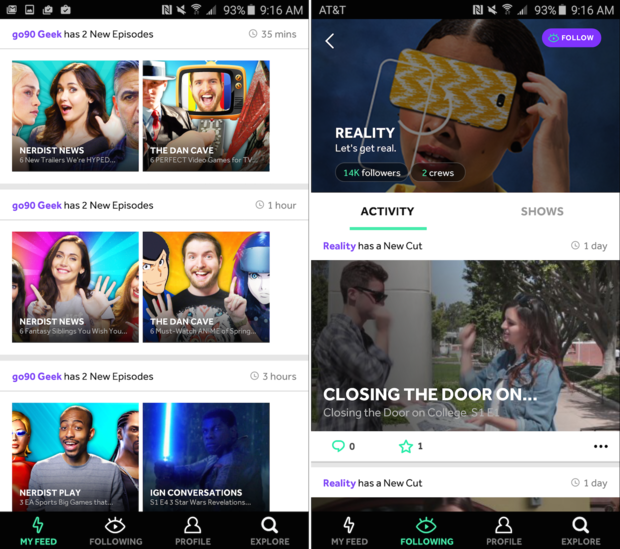 Samsung announced this week that it'll shut down Milk Video, showing that there's little value in a new video platform that simply regurgitates existing content. Go90, a new service from Verizon (although anyone can use it), seems to follow that same approach, aggregating content from the likes of Nerdist and notable YouTube channels—but at least it throws some unique features in the mix.
Part of Verizon's initiative here is to create a new community around the content, with user profiles and comments that are in more of a closed ecosystem—and away from the toxic bile often spewed below YouTube videos. Plus, you can create a "crew" of people with similar interests, and create and share quick clips from videos. That said, promised shows from the Play Store listing (like The Daily Show) are missing, and the exclusive content seems pretty meager. It's an interesting start, but hopefully Go90 expands its offerings quickly.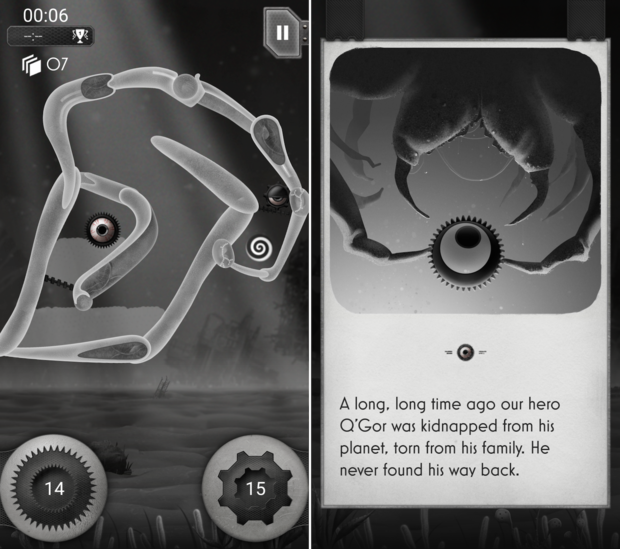 The original Freeze! has been a huge hit on Android, racking up more than 11 million downloads of the physics-driven puzzler—and now Freeze! 2 – Brothers ($2) is here to amp up the challenge. As before, the goal is to guide a little eyeball creature to the exit by rotating the stage, pressing a button as needed to freeze him in place, and dodge spikes and other obstacles along the way.
Where Brothers shakes up the premise, as hinted, is with a second creature that must also survive the hazardous terrain. And now there's water sloshing around the stages, too, which can impede your best-laid plans to depart an area. As in the original, the mechanics of rotating the stage and pressing the button feel a little clunky, but the puzzles themselves are fun and increasingly tough, and the art and music are sharp.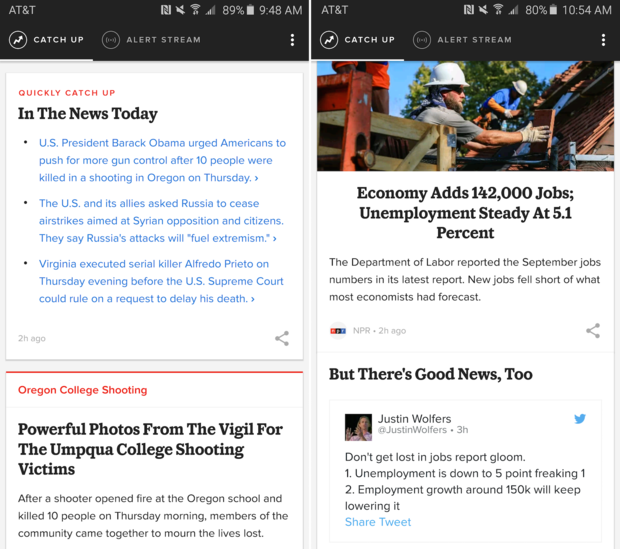 BuzzFeed is the king of inane, viral content—but the site aims to be more than just that. So BuzzFeed News exists in a separate, serious bubble from the main site, and now it has its own dedicated app as well. It's a sparse-looking effort that's heavy on text and pulls news from other sources beyond BuzzFeed's own reporters, but it has some welcome perks in the mix.
In particular, I like how it smartly groups together different parts of an overall story. You might see the big headline first, but right below are often links to other stories that explore smaller facets—or an opinion piece, or maybe a chart or graph. And despite the minimal approach, the little boxes do loop in multimedia, including photos, GIFs, and relevant embedded tweets. Plus, you can sign up for targeted news alerts and view recent ones from all categories in the Alert Stream.