It's the middle of summer, which means many of us are struggling with the conflicting urges to be outside and active… or to hole up with air conditioning to avoid the oppressive heat. Luckily, this week's top new and updated Android apps are well suited to both desires.
HBO Now is the big one this week, delivering on-the-go, on-demand programming without a cable or satellite plan needed, and that's handy at home or anywhere else. If you choose to go outside and need public Wi-Fi, the crowdsourced WifiMapper will point you in the right direction—and Booking Now can find you an immediate hotel room if you want to get out of town for a night.
If it's games you seek, on the other hand, the enthralling This War of Mine offers an unexpectedly affecting take on the tolls of conflict, while the new Ant-Man table for the great Zen Pinball lets you keep the buzz from Marvel's new movie going after the credits roll. Clear some room on your device and grab these from the Play Store.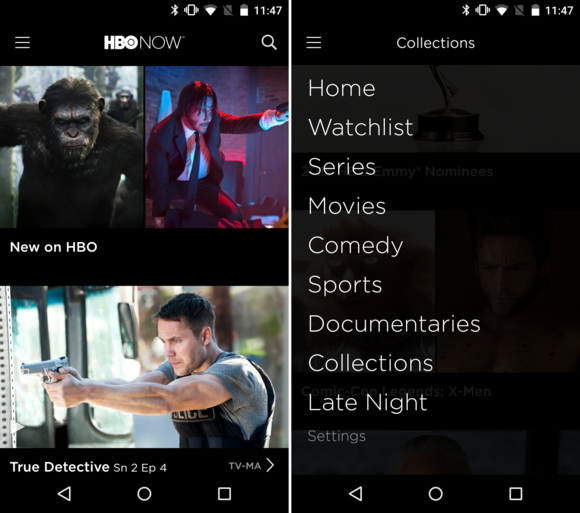 Cord cutters, rejoice: no need to keep mooching off of your generous friends' HBO Go passwords (although, feel free if they're still cool with it). HBO Now is now available on Android, letting you pay $15 a month for unlimited, on-demand access to the cable channel's treasure trove of original series and big-name movies. 
Yes, that's about double Netflix's fee, but it's a hard deal to shrug off if you love Game of Thrones, Last Week Tonight with John Oliver, or True Detective. And all of HBO's past series—like The Sopranos and Sex and the City—are there in full. The hundreds of films, including recent fare like Gone Girl and John Wick, are appealing as well, and it's all viewable on the go via the app. Been irritated about the lack of standalone HBO? Get Now, now.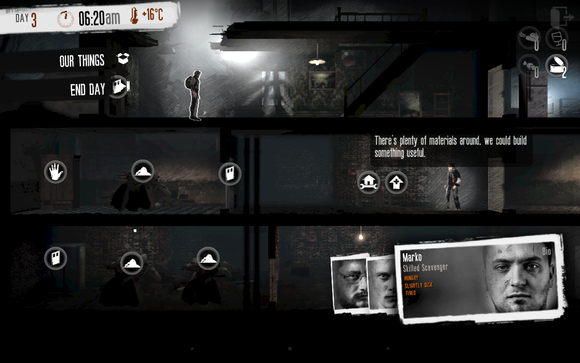 War games typically focus on the soldiers and the thrill of combat. This War of Mine ($10), by contrast, is all about the civilians displaced and threatened by the conflicts around them, and the constant battle for survival that emerges. Inspired by the Siege of Sarajevo in the early 90s, this adventure game finds you seeking out resources and making tough decisions as you constantly try to evade death.
You'll command multiple characters squatting in a battered building, each with specific skills (like running or cooking)—but they're human, and thus susceptible to illness, exhaustion, and other maladies. At night, when the snipers aren't active, you can send out a scavenger to find materials in the world, but interactions with other desperate refugees can quickly backfire. This War of Mine isn't "fun" so much as it is interesting, weighty, and impactful. Sadly, it's only for tablets as of now.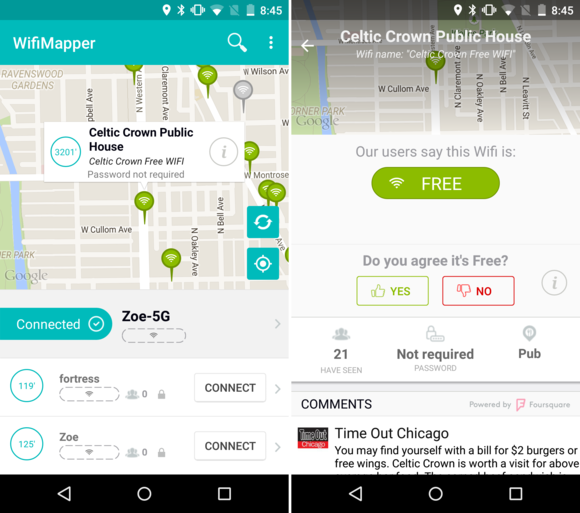 On the hunt for free Wi-Fi? WifiMapper arrives on Android this week with some big perks, relying on crowdsourcing to help you find connectivity wherever you are. The database has more than 650 million hotspots listed around the world, and while many are fully private or password-protected, users can mark the networks they've accessed to help everyone else find the free ones faster.
It's already been on iOS for a couple months, so their recommendations make it better for Android users from the get-go, and the Android app has exclusive features: you can connect directly from the app, as well as view which networks you've used in the past. And bigger enhancements are coming—like cached offline maps and the ability to share hotspot passwords through the app.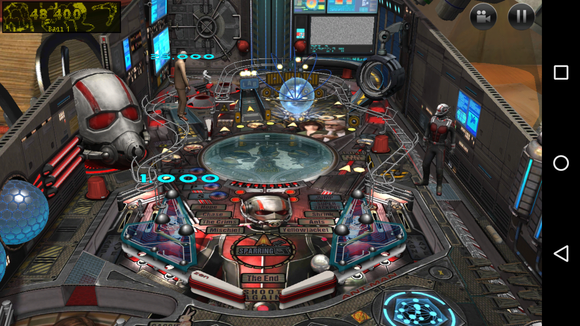 The most unlikely entry to date in Marvel's Cinematic Universe opened today, and Ant-Man has weathered late director and writer changes to come out pretty well, if reviews are any indication. If you hit the theaters to see it this weekend and want to enjoy that world a little longer, grab the new Ant-Man table released for Zen Pinball on Android.
It's $2 for the table (the base game is free), and like the rest of the great licensed pinball experiences designed by Zen Studios, it plays just like a real table would. Familiar characters and sights from the film are integrated into the design, and it even has a bit of a story unfolding while you play. Granted, if you're looking for Ant-Man gaming this weekend, you have options: the free Marvel Contest of Champions and Marvel Future Fight were also updated with tie-in content.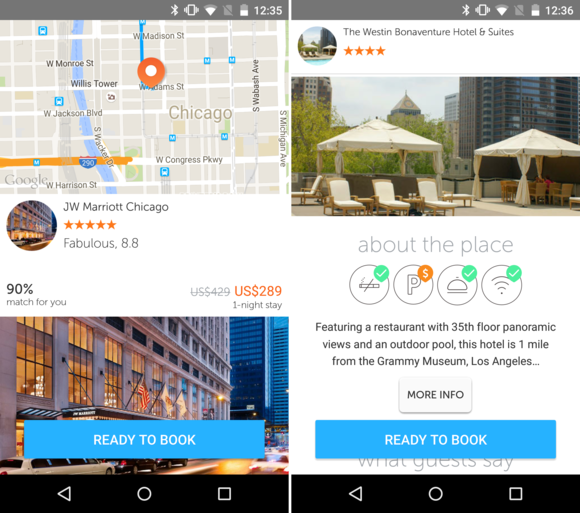 Booking.com has made a big splash the past couple of years with its amusing commercials showing perfectly planned vacations—but what if you just want a sudden overnight stay, or a quick jaunt somewhere? That's what Booking Now is for, and it's a separate app from the company's main offering.
Booking Now is all about finding a hotel room tonight or tomorrow night, and it serves up available spots based on the map view, your price level, and needs (like Wi-Fi or on-site dining). You can quickly swipe through the options and find out more about each place, and the app provides a rating of how closely the hotel matches your desires. It's similar in spirit to the popular Hotel Tonight, but the custom recommendations could prove useful.