Sony announced Thursday that it's finally bringing one of its Android-powered smartphones to more than one carrier in the U.S.
Verizon Wireless will be the second carrier ever to offer one of Sony's flagship phones, the Xperia Z3v (the carrier previously only offered an Xperia tablet). Big Red will also carry the Sony SmartWatch 3 when it launches next month. Sony's Xperia Z3 variant will go on sale for $199 with 2-year contract on October 23.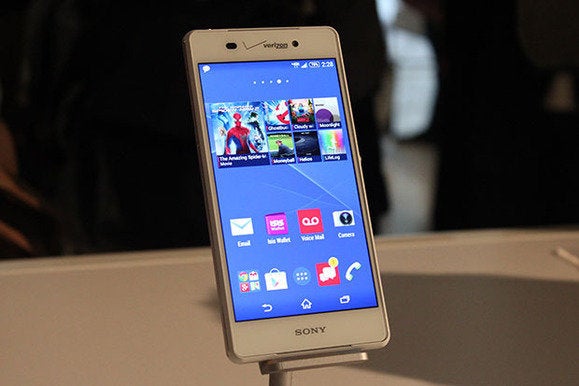 The Sony Xperia Z3 was introduced last month at IFA 2014 in Berlin, but this is a special variant with Verizon-exclusive features. Like the Z3, the Z3v is powered by a 2.5GHz Snapdragon 801 processor and 3GB of RAM, and it features a 5.2-inch full HD display and a 20.7-megapixel camera with Sony's Exmor RS mobile sensor. Verizon users will also have access to wireless charging, 32GB of storage—16GB more than the T-Mobile variant—and a slightly spruced-up design, which resembles the handset's predecessor, the Xperia Z2. The battery, at 3200mAh, is slightly larger than the regular Z3.
Why this matters: Sony offers a solid lineup of Android-powered handsets, but it's been struggling to gain much traction stateside because of the apparent exclusivity of its devices. Previously, if you wanted to adopt one of Sony's latest flagships, you had to be a T-Mobile subscriber or buy an unlocked device online. It seriously limited those who were with a bigger carrier, like Verizon, from even considering a Sony handset.
The expansion to other carriers should help Sony resonate with more customers in the U.S. It'll be interesting to see how well it sells at Verizon six months from now, especially considering the other Android flagships it's going up against.