Some Android apps never get the Android-y interface they deserve. Their design either matches some other platform's design standards, or looks like it's been thrown together in a hurry. Pandora for Android had that reputation for some time, but its latest update brings the interface refresh that Android users deserve.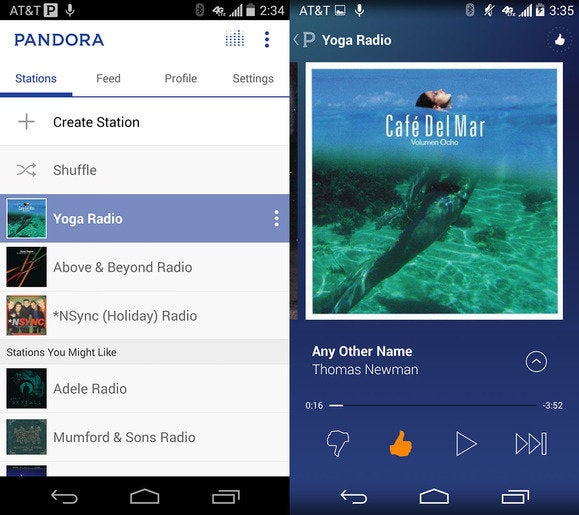 While it's not quite Material Design, the new Pandora app sports a flatter interface and a transparent navigation bar, which is still split into four main categories: Stations, Feed, Profile, and Settings, with an extra More button up top. Overall, the interface looks much cleaner than it did before. 
Pandora's design overhaul is also an indicator that many app makers have had to reconsider the way their applications look so that they match up with Google's new design philosophy. It's exactly the kind of boost Android needs to expand its reach and we can't wait to see how other developers follow suit.
The Pandora app is rolling out to Android phones everywhere. If you just can't wait, grab it yourself from the Google Play Store.