We're less than three weeks from the unveiling of the successor to the Moto X (likely to be named the Moto X+1), and there have been so many leaks that we we seem to already know nearly everything about it. The latest leak, from Hellomoto HK, shows what is claimed to be the front display assembly for the device.
There's not a lot to say about the photos, but they give us two important bits of information about the upcoming phone. First, despite allegedly having a much larger display (5.2 inches compared to the orginal's 4.7 inches), the phone itself won't be monstrously large. There's a considerable reduction in bezel area around the screen on the new model. Yes, it's clearly larger than the Moto X, but not as much as you'd expect from a half inch increase in screen size.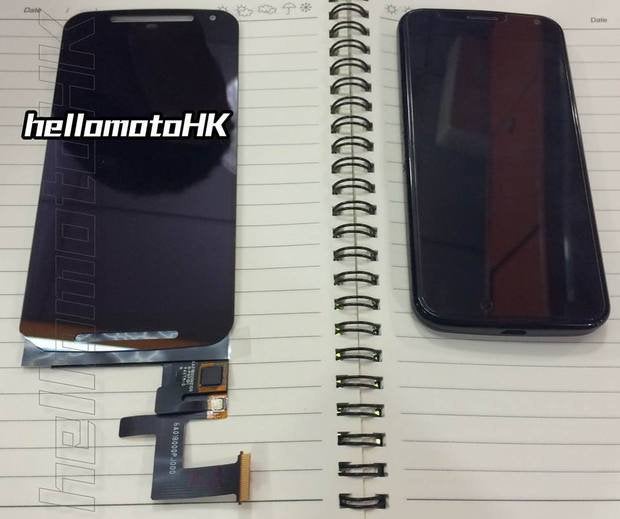 The other part to take note of are the speaker cutouts. There's a much wider opening for the upper earpiece, and a twin cutout down at the bottom of the phone. There's not a lot of reason for an arrangement of cutouts like this other than to put speakers behind, so it seems like the Moto X+1 will have front-facing stereo speakers similar to those on the HTC One (M8). This is great news—putting small speakers on the back of a phone makes absolutely no sense from a usability standpoint, and it's high time the practice goes the way of the dodo.