A snazzier follow-up to HTC's One M8 has been rumored ever since its debut, though little has been known about the smartphone. Dubbed the HTC One M8 Prime, the mysterious piece of kit is rumored to be even more powerful (and larger) than the original M8. Just yesterday, @Evleaks outed the specs for the upcoming HTC One M8 Prime and now he's back with a render of the smartphone's camera.
The render of the camera setup shows the familiar Duo Cameras found on the HTC One M8, though the main sensor protrudes out of the back, surrounded a bright orange ring—a throwback to the HTC EVO days that we hoped were behind us.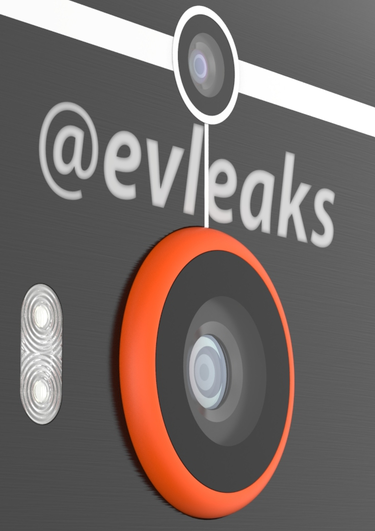 If the camera isn't flush to the back side of the phone like the original M8, it could be for a few reasons. One reason could be that camera sensor is larger this time around and the company may have decided to push the camera out a bit to accommodate the size without making the overall body thicker. In reality, HTC has made its cameras stick out on a few of it's phones, like the aforementioned EVO line and the HTC One X, so this isn't a total shock to see. 
Another possibility is that the render above is actually from a previous iteration of the phone, and could look different in its final form. Of course, we'll just have to wait for HTC to announce the device, as nice as the leaks might be to keep us on our toes.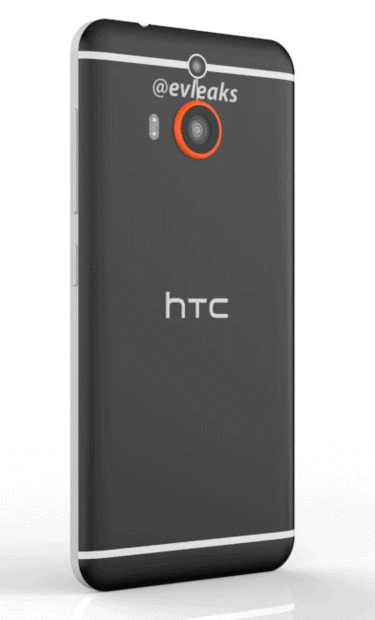 Evleaks followed it's close-up camera reveal with a rotating GIF showing the entire phone. Again, these are CG renders, but usually reflect reality pretty closely. Its track record with this stuff is quite good.