With the official unveiling of the LG G3 flagship phone just a couple weeks away, the leaks of the upcoming smartphone are beginning to get a little ridiculous. Nonetheless, they push forward, and now LG itself is getting into the action, supplying official images for your viewing pleasure.
PhoneArena received the renders you see above and below, revealing the G3 in all its glory.
The phone is confirmed to ship in three color options: black, white, and gold. While previously only hinted at, LG is indeed jumping on the "gold train," for better or worse. Still, the gold variant of the G3 looks relatively classy, besting some of the competition, and showing what a more sophisticated gold smartphone should look like.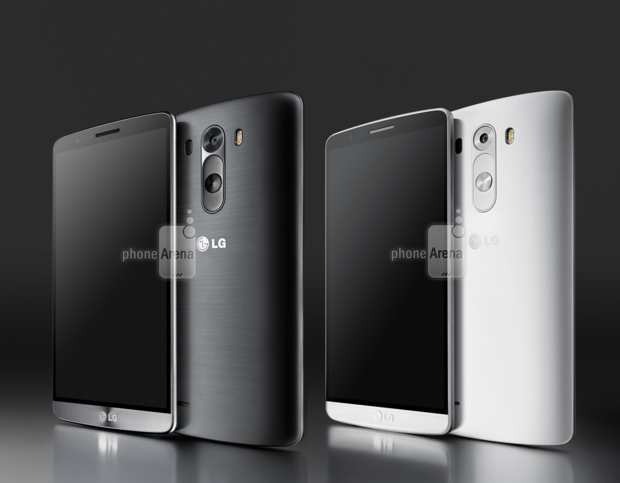 The images also seem to verify the location of the IR blaster. In previous leaks, a mysterious sensor was spotted on the back of the G3, next to the camera. Many people, including myself, surmised that this sensor was the IR blaster, given that this location is where LG placed the blaster on the G Flex phablet.
However, the new images show a sensor that looks exactly like the IR blaster of the G2—and it sits at the very top of the device next to a noise-cancelling mic (see image below).
Whether the sensor on the back of the device is a fingerprint scanner or something that aids photography remains to be seen, as both have been previously rumored. For now, we'll just have to wait until the 27th to find out. Or until the next G3 leak comes our way.